Bitcoin Drops Today As Feds Indicate Rise In Interest Rates
---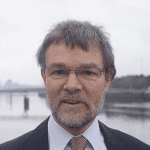 Several key cryptocurrencies fell dramatically Sunday evening as traditional markets dropped into a new trading week.
Bitcoin (BTC), Ethereum (ETH), XRP, Cardano (ADA), Solana, and meme coin Dogecoin (DOGE) all saw values fall sharply. This occurred within a two-hour window as the sun set on the U.S. East Coast. There were many logging drops of over 3% over the prior 24 hours.
Bitcoin fell to $19,617 on Sunday evening, below the last dip to $19,323 seen on July 13, according to CoinGecko. The decline continued. A slide that began on Friday, which brought brief hope of a recovery when BTC bumped briefly north to $21,743.
Ethereum Wasn't Spared
Ethereum, meanwhile, dipped to $1,431. A low not seen since July 26. Similarly, Dogecoin fell to $0.06154, where it was just coming out of another dip that same day.
Things didn't look much better for the sixth, seventh, and eighth largest cryptocurrencies by market cap. XRP fell to $0.3217, Cardano (ADA) to $0.4279, and Solana to $30.15, according to CoinMarketCap.
That marks new lows over the past year for Cardano and Solana It also leaves XRP dancing near its 365-day low of $0.31 seen in June.
The declines come as financial analysts and commentators predicted a rough Monday on the stock market. Trading platform provider IG-Group reported distinct "jitters in the U.S. futures market" on Twitter. They went on to advise investors to "get your tin hats on."
Many attributed the slide to fears of aggressive U.S. Federal Reserve rate hikes promised by Powell last week. The market closed down across the board on Friday, CNBC reported. It closed with the Dow Jones Industrial Average falling over 1,000 points.
At least some of that downward pressure appears to have carried through the weekend. The stock market activity tracker on the website of Nasdaq, showed red-downward-pointing arrows across the board. This was twelve hours before the U.S. stock market was set to open on Monday.
How It Hit Bitcoin
The price of Bitcoin took a hit this morning, falling near $20,000. This happened after Federal Reserve Chair Jerome Powell made a statement. The Chairman said the U.S. central bank may well keep raising interest rates.
At the time of writing, the biggest cryptocurrency by market cap was trading for roughly $20,600, according to CoinGecko data—a 24-hour drop of 3.7%.
Bitcoin has been battered this year following a huge market sell-off. The asset is right now 70% lower than its November 2021 all-time high of $69,044.77.
It Is Not Just Bitcoin That Was Hit By Powell
The rest of the crypto market was also in the red following Powell's comments. Ethereum, the second biggest digital asset, trading for around $1,600, a 6% drop in the past 24 hours.
While the entire crypto market cap stood at $1.05 trillion, a 3.8% 24-hour dip, as per CoinGecko data.
"These are the unfortunate costs of reducing inflation," Powell said at the Fed's annual economic conference in Jackson Hole. He added that failing to restore price stability would mean "greater pain" for U.S. households.
The Fed has been raising interest rates this year in order to tame inflation. One which currently is at a four-decade high in the U.S.
This has led to a strong dollar while other markets, like U.S. equities, have taken a hit as investors move away from risk assets in the face of economic uncertainty. Following Powell's comments today, the Dow Jones dropped 1.6%. Furthermore, the S&P 500 fell 1.9%, and the Nasdaq 100 fell 2.5%.
BWCEvent aspires to share balanced and credible details on cryptocurrency, finance, trading, and stocks. Yet, we refrain from giving financial suggestions, urging users to engage in personal research and meticulous verification.