Buy Ethereum (ETH) with Credit Card
---
Since the introduction of Bitcoin in 2009, cryptocurrencies have taken the spotlight in the financial industry. Over the years, people's interest grew in cryptocurrencies, and many became eager to invest in crypto. Amongst all these crypto tokens, Ethereum has attracted many investors. Ethereum and its token, Ether, hold many benefits for investors. Its use cases and demands make it a more stable investment asset.
Ethereum is a global virtual machine powered by Blockchain technology. This cryptocurrency was initially released in mid-2015 by Vitalik Buterin. Ethereum enables the smart contracts and applications built on Blockchain to run smoothly with no fraud and downtime. It is decentralized, and therefore it can't be controlled by any third party.
Ethereum has been said to be the digital silver in the finance industry as it is the second-largest cryptocurrency after Bitcoin.
If you want to purchase Ethereum, can you now buy Ethereum with a credit card? This article will reveal what buying Ethereum with your credit card means, how it could impact you, and crypto exchanges that accept credit cards.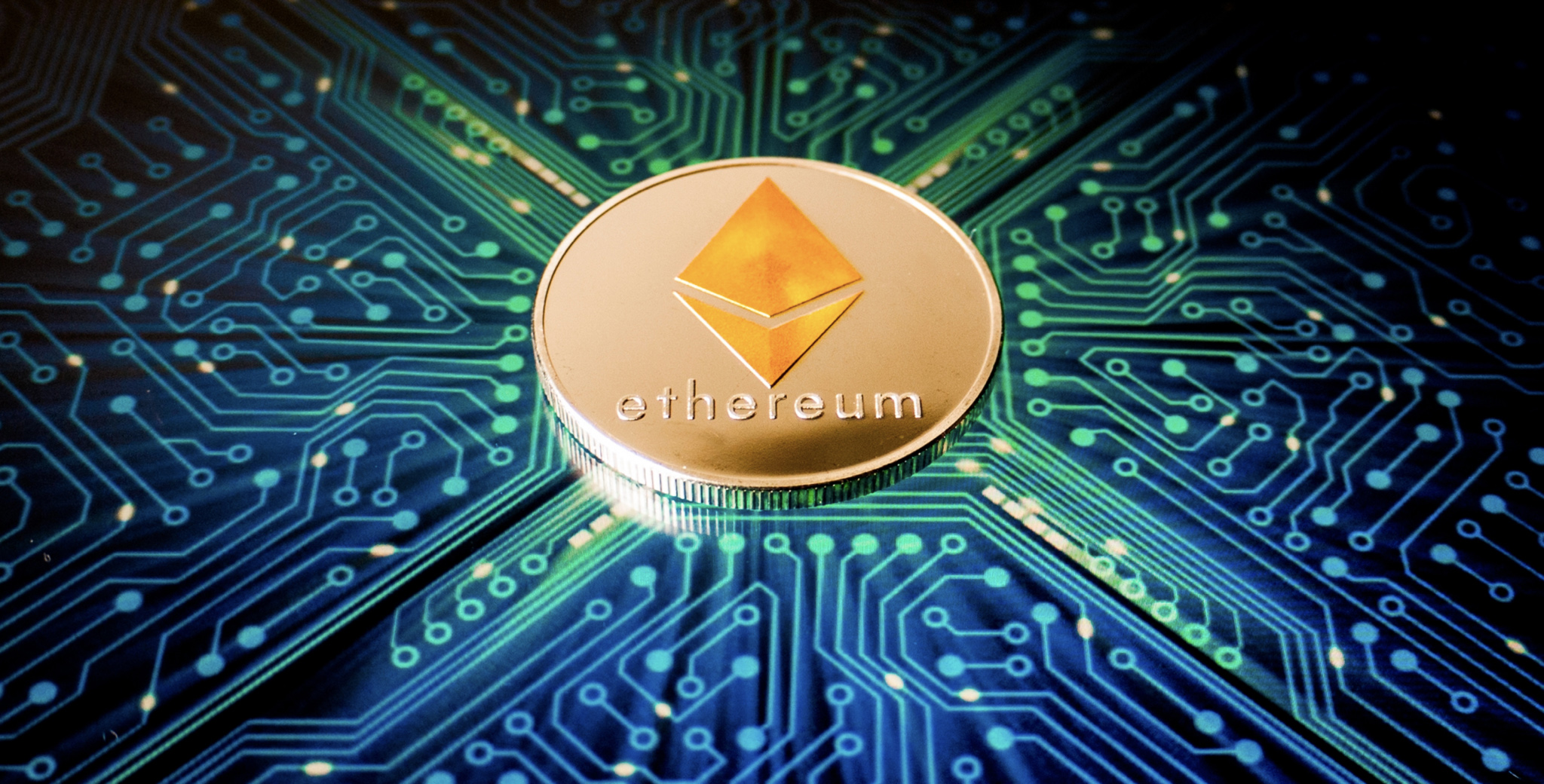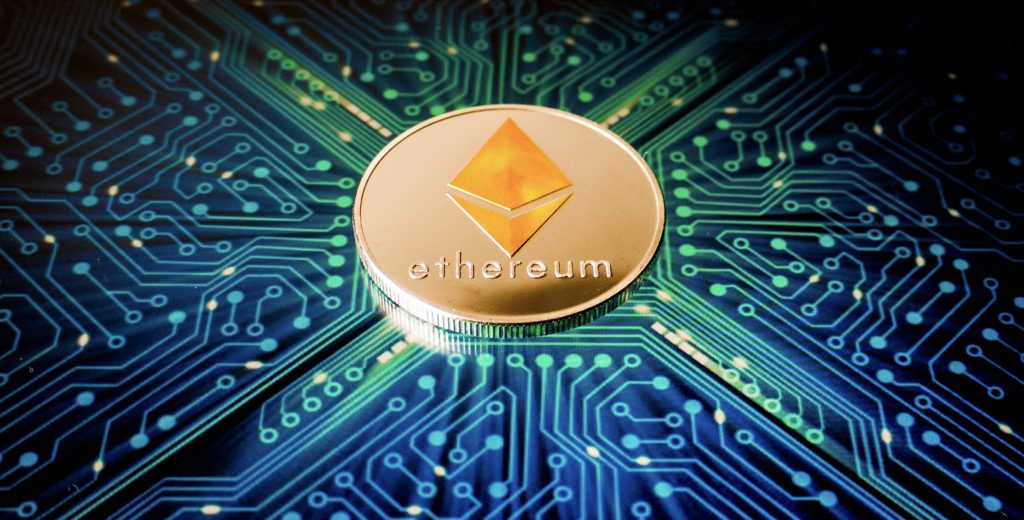 The Realities of Buying Ethereum with a Credit Card
Ever had the perfect entry on Ethereum but no cash to carry out your trades? It happens! That's where credit cards come in. With a credit card, you can buy a profitable crypto token like Ethereum and make significant returns from your purchase. However, buying Ethereum with credit cards comes with a lot of clauses. Sometimes, finding a crypto exchange that accepts credit cards can be a mirage. Other times, your credit Card card provider may not approve crypto purchases.
What If you find a crypto exchange and a credit card provider that allows it? Crypto exchanges like CEX.IO and Coinmama accept credit card payments but only allow Mastercards or Visa cards. You should also know that legit Credit card issuers rarely endorse crypto purchases, and when they do, they penalize users with crazy fees.
You encounter fees from the crypto exchange and also the card provider. Crypto exchanges like Coinmama charge a stipulated fee on all deposits plus an extra 5% on Credit card deposits. From the Credit Card provider's angle, crypto purchases are usually tagged as cash advances. Cash advances come with additional fees, lowering your credit limit.
Remember, buying Ethereum is risky. Ethereum—and other cryptocurrencies—are extremely volatile and suffer many market fluctuations. However, if you choose to buy Ethereum with a Credit Card, you pay excessive fees and interest on a volatile asset.
Nonetheless, if you've calculated your market moves, you can buy Ethereum with a Credit Card. Ensure that your trade will be highly profitable and it can cover all fees incurred.
Let's talk about how you can buy Ethereum with a Credit Card.
How to buy Ethereum using a credit card.
The potential seen on Ethereum has many people purchasing different quantities of the coin. Now, one of the most effective and faster payment methods is the credit card.
But how does it work?
The following are the steps taken to purchase Ethereum with your credit card:
Find a Credit Card Provider: Check with your credit card provider and see if they allow crypto purchases. If they do, look out for the fees on cash advances.
Find a Reliable Crypto Exchange: Many renowned crypto exchanges do not accept credit card payments. Hence, you must check their payment options before creating an account. You should also lookout for the fees on credit card deposits.
Create a digital wallet. First, you download the preferred trading platform and create an account with them. But I would like to point out that encryption codes will be given to you when you register for more security. Once you lose this code, you lose the stored cryptocurrency in the wallet.
Connect your credit card to the digital wallet. An exchange platform that allows users to pay using credit cards usually has a built-in wallet. This helps in depositing funds to your digital wallet before you begin trading on the exchange platform.
After you add your credit card to the exchange platform, the next step is to deposit your funds into the wallet and look out for the rates charged on the platform per transaction. After the deposition of funds, you will be able to buy your Ethereum.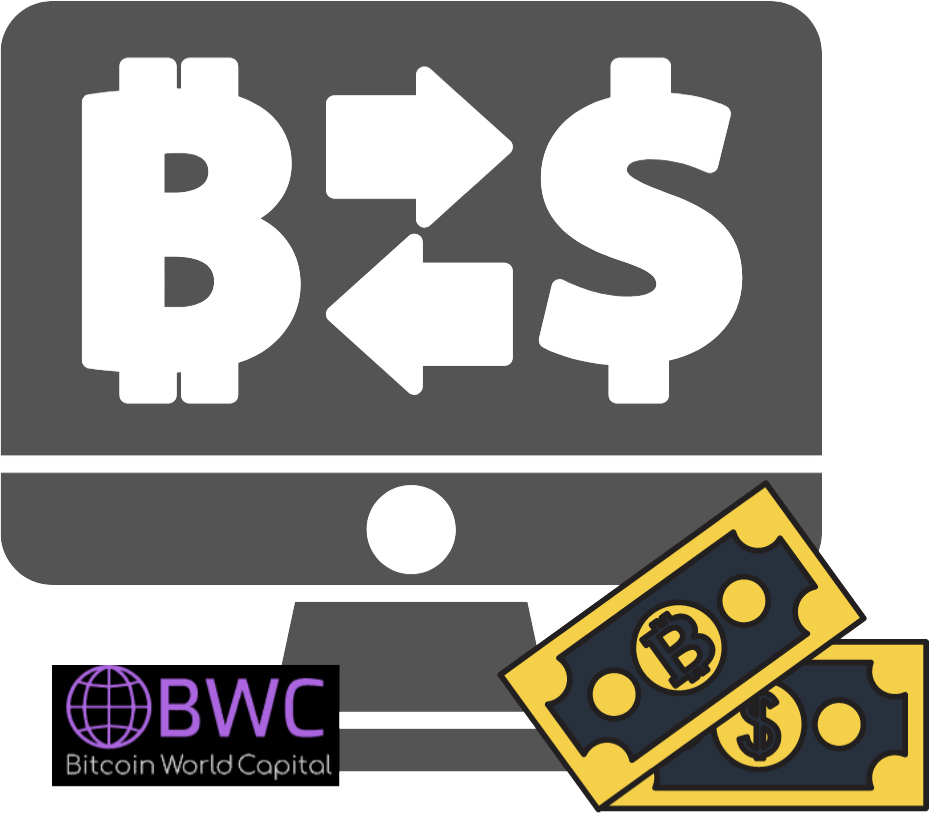 Top 3 exchange platforms to buy Ethereum credit cards.
You need an account with a trading platform to purchase Ethereum. Information on the top 3 trading platforms will be given subsequently.
eToro - Overall the best Ethereum trading platform.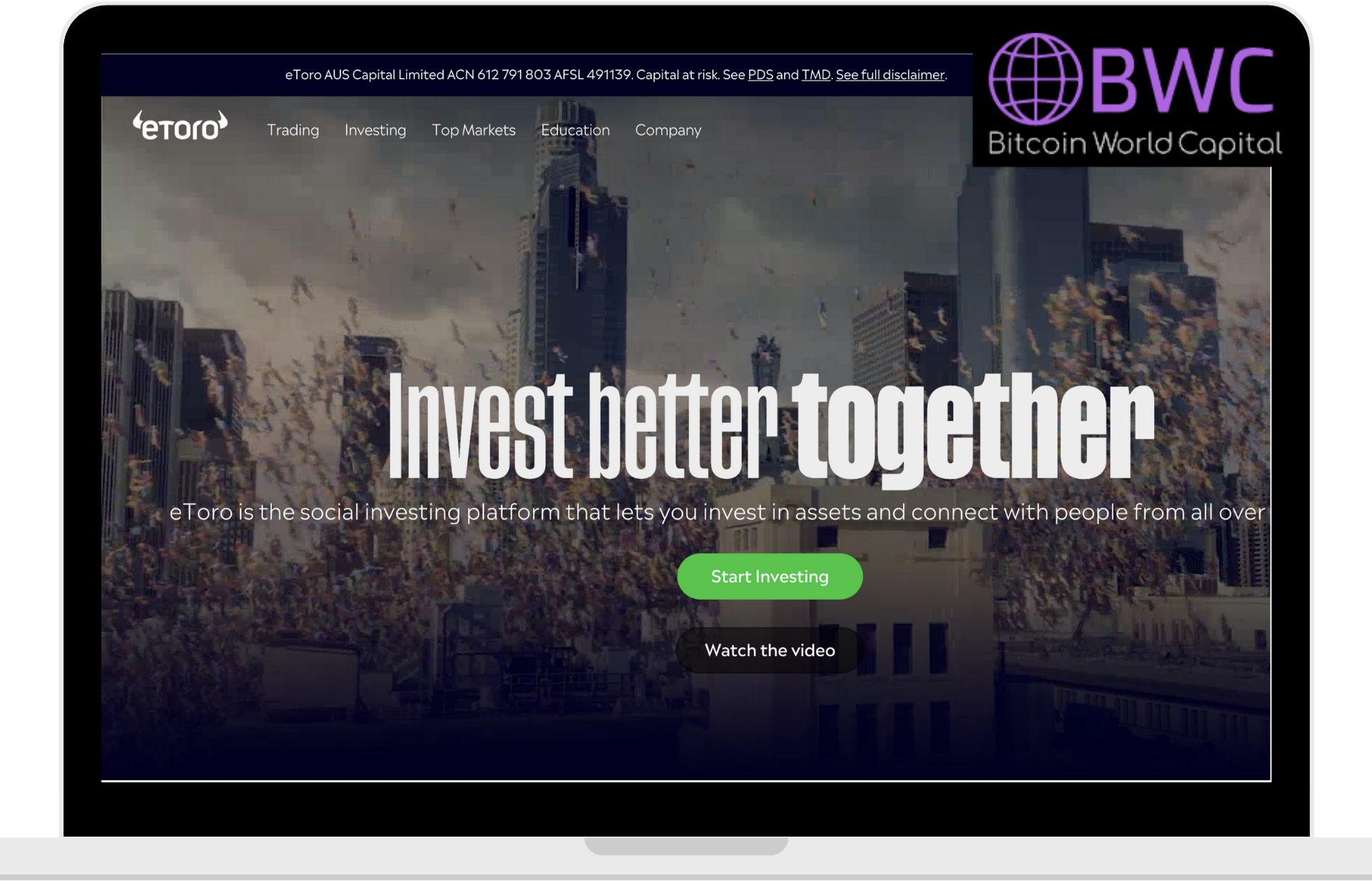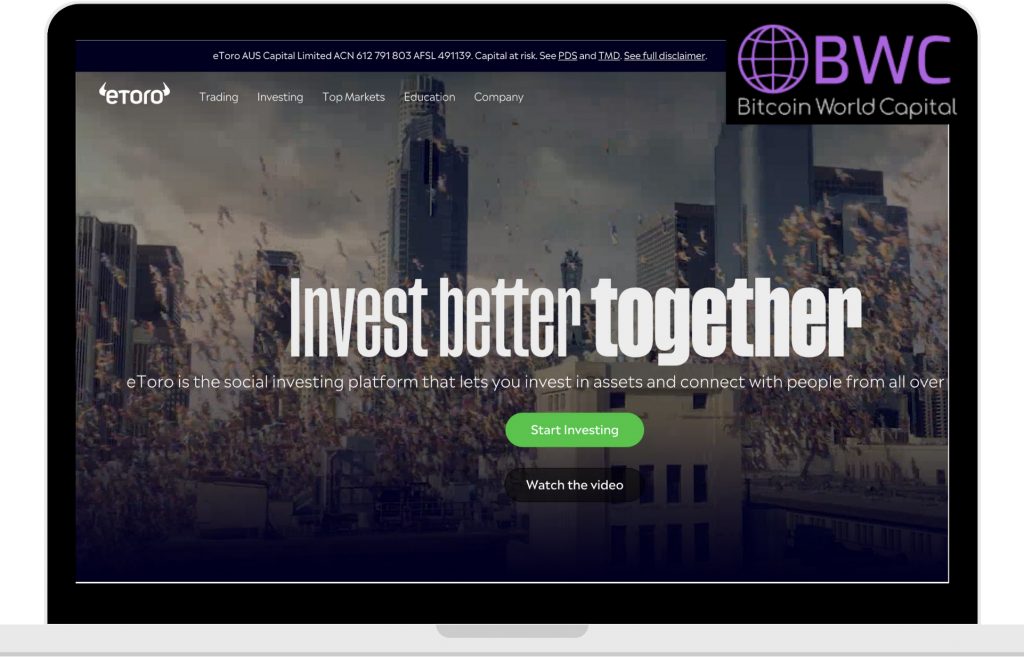 On eToro, there are greater selections of cryptocurrencies to buy. The users of this platform have a demo account for practicing trading with play money of $100,000. There are over 20 million users in 140 countries worldwide.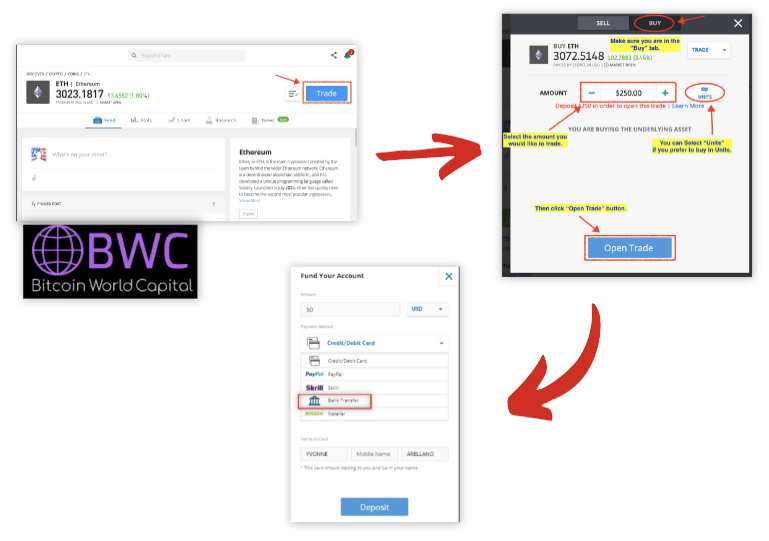 Pros
This platform offers access to more than 30 cryptocurrencies
You require only a minimum of $10 to begin trading
It accepts social investing: the ability to match the moves of a popular trader.
Cons
Its service is not available in all states of the US. Not open to residents of Tennessee, Minnesota, New York, Hawaii, and Nevada.
It also has limited ETF(Exchange-traded fund) selection, as it offers access to only 200 ETFs.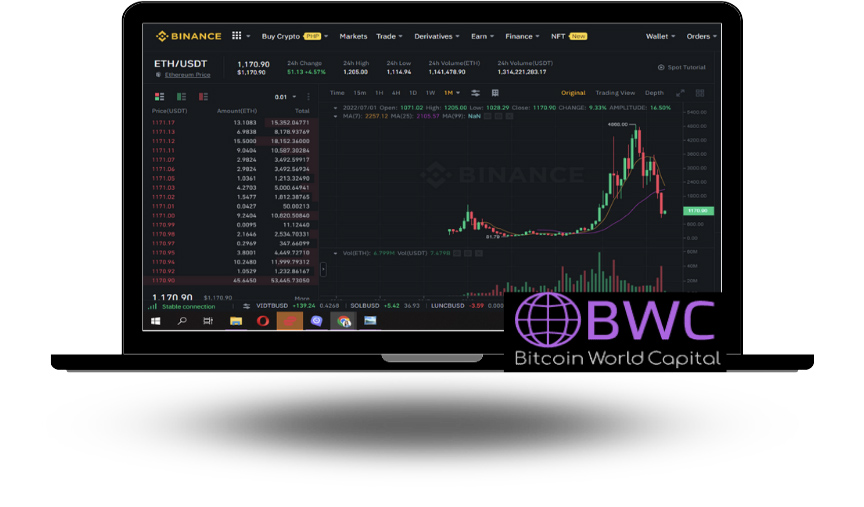 This is a trading platform that offers lower trading fees and more cryptocurrencies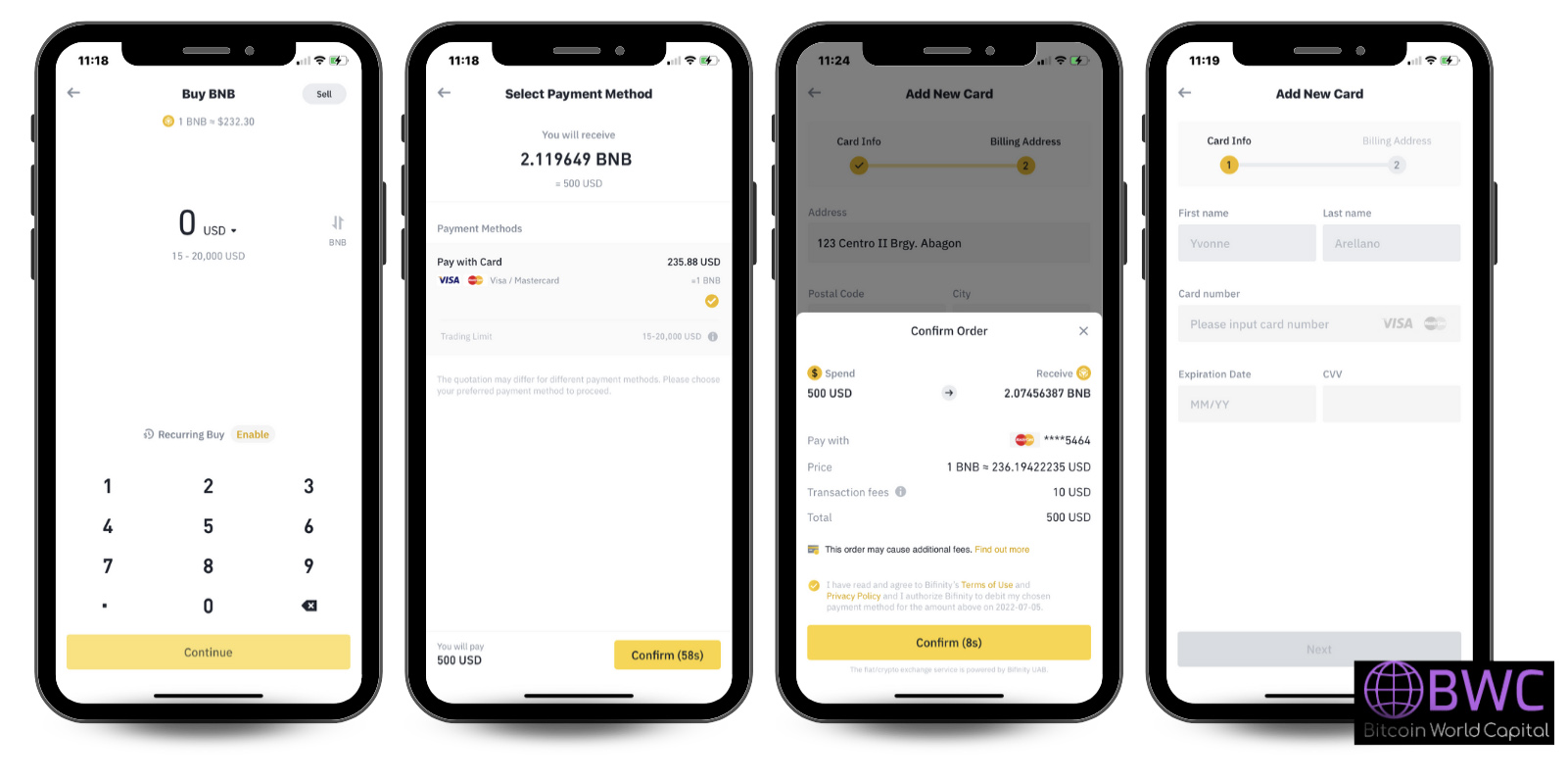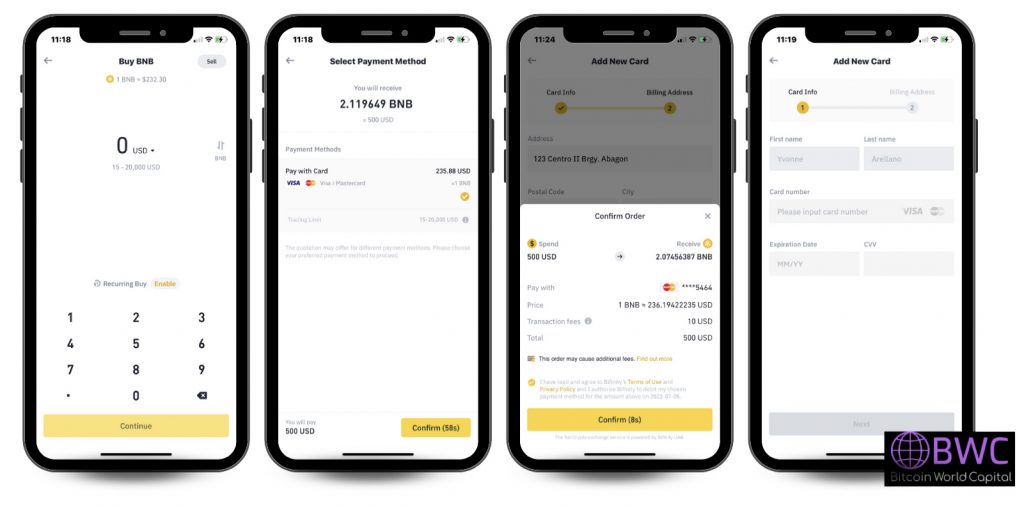 Pros
It has a low minimum of $10 for trading
It has a large selection of cryptocurrencies
It is known for high-speed trading
It has low trading fees
It is the best for crypto-to-crypto trading
Cons
It is not available in all states of the US.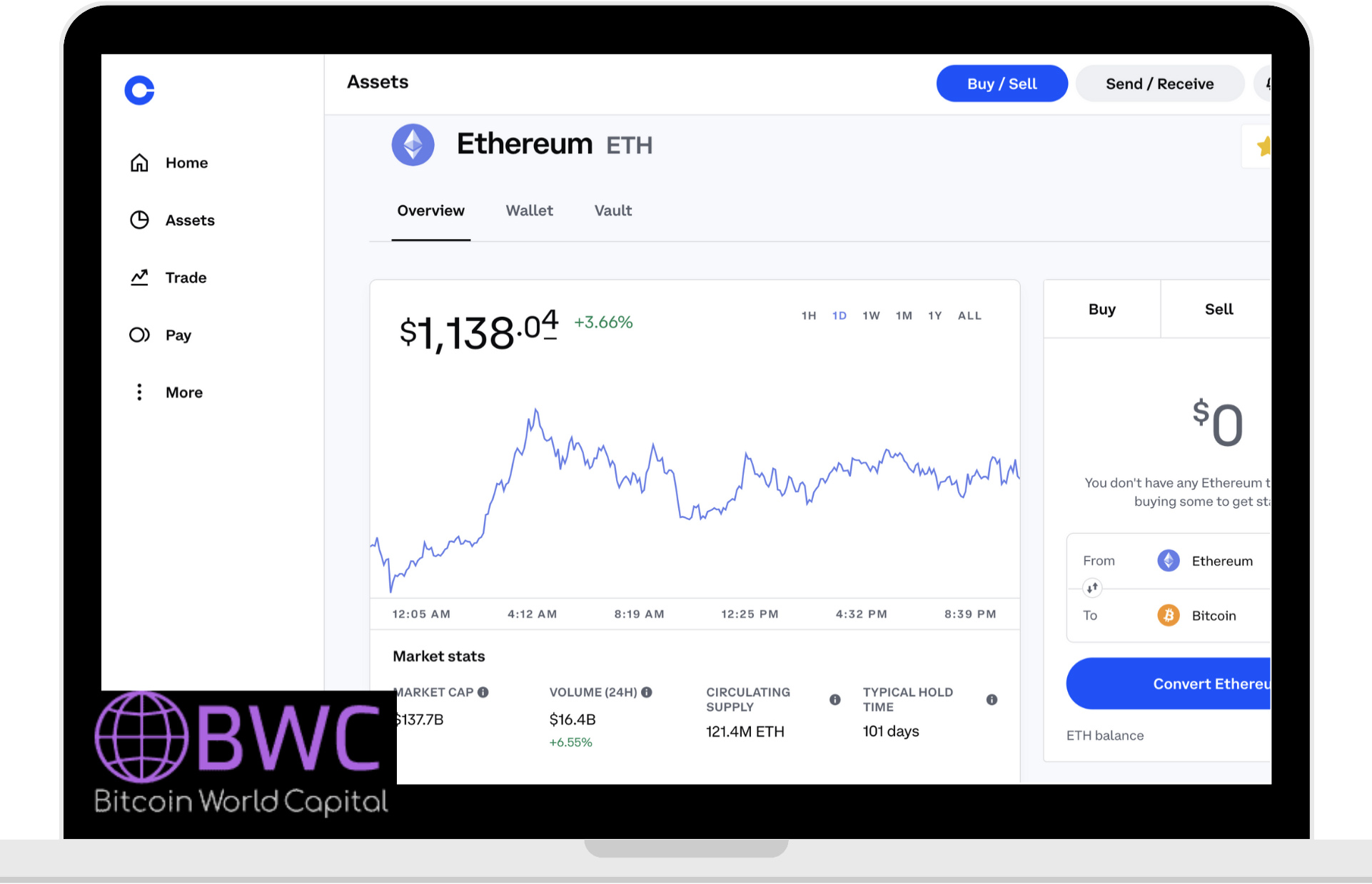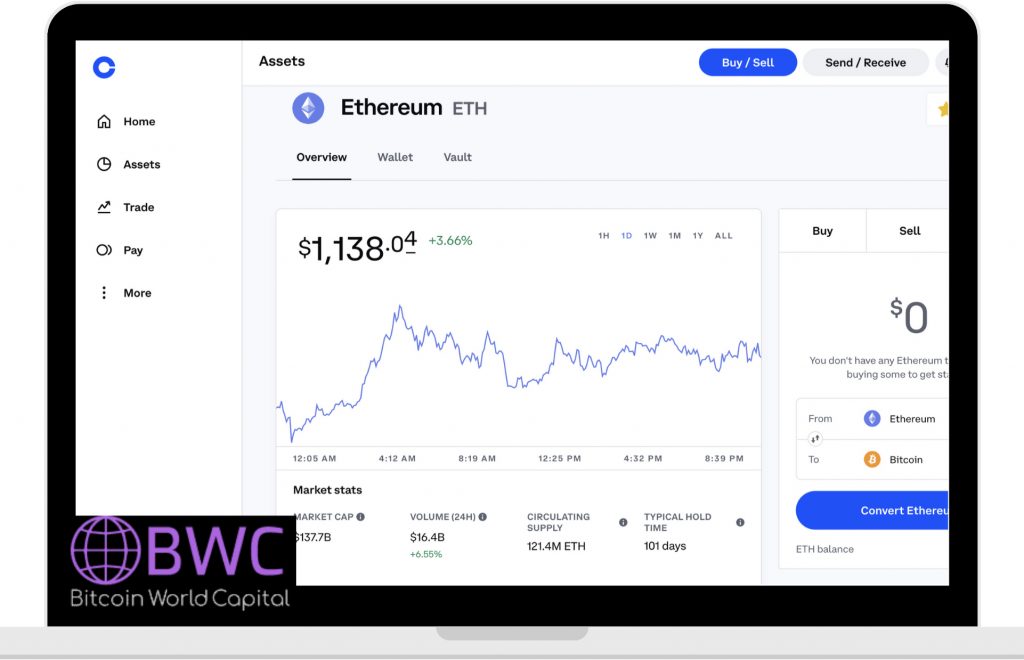 This is one of the most established cryptocurrency exchanges in the US, and it is one of the largest in the world.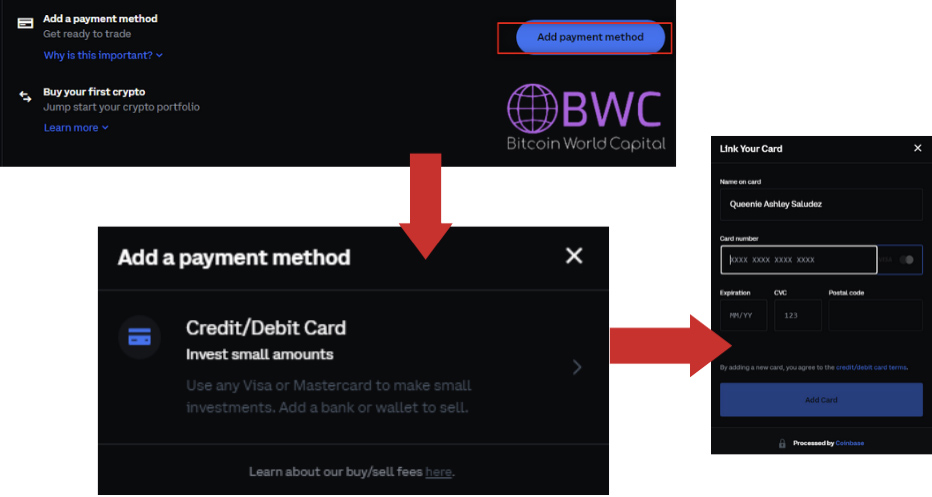 Pros
It offers access to nearly 100 cryptocurrencies
It provides a low minimum of $2 to fund accounts for trading.
Cryptocurrency on this site is insured in case the website is hacked. This is very rare in the crypto world.
It provides an earn as you learn platform where you can learn and earn various cryptocurrencies.
Cons
They have High trading fees
Other ways to earn Ethereum with a Credit Card
We've emphasized the cons of buying Ethereum with a credit card. But, do you know you can earn Ethereum with your credit card? Some credit cards offer crypto as a reward to holders. The following card provider allows you to make Ethereum on your credit card; SoFi Credit Card, Brex Card, Venmo Credit Card, Gemini Credit Card, etc.
The market is relatively new, so expect some credit card providers to start rewarding holders with crypto.
Ethereum(ETH) is the most used crypto token in the ecosystem. Due to the constant demand, it has seen significant price spikes. Since many investors are constantly buying Ether, I'd guess you may be interested in cashing in and getting yourself some of its tokens. Credit card purchases are one of the best ways to obtain this token. Another alternative is credit cards that reward holders with crypto.
We've come to the end of this article on how to purchase Ethereum with a credit card. If you skipped some of the details, go through the article again.
Risk Disclaimer
BWCEvent aspires to share balanced and credible details on cryptocurrency, finance, trading, and stocks. Yet, we refrain from giving financial suggestions, urging users to engage in personal research and meticulous verification.