UPTOS Review
---
Is This Broker Legit?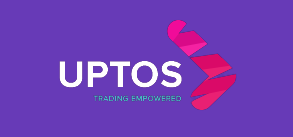 Name: UPTOS
Description: Is This Broker Legit?
Platform Price: 0.0
Platform Category: Trading Platform
Author: Jeffrey Taylor
Summary
If you already know how the broker performs in terms of regulations and licenses, the next step you should take is to check its advantages and disadvantages.
Fortunately, you can also find that information here! Check out the pros and cons of UPTOS below!
Pros
These are some of the advantages that can make UPTOS a broker worth considering:
Have responsive live support to help traders clear up any queries or resolve any issues related to their trading
Supports cryptocurrency trading, which is something many traders are currently looking for, given the popularity of digital assets
Relies on the MT5 platform, which means you can access its web or mobile version seamlessly and in just minutes!
Cons
However, there are a few things that make UPTOS an unsafe and unreliable option for many traders, including:
There's a lack of information on their website
It is almost impossible to find information about their differences and rates
Does not offer a demo account
It has not been regulated by reliable bodies
This website and its publications are not a source of formal financial or professional guidance. The perspectives shared here are grounded exclusively on the author's viewpoint, investigations, and personal encounters, and must not be regarded as definitive facts. The writer is not a certified financial consultant and does not hold any relevant credentials in this field. It is strongly advised to seek advice from a proficient financial consultant before pursuing any investment activities, as the details delineated on this platform are broad and may not cater to personal requirements or situations.
Overview
No one wants to trade with a broker that can put their money at risk or bring financial or legal problems, right?
That's why you should do a detailed analysis of the options out there before choosing where and how to handle your operations.
If you look for alternatives on the internet, you will find hundreds! In the last few years, more and more forex companies have emerged.
While this is good news for the trading world, unfortunately, many are scams or operate under illegitimate processes.
Is UPTOS one of them? That's what you can discover here! If you came across this broker and want to know if it is reliable before you start trading there, keep reading this post!
What Is UPTOS?
UPTOS is an online broker that promises an extensive catalog of multi-asset financial products to all types of clients.
The company has been operating since 2019, so it is relatively new. In addition, it offers financial services in more than 80 countries.
UPTOS offers all of its products through the MetaTrader 5 platform, also known as MT5. Actually, it's the only trading platform that this broker uses.
However, MT5 is the favorite of experienced brokers, so it's one of the advantages of UPTOS.
In this regard, the MT5 platform promises advanced features for automated trading, including a wide selection of indicators and drawing tools and automated trading.
In addition, traders using MT5 through UPTOS or other brokers can also access a complete trading history.
MT5 is available as a desktop app or as a web-based terminal. Therefore, you can easily access the platform to start trading. It's so easy to use!
Trading Instruments
According to the information available on its website, UPTOS offers more than 250 products in currencies, indices, commodities, and stocks.
Its varied catalog includes more than 90 currency pairs and raw materials or energies, such as oil, gold, or silver.
Those who prefer to buy shares in renowned companies can also find more than 1,000 shares there.
In addition, UPTOS has several alternatives for crypto enthusiasts, including Bitcoin, Ethereum, and Ripple.
However, there is no visible product listing on the website. To find the available products, you must spend a few minutes browsing through all its pages!
Moreover, UPTOS offers six types of accounts to its clients, including Student, Starter, Premium, Advanced, Pro, and VIP.
They all have different deposit levels, from $250 to $100,000!
Is UPTOS Reliable?
One of the aspects that you should check to know if a broker is reliable or not is the regulations.
If you want to know what standards and conditions UPTOS meets in terms of regulations and security, keep reading this review!
UPTOS Regulations and License
Does UPTOS provide details about the authority that regulates its operations? Again, there's a lack of information on the website.
However, this broker is known to be registered as UPTOS Ltd in Saint Vincent and the Grenadines.
What is the problem with that regulation? Well, offshore bodies don't really supervise brokers or follow strict regulatory controls. In addition, the requirements that they usually ask for are not enough to ensure they are legit.
Therefore, being regulated or licensed by an agency in Saint Vincent does not guarantee that traders can operate safely.
In fact, it is very likely that you will run into problems when withdrawing your funds.
Also, UPTOS does not have an accredited license. Would you trust a broker that is not licensed and has a website with so little information?
Where Does UPTOS Operates
Although it has not been regulated or licensed to operate by any reliable body, UPTOS operates in several countries, including:
Canada
Thailand
Norway
Australia
South Africa
United Kingdom
Singapore
Germany
France
India
Hong Kong
France
Sweden
Italy
Luxembourg
Denmark
United Arab Emirates
Kuwait
Saudi Arabia
Qatar
And many other countries
However, UPTOS is not accepted in the United States, Iran, or Korea. According to US laws, this broker might be insufficiently safe for traders.
UPTOS Deposits and Withdrawals
Unfortunately, there is also a lack of information about deposits and withdrawals on UPTOS' website.
Traders can make payments through Skrill, Visa, Mastercard, PayPal, and bank transfer. However, the minimum deposit accepted is $250, is fairly pricey.
While UPTOS does not charge fees for deposits or withdrawals, the payment methods require users to pay a lot of fees most of the time.
Fortunately, one of its advantages is that payments are processed immediately. If you want to start trading, you only have to wait a few minutes.
However, as another downside, withdrawals are processed within 3-5 days.
UPTOS Customer Support and Security
Since it uses the MetaTrader 5 platform, UPTOS follows industry-standard encryption processes. In other words, it protects clients' data while they are using the server and while they are out of the site.
Some of the measures the platform takes in terms of security is two-step authentication at the time of login. Therefore, you can be sure that there will be no hackers logging into your account.
However, UPTOS' website also does not include enough information about its security processes. It's one of the biggest problems of this broker!
On the other hand, UPTOS has one of the best live chat teams in the trading world! Unlike other brokers, if you want to get quick support here, you only need to contact their representatives via email or mobile.
Additional Features and Bonuses
UPTOS does not provide additional trading resources or tools for traders. Actually, the educational materials you can find on the website are scarce compared to other online brokers.
It's a bit disappointing, as most similar companies offer educational programs or multiple resources to traders who want to learn more about this world of finance.
Also, reliable brokers of all levels always help traders, whether they are newbies or experts!
In terms of bonuses, UPTOS also does not offer any promotions or welcome offers to traders. However, it is not the only broker that does not have these types of benefits.
Many brokers and trading companies have clamped down on bonuses and promotions in recent months!
Final Thoughts: Is UPTOS a Scam?
Unfortunately, UPTOS is not a reliable broker for those who want to trade online. Although it offers some advantages, including a product catalog with more than 250 options, it has many red flags!
One of the most disappointing aspects is the lack of information! UPTOS' website has few details about its products, processes, deposits, fees, and security.
Also, the lack of transparency around trading fees sets off alarm bells as UPTOS has one of the highest deposit minimums you can find in the industry!
Finally, there's the absence of a license, too. While this broker is regulated in Saint Vincent and the Grenadines, it's not a secret that this body does not really protect users. Therefore, you can never be sure if your transactions are safe, and you are always at risk of losing money.
UPTOS could be perfect for those looking for a comprehensive place to trade multiple assets. Also, its customer service is top-notch. However, these are the few advantages that it has.
If you analyze other key aspects such as security, license, and available information, there are better brokers to consider!
BWCEvent aspires to share balanced and credible details on cryptocurrency, finance, trading, and stocks. Yet, we refrain from giving financial suggestions, urging users to engage in personal research and meticulous verification.