Is Vechain (VET) a Good Investment?
---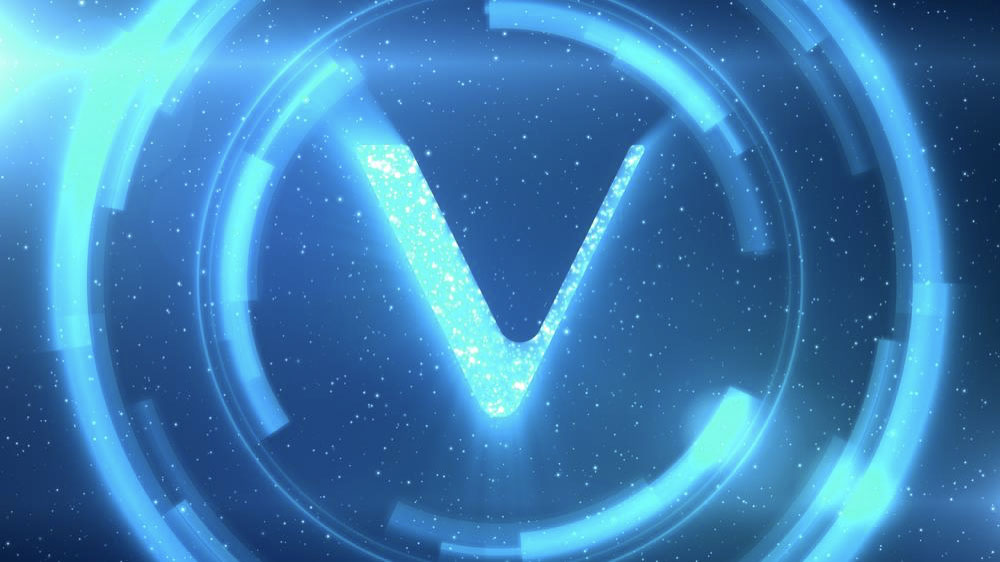 Vechain (VET) Cryptocurrency Overview for 2022
Have you ever fallen victim to a scam? One where you spend hard-earned money on high-end luxury goods, only to find out later that the product you purchased isn't even the real deal? If this has happened to you or is just one of your rational fears, you are probably hoping for a solution that will bring an end to product piracy once and for all. Continue reading to find out if Vechain (VET) is the new solution to all retail problems.
What Is Vechain (VET)?
Every year, counterfeit high-end products end up costing the luxury industry billions of dollars, which is why the anti-fraud technology behind Vechain is managing to turn some very serious heads, even in an already crowded crypto space.
To put it simply, Vechain (VET) is a blockchain that was created to help ease the management of the supply chain. This blockchain-based platform is capable of recording the truth behind what really happens at every link in the supply chain. Blockchain records combined with physical tracking have resulted in the tab-keeping of real-world products from start to finish, in this case, from the production process to its delivery. As a whole, this helps in preventing fraud and increasing transparency as customers are now made aware that their purchases are authentic.
The History of Vechain (VET)
Originally, Vechain was perceived as a way to establish the authenticity of real-life products, preventing the common occurrence of knockoffs and frauds. Since then, however, major corporations have used Vechain to help keep track of everything from car manufacturing to wine production.
In 2015, Vechain (VET) was founded by Sunny Lu, who was a former chief information officer (CIO) of Louis Vuitton China at the time. By combining blockchain technology with his expertise in all things luxury, Sunny Lu was able to create an IoT (Internet of Things) application for the management of the supply chain. Today, Sunny Lu remains CEO of Vechain through the Vechain Foundation, which is a non-profit organization.
Vechain initially started as a subsidiary of one of China's largest blockchain companies called Bitse. Bitse was one of the few blockchains at the time to have had an already substantial customer base among established companies.
The VEN token functions by using the Ethereum blockchain. In 2018, however, Vechain rebranded itself and transitioned onto its own blockchain. The VEN blockchain changed to become the VechainThor (VET) blockchain.
Outlined in Vechain's whitepaper were goals set for the Vechain blockchain platform. Most of which was to disrupt the supply chain industry by making data both transparent and actionable. Additionally, Vechain also planned to be a dApps leader and an Internet of Things (IoT) intermediary.
Over the years, Vechain has managed to ink strategic partnerships with multiple companies to meet the goals set. Among these partnerships is an agreement with PricewaterhouseCoopers (PwC). This agreement stipulated that Vechain's blockchain-powered solutions were to be used by the client base of this accounting firm in an attempt to improve product verification and traceability.
Renault, in conjunction with Microsoft and Viseo, also partnered with Vechain to create a digital car maintenance book that cannot be tampered with.
| | |
| --- | --- |
| Date | Event |
| 2015 | Sunny Lu founded Vechain (VET) |
| 2016 | Vechain 0.1V was launched  |
| 2017 | As part of the incubation program, PwC partnered with Vechain. Vechain Foundation was also launched.  |
| 2018 | VEN rebranded VET and main-net, as well as Mobile Wallet, was launched  |
How Does Vechain (VET) Work?
How Vechain works is simple: all products are given a distinctive identity; sensors then track what happens at all stages of the supply chain. This way companies are ensuring that their products are being handled with care, and consumers are ensuring that they have made legitimate purchases.
When understanding how Vechain works, it can be broken up into three parts:
Tech in the Real-World
As already mentioned, Vechain works by giving an identity that is unique to each physical product, usually through QR codes, radio frequency identification, or near-field communication. From then on and at each phase in the supply chain, sensors record information that is concurrent to the product's identity.
When this data has been recorded, blockchain technology makes it impossible to be changed. This results in a truthful record, detailing the exact conditions throughout the supply chain. If anything happened to go wrong, these records will pinpoint precisely where the error took place.
On the other hand, the receiver of the goods is also not only able to check that their items are authentic, but also that they were handled correctly.
The Cryptocurrency
Vechain's system uses VET as a means of payment. The bigger the amount of VET an enterprise or individual holds, the more they are prioritized when using the resources this blockchain has to offer.
More so, VET can also be used to produce a VeThor or Thor Power (VTHO), which is the second kind of token used to access supply chain technology. Thus, if a company is wanting to use Vechain's tracking, they would need to pay Thor Power to add to the blockchain's information.
The Platform
The platform that does all of the above is called the main-net. Additional blockchain projects are also able to use the main net to have their own coins launched on Vechain's system. With this platform, Vechain has managed to move onwards from just a supply chain to dApps.
Vechain (VET) Price Prediction
According to analysts, data has shown that the price of Vechain has reached its lowest point in the past 12 months. The reason behind this is said to be because of the start of the 2022 war between Russia and Ukraine. However, Vechain already started to bounce back the very next day, which is often what happens on the crypto scene.
In terms of value, future predictions are showing a slight comeback, with Vechain looking like it may very well reach an all-time high in terms of the coin's value over the next few years to come.
What can be concluded from the aforementioned, regarding price prediction, is that Vechain is predicted to go back to where it was before its value began to decrease drastically.
Is Vechain Worth Buying?
After taking into consideration the price prediction of Vechain, many of you may be wondering if it is actually worth investing in. At the moment, there is over $2.79 billion in this currency out there, ranking VET number 41 on the list of digital currencies by its market capitalization.
While this crypto has had a rough start to the year, there does seem to be a promising comeback on the horizon. Keep in mind, however, that it will take some time for Vechain to get back to where it was a year ago. As such, it may not necessarily be an ideal crypto to invest in, especially taking into account its massive swings in the past.
Vechain (VET) Forecast
Crypto experts have predicted the value of Vechain over the next seven years in the table below:
| | |
| --- | --- |
| Year | Price of Vechain |
| 2022 | $0.063 |
| 2025 | $0.107 |
| 2028 | $0.160 |
Where to Buy Vechain (VET)
If you have decided to go ahead and invest in Vechain (VET), then you are probably wondering where to buy it. Luckily for you, Vechain is a widely accepted currency, and you can find it on multiple exchanges.
Plus500
Plus500 is a renowned platform that facilitates online trading services, such as futures trading and share trading, through Contracts For Differences (CFDs). This global brand has a user-friendly interface with some interesting features. However, it has limited educational content and supports the trading of fewer asset classes.
Pros
Founded in 2008 and has a track record of reliable service and experience.
It's regulated in top jurisdictions around the world
Trading website is user-friendly
Trading website is accessible on mobile and desktop devices
Platform offers thousands of tradable symbols of different asset classes
Offers cash rebates for traders with a professional account
Cons
Platform only offers basic trading features
There's not enough educational content to learn how to trade
Platform does not display news headlines
How To Buy VeChain from Plus500
There are numerous assets available for purchase on Plus500, including VeChain. Let's say you wanted to purchase VeChain, here's how you'll go about it;
Step One
Navigate to the Plus500 online platform. Click on the tab to create an account and begin the process.
Step Two
A form will be displayed on the website. Fill out all the essential details correctly. Keep in mind that you'll need identity and resident address verification to complete the registration.
Step Three
Deposit your funds into the crypto CFD account. You can deposit funds in fiat currency through several payment channels.
Step Four
Next, you may decide to either buy VeChain on the platform using its future function, or buy at current prices.
Uphold
Uphold is a top exchange in the United States and allows for the easy trading of Vechain (VET) cryptocurrency. European and UK residents are, however, prohibited from trading with this platform.
Pros
Very accessible because of its low minimum deposit
Commission-free trading on all assets
Trading platform that is highly customizable and user-friendly
Customers can have as many as 50 limit orders in place simultaneously using the same pool of capital
Cons
Limited asset selection when compared to some other exchanges
High spreads on lower volume assets
How to Buy Vechain (VET) with Uphold
With Uphold, you can buy digital currencies, such as Vechain (VET), in just 11 clicks, even if you don't have an account yet.
Here's how simple it is to get started:
Step One
Visit the Uphold.com webpage, and click the sign-up button.
Step Two
To create an account with Uphold, you will be required to enter your email address and other personal details.
Step Three
Once you have completed the steps above, Uphold will send you a link via email. You will use this link to create a password for your new account.
In just three easy steps, your Uphold account is now up and running for you to begin your trading endeavors.
Binance
Binance is not only the largest but also one of the most well-known cryptocurrency exchanges in the world. However, USA residents are prohibited from purchasing most tokens when using Binance as an exchange. Nevertheless, there are many benefits to those who are able to purchase Vechain (VET) using this platform.
Pros
Low trading fees
Great reputation for secure trading
Crypto and fiat deposits are accepted
Huge selection of altcoins available
Cons
Trading platform can appear a little complex for new traders
High fiat minimum deposit
How to Buy Vechain (VET) with Binance
Step One
The very first step needed to be taken by those looking to purchase Vechain (VET) with Binance is to create an account with the exchange. This can be done on the Binance website or by downloading the Binance app.
This account is what will act as a gateway to buying crypto, but before this can happen, you will be required to set it up and verify your identification. As already mentioned briefly above, you can register via the Binance App or the Binance website using your email or mobile number.
Step Two
Next, you will be required to choose how you want to purchase the Vechain (VET) asset. In the top left corner of the website's navigation, you will need to click on the "Buy Crypto" link. By doing so, you will be shown different payment options that are available in your country.
Your payment options when buying Vechain (VET) using Binance are as follows:
Credit or Debit card
Bank deposit
P2P (Peer-to-Peer) trading
Third-party payment
Step Three
Once you have decided how you will pay for your Vechain (VET), you will be given one minute to confirm your order at its current price. If one minute passes, your order will be recalculated and based on the new current market price. You will need to click Refresh to see the new order amount.
Step Four
By the time you reached this step, you would have already bought your Vechain. Now, you can decide whether you want to hold it in your Binance account or store it in your crypto wallet. You are also able to trade your Vechain for other crypto or stake it on Binance Earn for passive income, should you wish to do so.
KuCoin
While this exchange only accepts US residents, it currently offers Vechain (VET) trading, as well as many other popular tokens. KuCoin is well-known amongst traders in the crypto scene and is one of the most competitive in terms of fees and trading costs.
Pros
User-friendly trading platform
Hundreds of assets available to trade
Very low trading fees
Cons
No direct bank deposits are available
How to Buy Vechain with KuCoin
Step One
Sign up to Coinbase, so you can convert USD into BTC or ETH.
Step Two
Next, you will need to sign up for KuCoin, which is the exchange you will use to purchase Vechain.
Step Three
Step three requires you to transfer your Bitcoin from your Coinbase account into your KuCoin account. To do this, you will need to do the following:
Log into KuCoin
Click on "Assets" on the top menu
Scroll down the list of coins until you reach Bitcoin (BTC)
Click "Deposit"
Copy the address
Go back to your Coinbase account, and click "Accounts"
Select BTC wallets and click send
Type in the amount you want to transfer to KuCoin
Paste the unique address you previously copied
Click continue
Step Four
Now that you have BTC available in your KuCoin account, you can now purchase Vechain.
In KuCoin, click on "Markets" on the top header menu
Insert "VEN" into the search field
Select the "VEN/BTC" option
Insert the amount of Vechain you are wanting to purchase
Click "Buy"
Step Five
Lastly, all that is required for you to do is store your Vechain coins in a secure wallet.
Huobi Global
Another top exchange option that offers Vechain (VET) trading opportunities is Huobi Global. Currently, this exchange does not accept Canadian or USA residents.
Pros
24/7 customer support
Over 300 cryptocurrencies to trade
Margin trading, futures, options, and more available
Cons
Higher than average trading fees
Non-transparent minimum trading deposits can apply
How to Buy Vechain with Huobi Global
Buying Vechain with Huobi Global follows a similar process to buying Vechain with KuCoin. Replace KuCoin with Huobi Global in the previous steps, and you will be able to purchase Vechain with this exchange platform, just as you would have if you had used KuCoin as your selected exchange.
Buy Vechain with PayPal
Even though it is possible to buy cryptocurrency using PayPal, Vechain cannot be purchased with PayPal directly.
If you are wanting to use PayPal to purchase Vechain (VET), you would first have to purchase a different currency, such as Bitcoin (BTC). Then, you will then need to swap BTC for VET.
Buy Vechain with Credit or Debit Card on Binance
Log into your Binance account
Click "Buy Crypto" by the top left corner
Select "Debit/Credit Card"
Select VET currency and enter the amount you want to spend
The system will automatically display the amount of crypto you can get for the amount you enter
Select "Continue" and click on "Add a new card"
Enter your credit card details and billing address, and then click on "Add card"
Check payment details, and then confirm your order within one minute
Verify the payment on your bank's transaction page
Your purchased Vechain will reflect instantly
Buy Vechain with Bank Transfer on Binance
Log into Binance Account
From the menu bar, find "Wallet" and click on "Fiat and Spot"
Select "Deposit" in the top right corner of the screen
From the drop-down menu, select "USD," and then select "Bank Transfer (SWIFT)"
Input the desired deposit amount, and then select "Confirm"
Input the information of the bank account being used
Instruct your bank to process a remittance instruction with the bank details provided
Your bank transfer should now be complete
FAQs
Does Vechain Have a Wallet?
Vechain Sync is the official desktop wallet.
How Much Supply of VET Coins Is in Circulation?
Approximately 64 billion VET coins are in circulation.
Does the VET Coin Have a Limited Supply?
86.7 billion is the total maximum supply of the VET coin.
Who Are Vechain's Competitors?
Vechain's top competitors are Orchid Labs, PIVX, Vertcoin, Jelurida, and The Open Application Network.
Conclusion
To answer your question, Vechain might not be a good investment considering it is currently trading at almost 80% below its all-time high. With that being said, you need to exercise caution if you are planning on investing in Vechain. Cryptocurrencies, in general, are extremely volatile, and prices can go up or down without warning. Always make sure that you are doing enough research and not planning on investing any more than you can afford to lose; at all times.
Risk Disclaimer
BWCEvent aspires to share balanced and credible details on cryptocurrency, finance, trading, and stocks. Yet, we refrain from giving financial suggestions, urging users to engage in personal research and meticulous verification.