Is eCash (XEC) a Good Investment?
---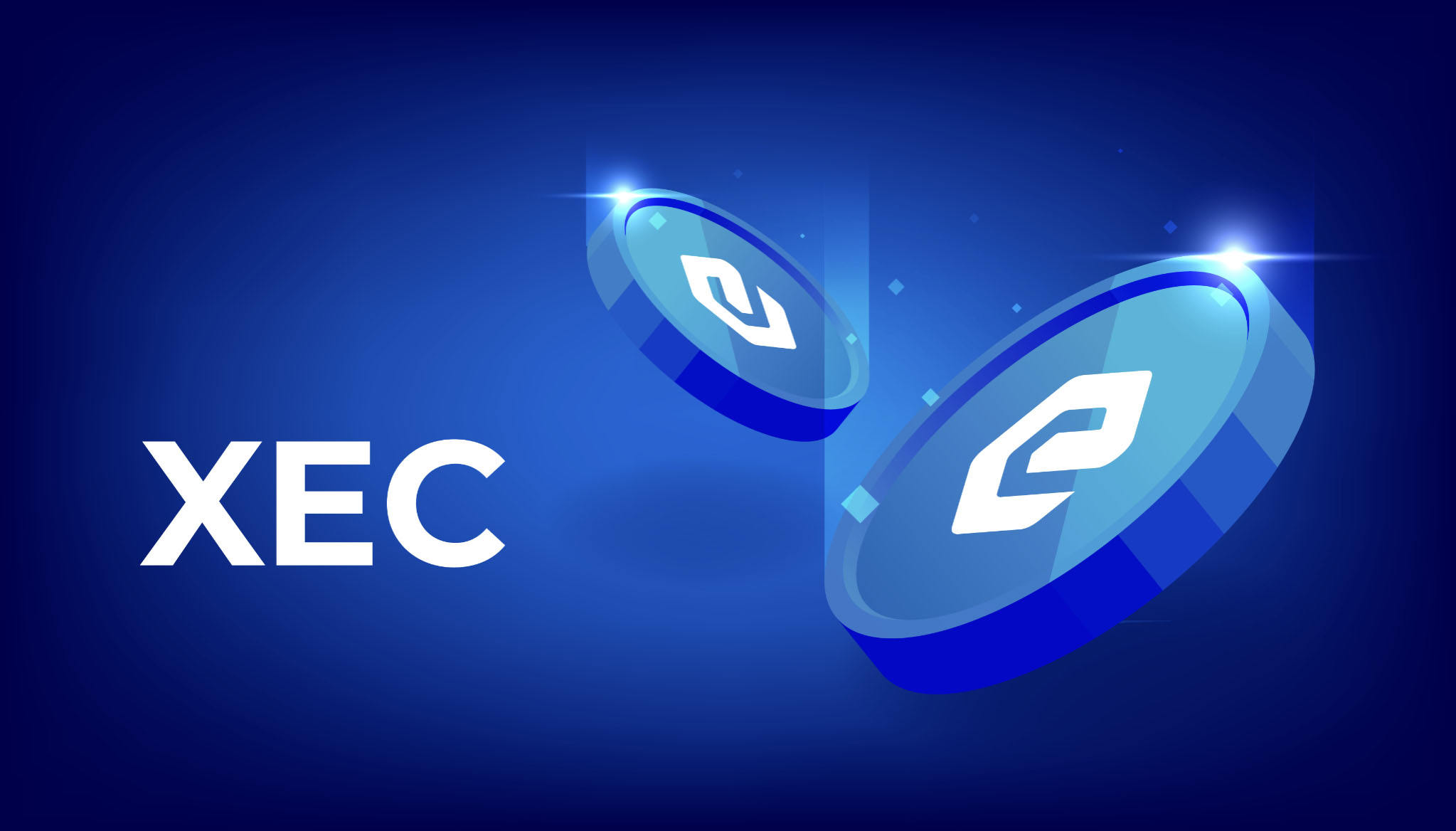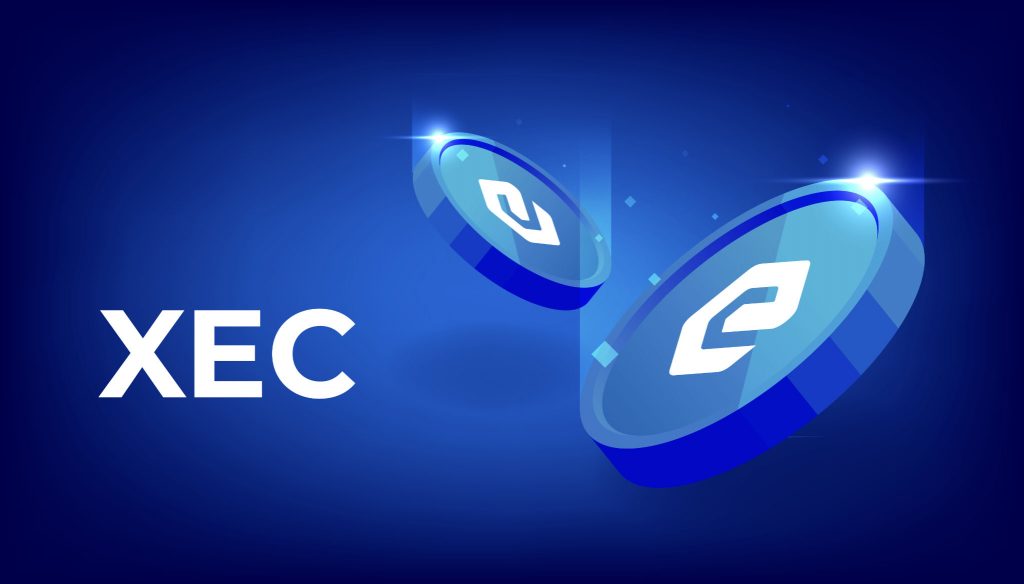 eCash (XEC) Cryptocurrency Overview for 2022
Have you ever wondered what the buzz was about for cryptocurrency? Many people thought it was a fad when Bitcoin first became available, but now you have many other options, including eCash (XEC). You probably haven't heard about it because, until recently, it was called BCHA (Bitcoin Cash ABC). Regardless, it's time to find out if it's a good investment for you!
What Is eCash (XEC)?
The eCash team claims that this project combines the core technology behind the Bitcoin success (fixed supply, genesis block, and halving schedule) with the latest protocol governance and PoS (Proof of Stake) consensus.
This team uses the Avalanche consensus algorithm, believing that decentralized governance can happen without contentious forks that wipe out the value as with other projects.
Overall, the team wants to incorporate PoW (Proof of Work) and PoS to improve XEC. The union ensures that holders and miners participate and maintain the network. Plus, profits should be put back into the project to enhance the network's development and research.
In a sense, the eCash network lets anyone create a token on the network for a low fee. What's unique here is that it incorporates CashFushion, which is a privacy protocol to lump transactions together to create anonymity and obfuscation among users. Though it isn't quite like designated privacy coins, it is an upgrade for privacy.
The History of eCash (XEC)
XEC (eCash) is a rebrand for BCHA. Users could trade the BCHA they had at a ratio of one BCHA to 1,000,000 XEC. Overall, BCHA forked off from Bitcoin after it became the minority fork in 2020. That happened when Amaury Sechet (the developer) requested eight percent of the newly minted coins to be distributed to him so that he could develop and fund the network.
Most people rejected Sechet's idea, so the minority became BCHA. Sechet's team chose to change the project and named it XEC to provide PoS mechanisms.
How Does eCash (XEC) Work?
The eCash network features a multi-layered approach to combine an EVM Subchain and privacy-focused blockchain so that developers can create smart contracts and Dapps easily. It separates the smart contract functionality to achieve scalability.
Overall, the EVM designation ensures that Ethereum developers can expand or transfer current Dapps to this network without reprogramming the project.
eTokens
Anyone may create customized tokens with eCash without having to deal with the technical requirements most platforms need. Make up a token name, supply it, add decimal places, and generate an icon through the dashboard.
Staking
Typically, users get rewards when they stake their XEC tokens. Staking protects the network and gives you a passive income stream with lower risks. It's often seen as better than trading because you have predetermined rewards based on how many tokens you stake. Therefore, it's easier to achieve a consistent ROI.
Consensus
The core strategy for eCash is the Avalanche algorithm. It's a unique Proof of Stake system that lets regular people participate in the validation process without having to buy expensive mining equipment. Avalanche features many advanced features and an adaptive block size to grow up to 1TB. In comparison, Bitcoin only offers a 1MB block size.
Avalanche also uses the Merklix-Metadata Tree, pre-consensus, and Canonical Transaction Ordering. Such a strategy gives virtually real-time transaction and processing finality.
CashFusion Protocol
eCash uses the CashFusion Protocol, which is a privacy management add-on. The system offers better anonymity compared to the top coins. Plus, it lets you make private transactions through the Electrum ABC network.
eCash (XEC) Price Prediction
According to market analysts, data shows that eCash's price is set to have a slow but steady rise from 2022's second quarter onward. However, there are likely to be dips in price between now and 2023, though it should grow again in 2024. The reasons for the growth include improved market caps and increased data security.
In a sense, the price should bounce up and down slightly, but, on average, it goes up each year. As more companies and developers focus on privacy and security to create their own coins, the eCash network is set to expand.
Is eCash Worth Buying?
Yes, eCash could be worth buying. As you can see from above, the forecasts are quite optimistic. There's definitely space for this crypto in the market, but there's still uncertainty. No one can know whether XEC breaks through the barriers or not.
Its sound consensus mechanism should help it succeed, but cryptos are ultimately volatile and considered high-risk assets. Those who like to invest and see numbers rise significantly are sure to be upset. This cryptocurrency is still slow and is likely to have a few setbacks before it steadies out.
Overall, eCash is still new on the market, though it's highly promising because it works with the Avalanche algorithm.
eCash Forecast
Crypto experts have ultimately predicted the eCash value for the next four years as shown in this table:
| | |
| --- | --- |
| Year | eCash Price |
| 2022 | $0.000137 |
| 2023 | $0.000147 |
| 2024 | $0.000149 |
| 2025 | $0.000203 |
| 2026 | $0.000192 |
Where to Buy eCash (XEC)
Many investors look to the future to determine when to invest and what to choose. Therefore, eCash (XEC) could be a good choice for the near future, but you need to know where to purchase it. Luckily, it's widely available, and multiple exchanges offer it. They include:
Kriptomat
Kriptomat is a licensed exchange found in the EU, but it also features a wallet service. With it, you have an easy way to purchase, sell, and store your cryptocurrency. Its mission is to help everyone seamlessly access various tokens with few restrictions so that every household can bring crypto to their home. You've got more than 250 cryptos available.
Srdjan Mahmutovich founded Kriptomat in 2018. The team behind it are all tech experts and were big fans of cryptocurrency in the early days.
Pros
Offers a mobile app
Includes various guides (written and video)
Provides offline cold wallet storage
Various payment methods included
Cons
Basic trading features
Higher fees than some competitors
How to Buy eCash with Kriptomat
If you like the idea of Kriptomat, the next step is to buy eCash using the platform. Here are the steps necessary:
Step 1: Register
Visit the Kriptomat website and tap "get started" from the homepage. Fill in the form and make sure that you create a strong password.
Go to your email account to verify your email address by clicking the link in the verification message.
Step 2: Enter Phone Number/Address
Sign in to your account now and add your phone number. It sends you a special code that you enter on the next page to verify your identity. Complete the rest of the personal details by adding your home address.
Step 3: Verify Your Identity
Take a picture of your passport or government-issued ID, making sure that it's clear. Upload that, take a selfie with your webcam, and follow the rest of the on-screen instructions to finish setting up your account.
Step 4: Fund Your Account
Fund the account with Euro with a SEPA deposit or credit card. You must select your bank account from the menu or enter your card information.
Determine how much money you want to use and how much eCash you prefer. Tap the "continue to payment" button, confirm the transaction, and you've just bought XEC.
Binance
Binance is a cryptocurrency trading platform with competitive fees. This platform helps users throughout the world buy and trade crypto and is the favored option. Plus, the exchange partners with third-party companies to offer wire transfer and credit card purchases at a premium.
It was founded in 2017 by Changpeng Zhao, a Chinese-Canadian developer. His company created it after a successful ICO raised $15 million. While it was originally headquartered in China, it moved to the Cayman Islands after the Chinese government increased regulation of the crypto industry.
Pros
Great company reputation
Multilingual customer support
Low trading fees
Wide variety of currencies available
Cons
Suspended derivatives trading in some countries
Slow customer support
How to Buy eCash with Binance
Since so many people like Binance, it's no wonder you want to consider it to buy eCash. The process is fairly easy, and here are the steps you should take:
Step 1: Create an Account
Before you can purchase eCash on Binance, you should open an account through the website or app. Input the details requested and receive an email or text verification link.
Once that's finished, you must verify your identity. This often includes uploading your passport or government-issued ID card. Sometimes, you're required to submit copies of your address or other pertinent details.
Step 2: Choose Method of Payment
When your account is verified, sign in and click the "buy crypto" link at the top of the page. That shows the available choices for your country. You may choose different payment methods, such as a bank deposit, third-party payment, P2P trading, or credit/debit card.
Step 3: Confirm the Order
You've only got a minute to confirm the order at that market price. After that time frame, the website automatically recalculates things. There's a refresh button available, which you should hit before tapping on "buy."
Step 4: Store/Use eCash
Once you've bought eCash, you may store it in a personal cryptocurrency wallet or keep it in the Binance account you created. Some people even trade or stake it to earn a passive income.
Kucoin
Kucoin has low fees and a rich feature set to make it a compelling choice for those advanced investors. While it heavily promotes its own coin that uses the Ethereum network, you can purchase eCash and other cryptocurrencies. In fact, it supports 600 coins, so everyone can find whatever they want to buy or trade.
Pros
Offers crypto lending
Advanced features included (margin trading)
Wide selection of cryptocurrencies
Cons
Might not be beginner-friendly
Not suitable for US-based investors
How to Buy eCash with Kucoin
If you want to buy eCash, you must learn how to do so on this website. Here are the instructions:
Step 1: Open an Account
Visit the Kucoin website and tap the "sign up" button. Enter your email/password, tick that you've read the Terms of Service, and hit the sign-up button.
Step 2: ID Verification
Once you create an account, you should sign in, click "account" in the corner, and select "account settings." Tap the "verify" button. Agree to everything in the "attention" area, and hit the "I'm set" button.
Follow the steps provided, selecting between three ways to upload the ID document. It takes up to three days for the process to be complete, so do this early so that you can add funds and withdraw your eCash.
Step 3: Find eCash
Go to the trade section of the website, tap the drop-down menu to find eCash, and click on it. Enter your individual passcode. Now, enter the amount you want to spend in your currency to determine how much XEC you receive. Click the "buy" button, and you've successfully completed your transaction!
Huobi Global
Huobi Global is a top crypto exchange with a stronger presence in the Asian market. It was founded in 2013 and is located in Singapore. Plus, it offers a digital asset ecosystem with spot trading, staking, derivatives trading, crypto loans, and much more.
Though it was based in China, the changing regulatory aspect of the country forced it to move abroad in 2017. It's now incorporated in Seychelles. Huobi Global has had issues with wash trading in the past, but it now has measures in place to prevent that issue.
Pros
High liquidity
Many cryptocurrencies available
Yield-generating opportunities
Cons
Not beginner-friendly
Unregulated system
How to Buy eCash with Huobi Global
Those who want to buy eCash should consider Huobi Global. Here are the steps necessary to create an account and purchase XEC:
Step 1: Open an Account
You must visit the Huobi Global website and tap "sign up." From there, you enter your password and email address. Check your email account for the confirmation and verification link, tap on that, and sign in to your account on the platform.
Step 2: Create a Wallet Account
It's important to have a crypto wallet set up and ready to go. Choose the one you like best, sign up by entering the appropriate information, and verify that account.
Step 3: Make a Purchase
Search for the XEC icon. When you find the currency, follow the steps to buy it directly or exchange it for another crypto.
Consider storing the crypto in your Huobi Global wallet or send it to the wallet you created in step two.
Buy eCash with PayPal
Many people enjoy PayPal because it's easy to keep track of your money and offers more security. However, buying eCash with PayPal doesn't seem that easy to begin with. Here are the steps you should take:
Step 1: Buy Ethereum or Bitcoin
Most exchanges and brokers don't allow you to directly buy eCash with PayPal. Therefore, you must choose the workaround of purchasing Bitcoin or Ethereum first. Then, you can exchange it for eCash.
Step 2: Select PayPal Payments
If you locate a broker accepting PayPal payments, you should select that option. You're automatically redirected to your PayPal account.
Step 3: Sign in to PayPal
Sign in to your PayPal account (this might happen without you doing anything), confirm your purchase and amount, and be taken back to the broker's website to get your eCash.
Buy eCash with Credit Card
It might be easier for you to purchase eCash with a credit card if you don't have PayPal. Here are the steps to take:
Step 1: Click Buy Crypto
You should log into your exchange account and tap the "buy crypto" button. Select the credit/debit card option.
Step 2: Choose Your Currency
Select the eCash cryptocurrency. Enter your fiat amount you want in XEC to see how much you get for the price you spend. When you're happy with the numbers, click "continue."
Step 3: Add New Card or Choose One
If you've never bought crypto on that exchange, add a new card. Otherwise, select your favorite card. Enter the information requested and purchase your eCash.
Buy eCash with Debit Card
The steps for buying eCash with a debit card are the same as the ones for purchasing with a credit card.
Buy eCash with Bank Transfer
Here are the steps:
Step 1: Choose the Account
Choose your bank from the drop-down list.
Step 2: Get Verified
Sometimes, banking institutions allow for automatic verification, but it could take a few days to complete.
Step 3: Buy eCash
When your account is verified, buy the amount of eCash you want.
FAQs
Where Do You Buy eCash?
It's available on many major exchanges, and this guide focuses on the top four.
It's unlikely after checking the current growth and performance.
The future of eCash should be bullish because it has strong privacy and technology on its side.
How High Could eCash Go?
Overall, eCash has tons of potential, but it's projected to be about $0.000192 after five years.
Could eCash Crash?
It's unlikely after checking the current growth and performance.
Conclusion
Is eCash a good investment? It could be. However, it's quite low right now and is subject to many rises and falls within the next few years. If you plan to invest, exercise caution because cryptocurrencies are all volatile.
BWCEvent aspires to share balanced and credible details on cryptocurrency, finance, trading, and stocks. Yet, we refrain from giving financial suggestions, urging users to engage in personal research and meticulous verification.