How to Buy Terra (LUNA)
---
The cryptocurrency, Luna, has gained a lot of attention recently. The coin saw massive growth in 2021 and attracted a lot of investors. Luna is one of many native tokens of the Terra network. Another token is TerraUSD (UST).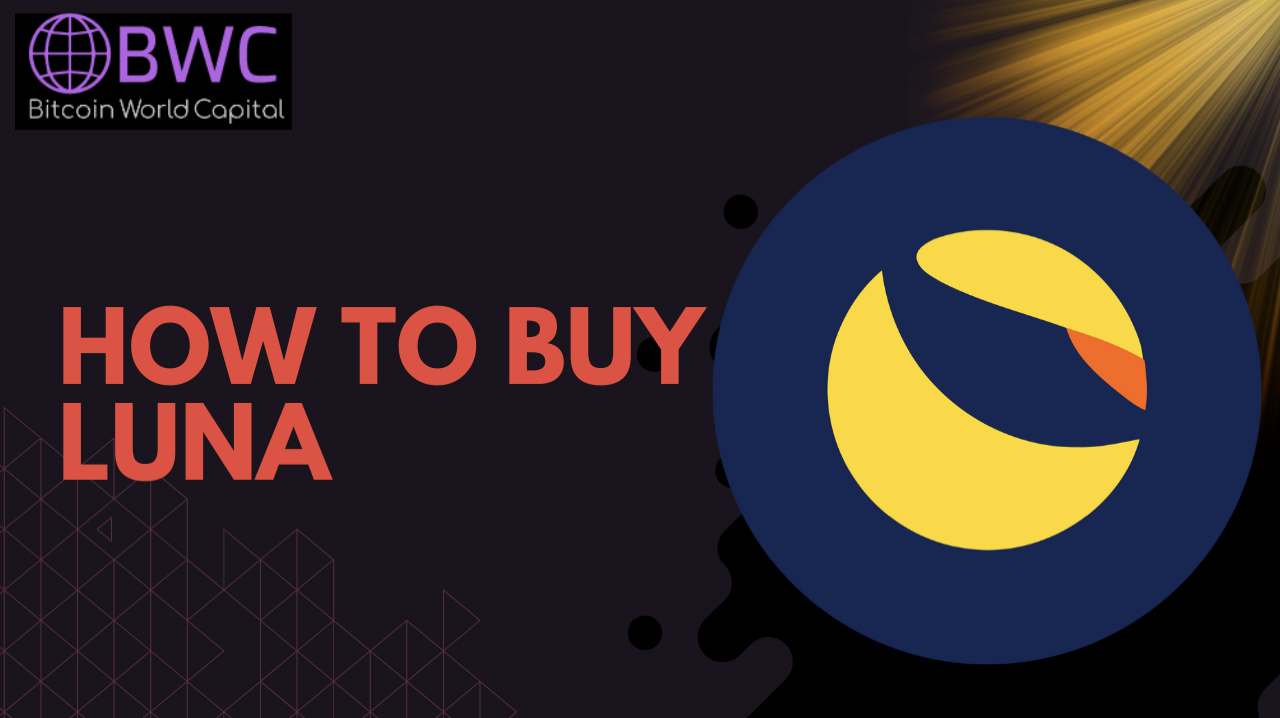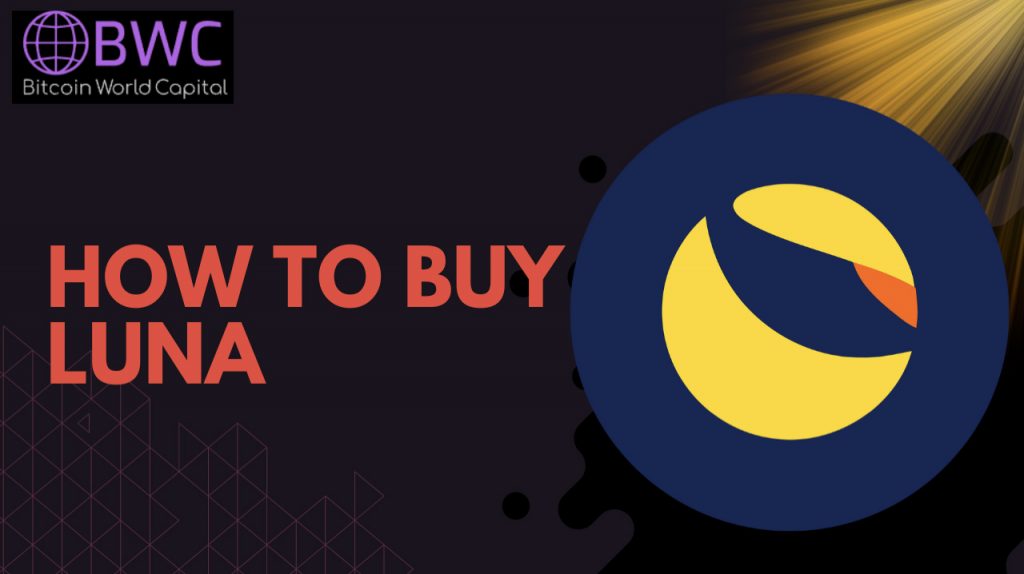 Terra is a blockchain built on the Cosmos SDK framework. The framework allows blockchain developers to create unique blockchains and decentralized applications on Terra.
Currently, over 100 projects are on the Terra network. You'll find projects such as NFTs, DeFi, and even Web 3 applications. Due to all these projects, the Luna token is constantly in demand. It saw over 5000% increase in 2021. This massive price change attracted even more investors in 2022.
If you'd like to start investing in Luna, this guide will reveal a step-by-step process on how to buy Luna.
Terra(Luna's Blockchain) was created to fulfill Bitcoin's original purpose—Peer-to-peer electronic cash system. To achieve that, Terra developed a system of crypto stable coins that have the value of fiat currencies or other commodities.
One of Terra's stable coins is UST. UST is the most widely used amongst other Terra stable coins. UST is pegged to the US dollar price. Hence, one UST is roughly $1.
You may wonder, 'what is the essence of Luna?'. The UST can only achieve its peg to the dollar through the Luna Token. Luna works to maintain the price of UST and other Terra stable coins. It also keeps the stable coins stable by reducing market fluctuations.
The interesting link between UST and Luna is that users can swap Luna for UST at a fixed price of $1. Even if there is a higher demand for UST and the price increases, $1 worth of Luna will be equivalent to 1 UST. This is good because Luna token hodlers can lock in profit by swapping to UST. If UST is $1.01, users can exchange their $1 worth of Luna to UST, then sell for $1.01.
When users convert Luna to UST, a certain percentage of Luna will be burnt, and the remaining portion will be sent to a community treasury. In the long run, burning Luna makes it more valuable. When you burn a token, the amount of that token in circulation reduces, then it becomes scarce, and the value increases.
April 5, 2022, the price of Luna reached an all-time high of $116.46. Unfortunately, it fell massively and is now $0.01 in May 2022.
Terra was launched in 2018 to enable the mass adoption of cryptocurrencies by creating digital assets that mirror major fiat currencies. This coin was made with the support of the Terra Alliance. Terra Alliance comprises 15 top e-commerce companies in Asia that collectively have 45million users and an average annual payment processing of 25 billion USD.
This group was created to mimic other significant payment innovations supported by large payment networks. Think of Visa with banks, Alipay with Taobao, and PayPal with eBay. Terra Alliance was created with the sole purpose of bootstrapping a blockchain payment network that can facilitate powerful products and usability on its infrastructure.
The founders, Daniel Shin and Do Kwon were individuals who had experienced problems with payment. Daniel understood the difficulty experienced by payment networks that incremental improvements cannot tackle. And this was because he has built one of the largest eCommerce platforms in Asia.
On the other hand, Do Kwon was the previous founder of a wireless mesh network startup that built decentralized applications. Hence, he knew how Terra could tackle payment network problems while creating money from scratch.
At the most, Terra founders believed that price stability and massive adoption would attract the masses to blockchain technology. The whole idea behind Terra is to simplify the payment value chain and facilitate payment with one blockchain layer. With this simplification, Terra aims to reduce transaction fees for merchants while enabling them to maximize extra money.
Terra (LUNA) Price Prediction
There has been an outroar with the recent price fluctuations. Luna fell below 90% of its all-time high, and it's currently struggling for survival.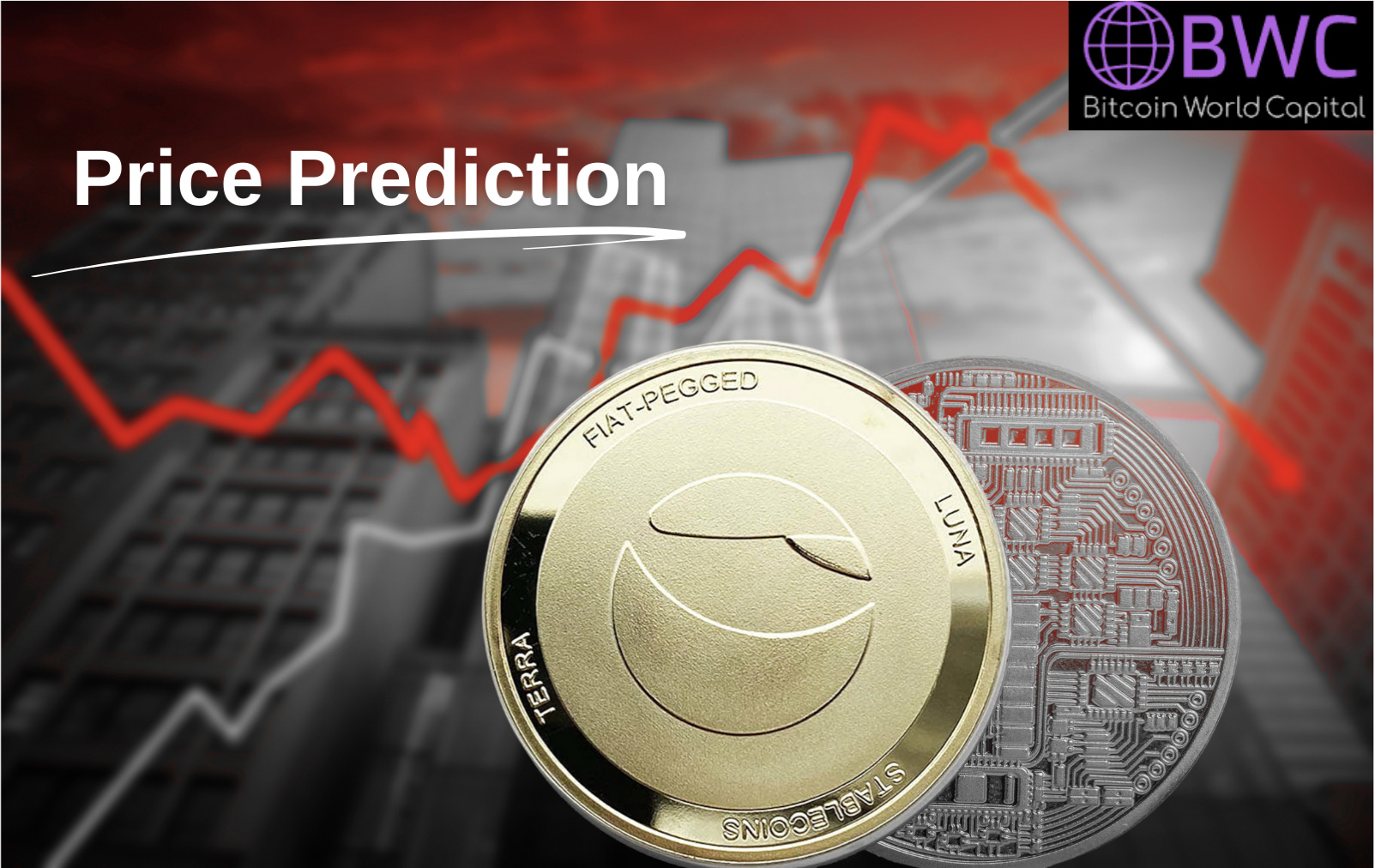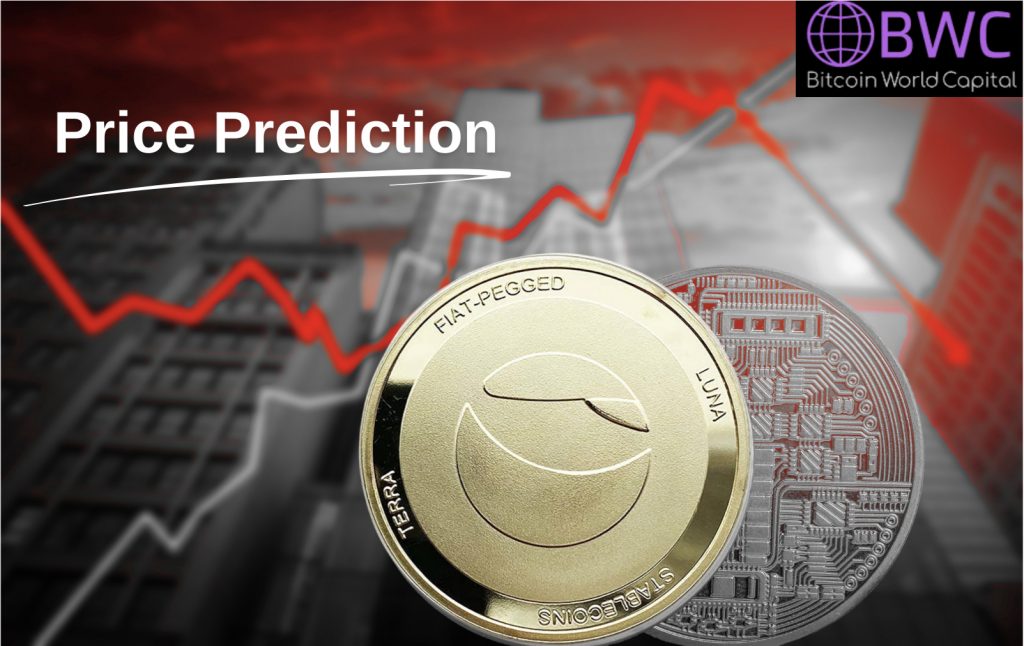 However, the founders have asked hodlers not to panic as things will be corrected. They are presently working to re-peg UST to the main dollar price. With these actions, experts predict that the coin will jump back to 50cents by June ending and $50 in December 2022.
What you need to Buy Luna
If you are ready to start investing in Luna, you'll need first to buy the token. To purchase, there are a few things to have before you can buy Luna.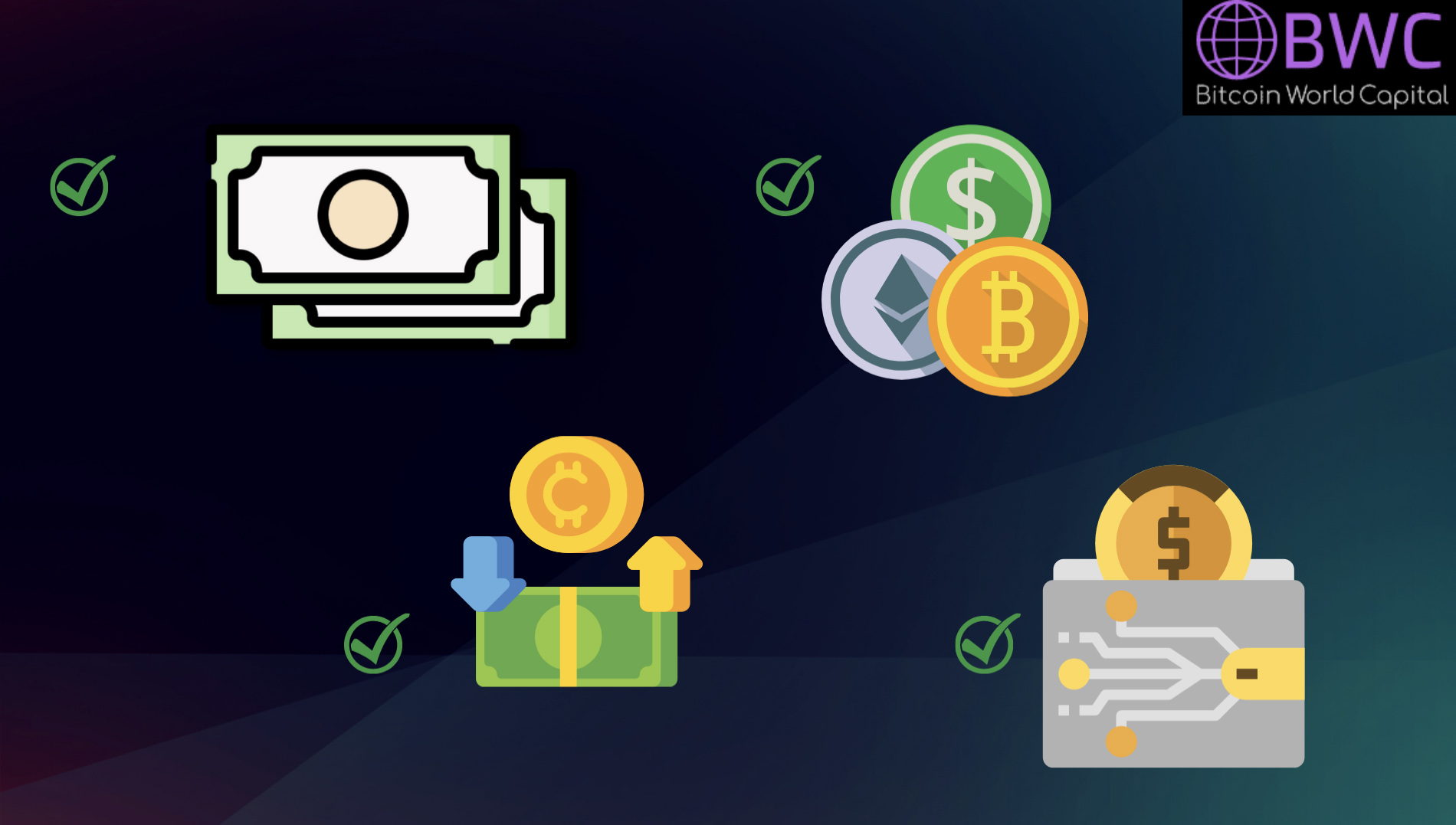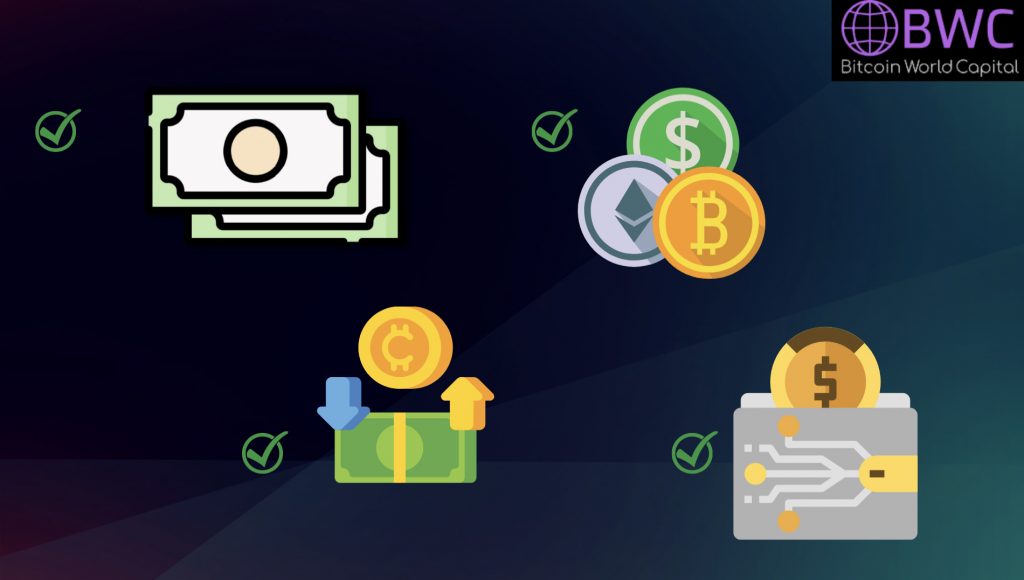 Fiat Money, or
Other cryptocurrencies
A crypto exchange
A digital wallet
Quick Guide to Buying Luna
There are many places where you can buy cryptocurrencies. These places are called crypto exchanges. You need to choose an exchange that allows easy purchase, selling, and hodling of tokens. In this guide, we'll be listing a solid number of exchanges where you can buy Luna.
An excellent platform to buy Luna is Kriptomat. Kriptomat is a simple exchange that allows users to grow a crypto portfolio in a swift, simple, and safe way. You'll also find relevant data and tools on Kriptomat that will facilitate an informed trade decision.
Like every other exchange, you need to create an account to use Kriptomat. Interestingly, account creation is free and fast. You'll need to submit a few personal details before successfully opening an account. Details such as name, nationality, address, date of birth, email address, phone number, and a secure password.
After creating your account, you'll need to verify your identity. This process is to secure your account and also comply with government regulations. On Kriptomat, you'll be required to submit your passport or national ID.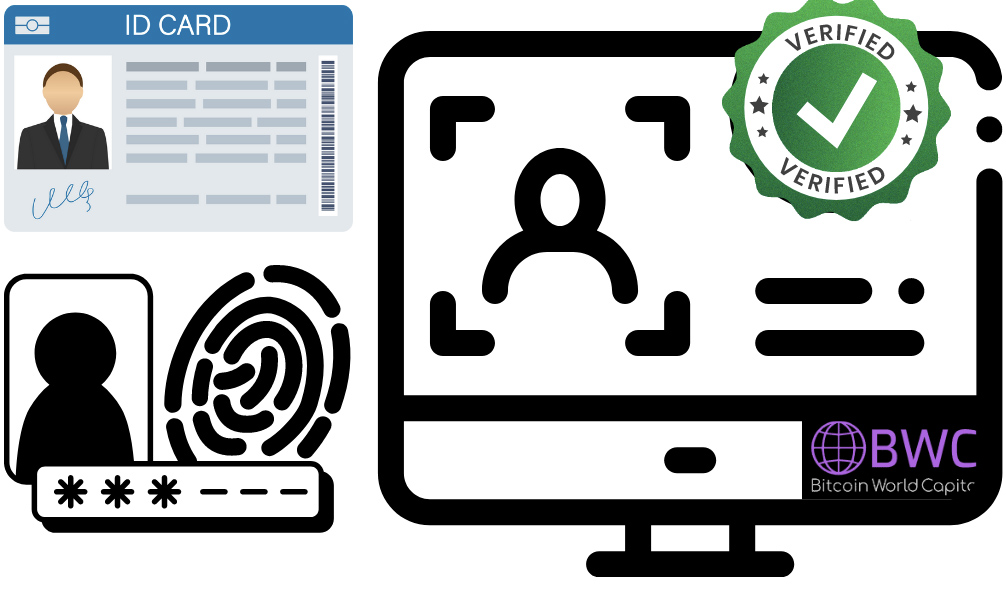 Other platforms may require verification of address. If they do, you'll need to upload a utility bill or a bank statement.
Your account is ready for use. How do you buy Luna? It's a pretty straightforward process.
First, you'll need to load your account with fiat money. You can deposit on Kriptomat.io with SEPA bank transfer, debit/credit cards, skrill or Neteller, etc. After the deposit, then buy Luna with Fiat.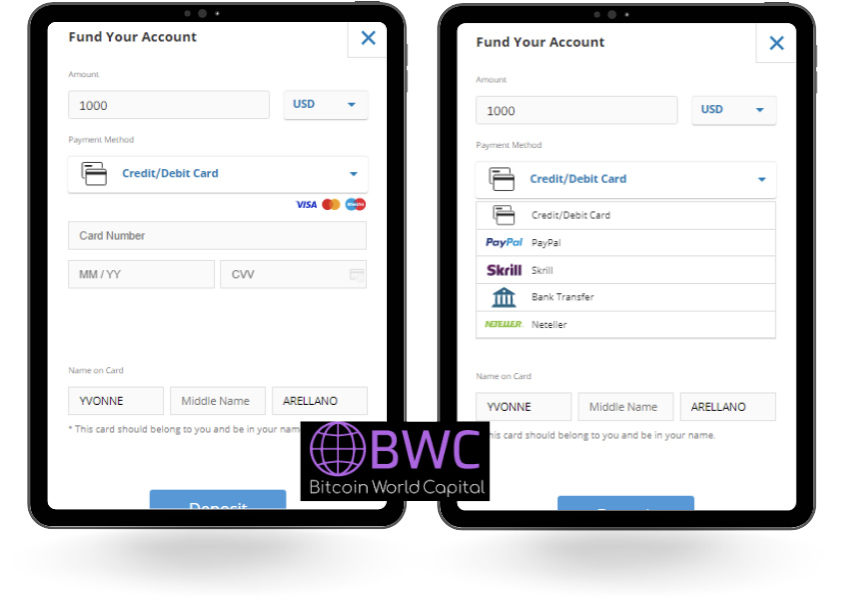 On some other platforms, you can buy Luna with other crypto tokens like Bitcoin, Ethereum, or USDT.
Just like your cash in the bank is stored in a vault, Luna has to be stored securely. There is a wide variety of storage options for crypto enthusiasts. However, let's start with the automatic type of storage.
If you successfully bought Luna on Kriptomat, your token is directly stored in a wallet. For every user, Kriptomat generates a unique wallet that allows you to store any token. This type of digital wallet is known as a hot wallet.
Experts have advised that this wallet is only suitable for short-term trades. If you intend to hodl Luna for an extended period, you should use a third-party wallet or cold wallet.
A third-party wallet is a digital application that allows you to store your crypto outside of an exchange securely. These wallets are secured with mnemonic phrases. Without these mnemonic phrases, access can not be guaranteed to your wallet.
On the other hand, cold wallets are like physical storage for Luna. These wallets are considered the safest because they are used without internet connectivity.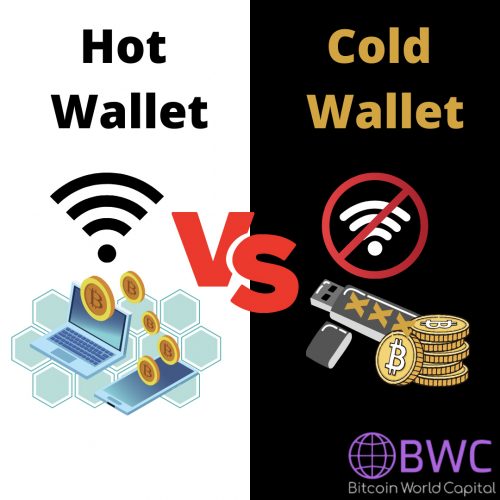 Best Places to Buy Luna in 2022
Binance is a renowned crypto trading exchange. It is currently the biggest crypto exchange with many offerings for users. Changpeng Zhao started the exchange in China, 2017. The company has Binance and Binance US—for US users.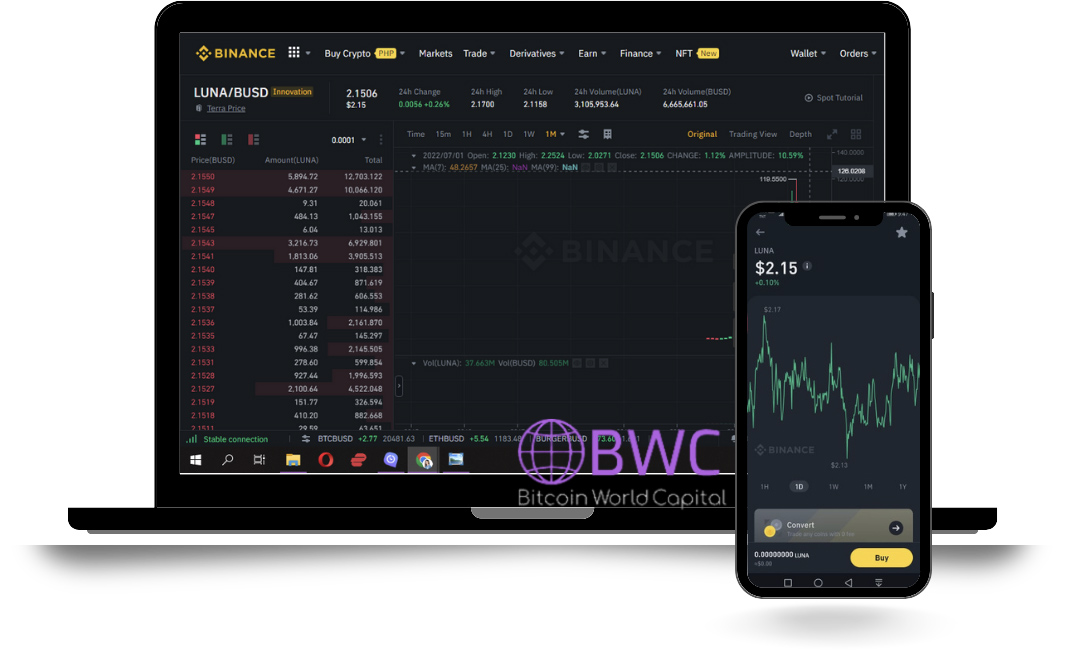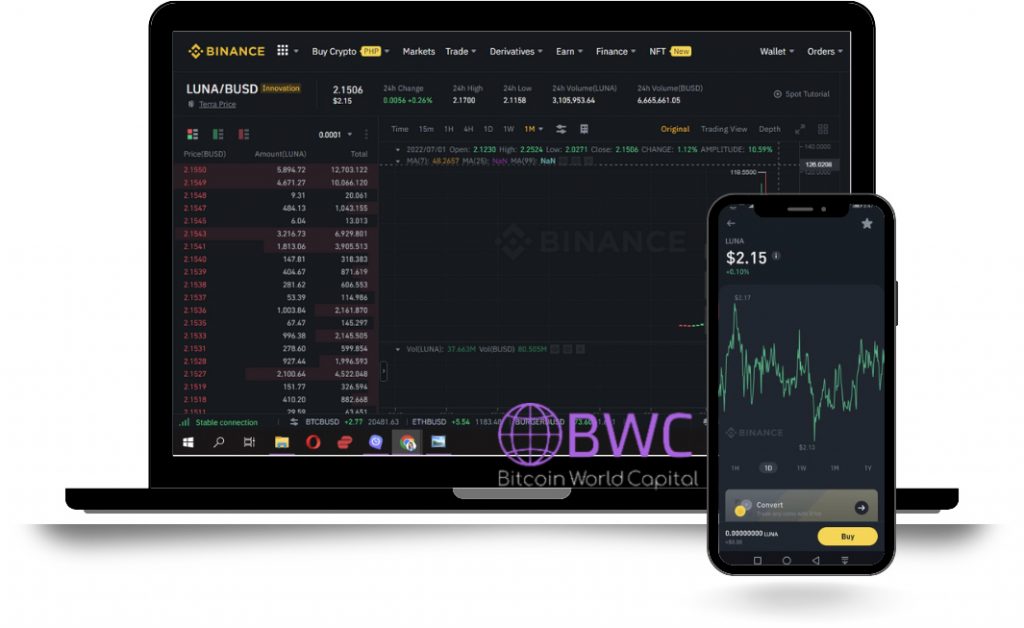 Binance US was created due to the US government regulation on crypto. The visible difference between the two platforms is the smaller crypto offerings. US users can only buy at least 60 cryptocurrency tokens.
Many users prefer Binance due to its inexpensive fees. Binance charges a flat fee of 0.1% on spot trades while 0.5% on instant trades. Debit/Credit card transactions attract a 4.5% fee. US users can not purchase tokens with a credit card due to US regulations.
An added advantage of using Binance is the fast trade execution. It also supports crypto-to-crypto trading and peer-to-peer trading.
Users can place trades from the mobile app, store their coins on the exchange's wallet or transfer them to Trust Wallet. Trust Wallet is a third-party wallet that is safer than an exchange wallet. With Trust wallet, you can swap tokens, access decentralized applications, and claim airdrops.
Binance US also insures US dollar deposits up to $250,000.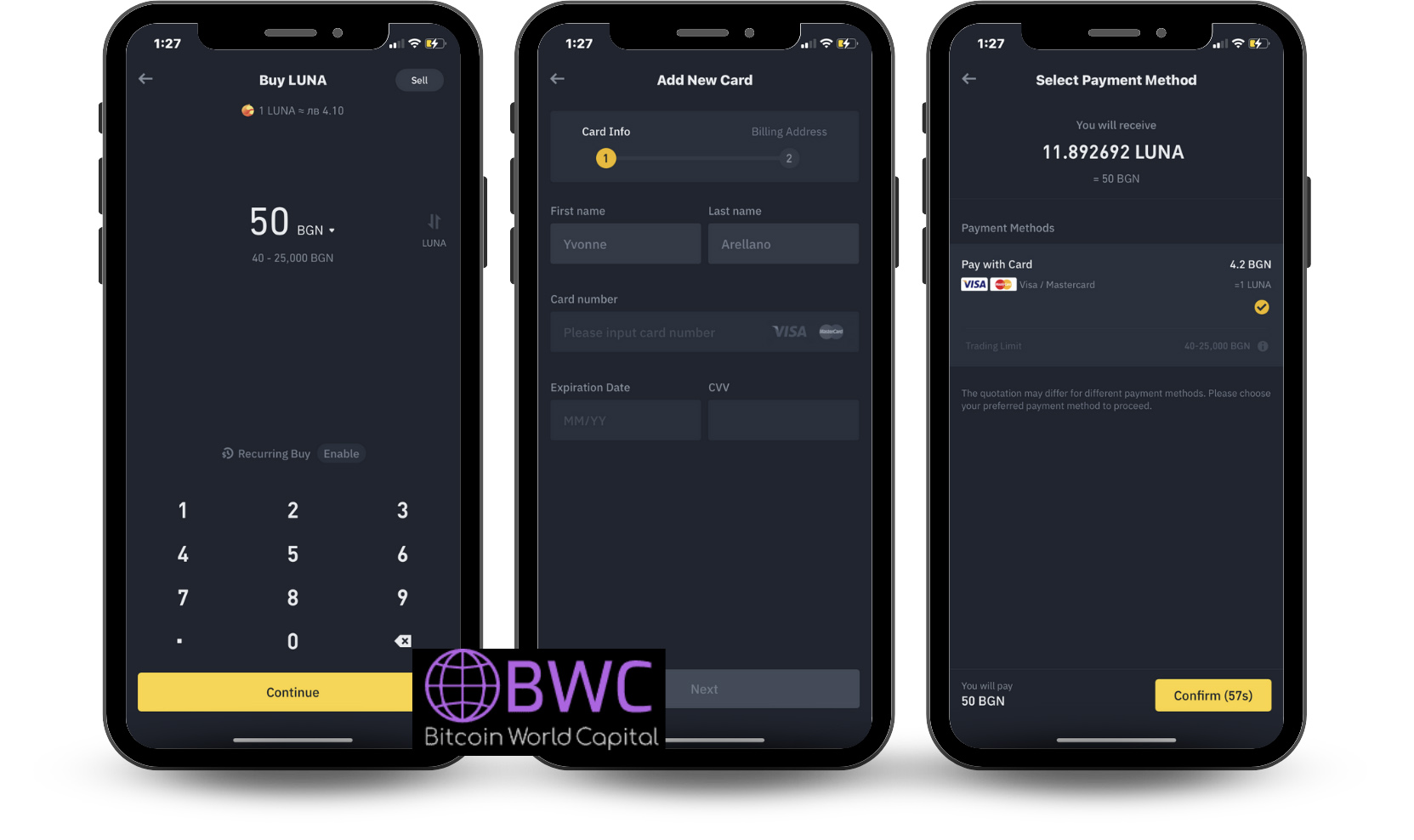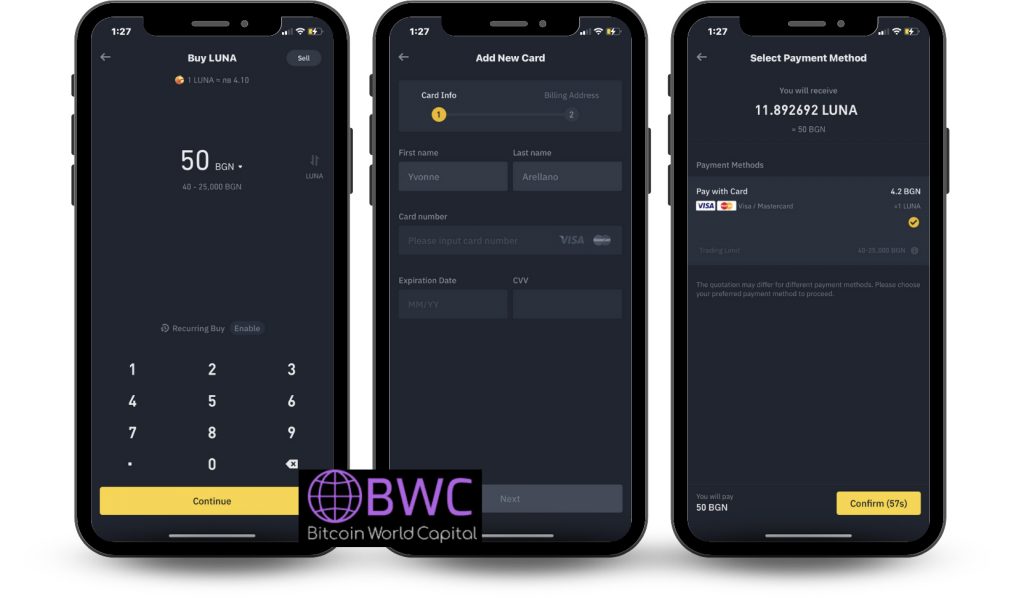 Pros
Cheap Trading fees
Large selection of available cryptocurrencies
Users can stake Luna
Cons
Not comprehensive for beginners
Crypto.com is one good crypto exchange that still offers LUNA tokens. The exchange allows users to trade LUNA against USDC. Aside from LUNA, you can also trade roughly 180 other cryptocurrency tokens on the exchange.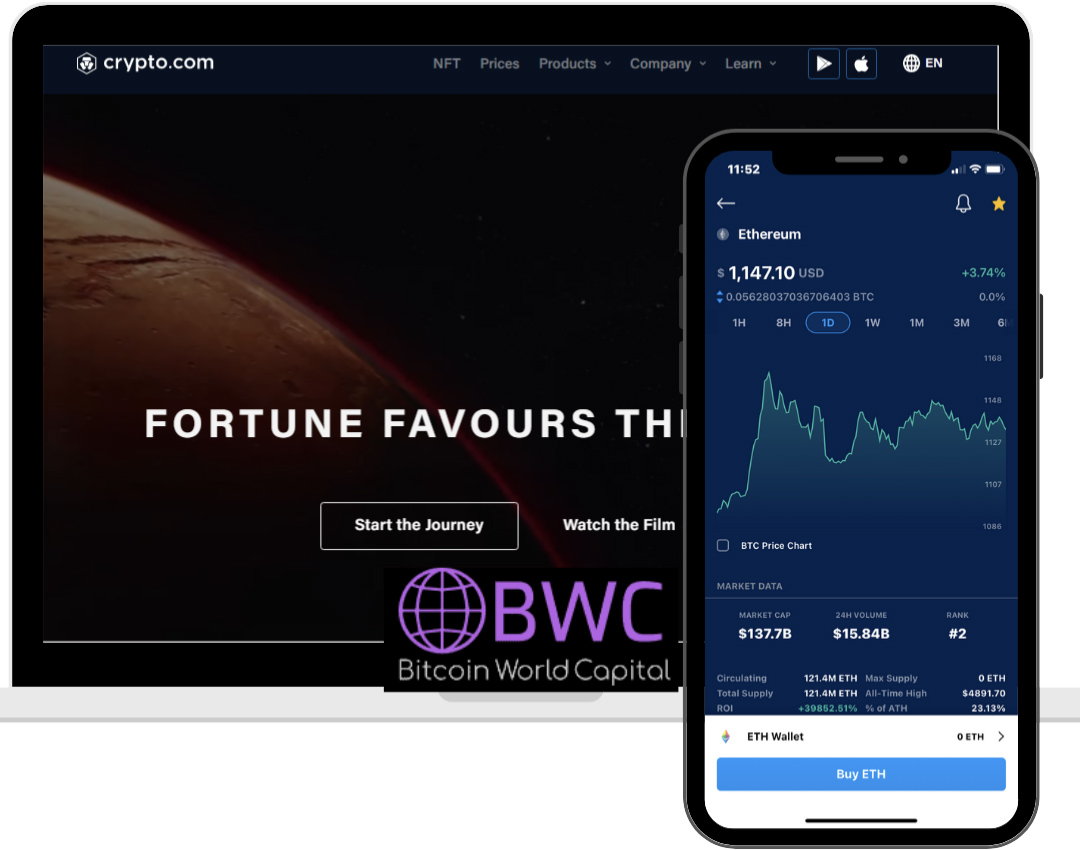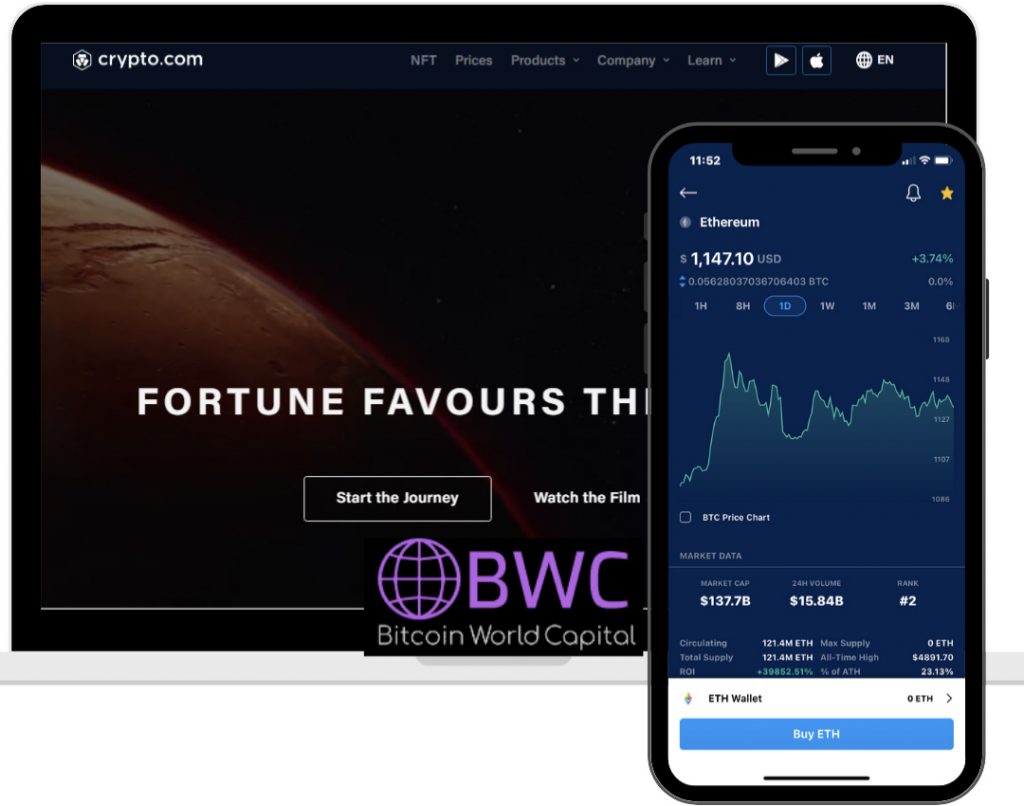 Crypto.com has a mobile app that allows users to trade comfortably from their phones. Bear in mind that the platform is only accessible through the mobile app. Hence, not suitable for placing desktop trades.
That aside, users can enjoy cheap minimum trade amount, zero fees on cash deposits, and reasonable transaction fees. Crypto.com strives to keep the minimum trade at $1—even for Bitcoin. As a plus, cash deposits attract no charges. Moreover, a 2.99% fee is charged on debit/credit card deposits.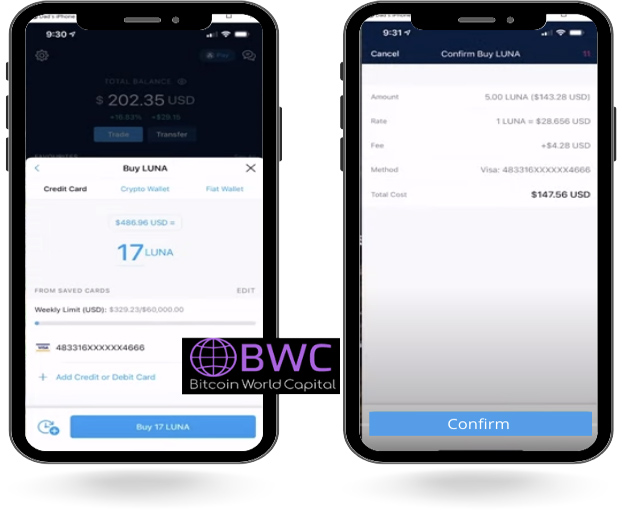 With Crypto.com, you can store your assets in a secure wallet. You can also connect your account to different third-party wallets. The DApps and the NFT marketplace will come in handy for crypto staking and digital art collections, respectively.
Pros
Suitable for Mobile-first trader
Low fees on cash deposits
$1 minimum trade amount
Roughly 180 cryptocurrencies listed
Gate.io is a renowned cryptocurrency exchange that is accessible in over 200 countries. LUNA is still listed on the Gate.io exchange amongst a thousand other crypto tokens.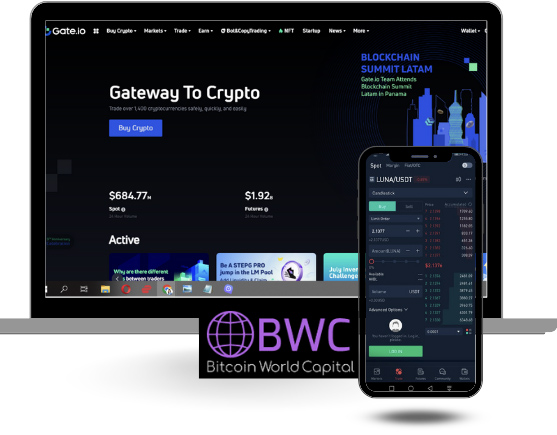 Gate.io functions like Binance. On this exchange, users can spot trade, lend and borrow crypto, earn interest and even buy NFTs. If you like risk and leverage, Futures trading will appeal to you.
With as low as $10, you can start buying LUNA or any other cryptocurrency on Gate.io. Amongst its numerous features, there is the hot and cold wallet for crypto storage. In addition, mobile-first users can utilize the digital app, which is available on the Play Store and App Store.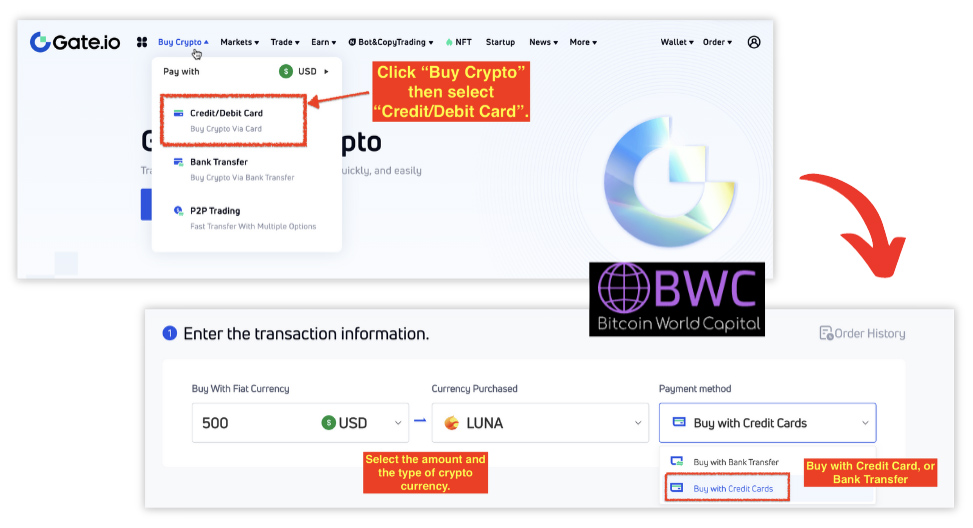 Pros
Advanced trading features
Over 1000 listed tokens
NFT platform
Staking, lending, and trading of tokens
Cons
Complicated fees breakdown
Buying Luna is simple. With a good crypto exchange, you can successfully invest in the token. However, an investment can not happen without your deposit. You can deposit fiat with a chosen payment method, either by choice or availability.
It is best that before you purchase on a crypto exchange, you know the available payment method and see if you can utilize it. For the most crypto exchange, they accept four major payment methods, which are:
Why did Luna Fall drastically?
Luna was created to stabilize and be stabilized by UST. Due to the large series of withdrawals in UST, UST has fallen drastically against the US dollar.
It was supposed to maintain a 1:1 ratio. Sadly, it fell to 50cents. UST stablecoin not being stable again made Terra(LUNA) suffer a price collapse.
What is the current Price of Luna?
As of May 14, 2022, Luna is currently below $0.1
Can I Still Invest in Luna?
With the whole market rumble, Luna is very unstable. Experts have not lost faith in Luna as actions are being taken to regulate the price.
Belief is that UST will regain its peg to the dollars. If it does, Luna will thrive. However, it may be a long ride for Luna to attain its previous ATH. It is best to buy Luna when UST repegs to the US dollars.
Crypto trading is, all in all, risky. Hence, invest in Luna what you can afford to lose.
In 2021, Luna drew attractions with its massive price gains. In 2022, it also gained much attention with the drastic fall. There are a lot of sentiments on whether the coin would pump again or if this is the end. Many believe that the token will recover due to its unique use case and structure. If you are keen on investing in Luna, this guide has shown you an intuitive way to buy Luna tokens.
BWCEvent aspires to share balanced and credible details on cryptocurrency, finance, trading, and stocks. Yet, we refrain from giving financial suggestions, urging users to engage in personal research and meticulous verification.