Is Stellar (XLM) a Good Investment?
---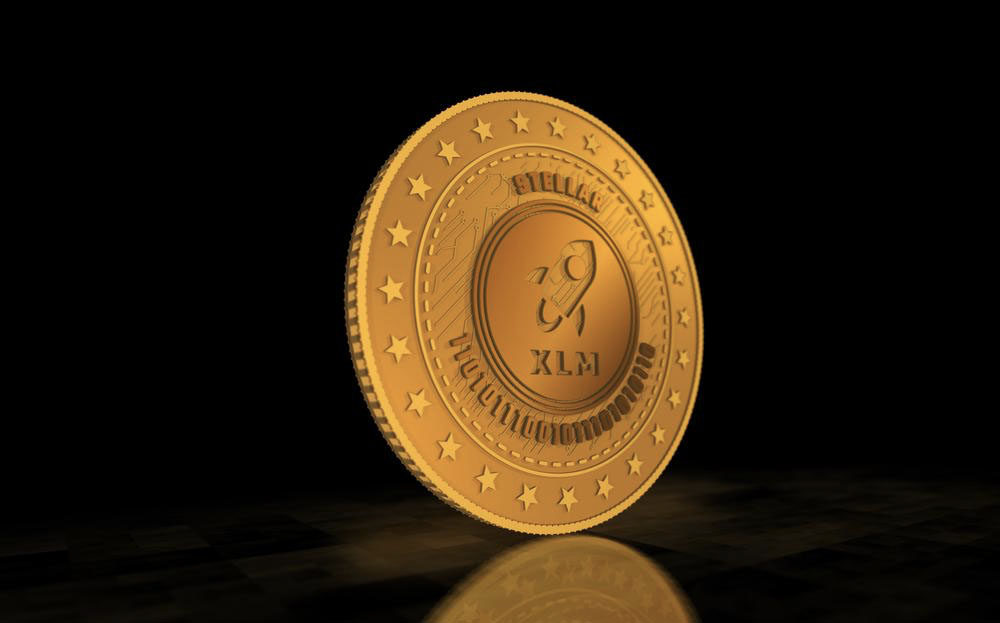 Stellar (XLM) Cryptocurrency Overview for 2022
Any experienced trader knows how important it is to have a diverse portfolio, but few know which cryptocurrencies to buy. Everyone knows about BTC, ETH, and USDT, but there are hundreds of other cryptocurrency options to choose from.
One of those lesser-known options is Stellar (XLM), and in this article, you're going to learn everything you need to understand how this cryptocurrency works and whether it is a good coin to invest in or not.
In 2022, Stellar has become an incredibly popular cryptocurrency among experienced traders who notice its growth potential. However, it is essential to understand its aspects and features to make a wise decision when investing in it.
What Is Stellar (XLM)
Stellar is a blockchain network that allows users to make decentralized payments through its native currency: Stellar Lumens. It is popular due to its low fees and how fast each payment is executed.
This platform was launched in 2014, and since then, it has become a solid and established network with several important partnerships and thousands of users.
The History of Stellar
Stellar was founded by Jed McCaleb and Joyce Kim, two business partners who already had some experience in the crypto world and decided to join and create this fantastic blockchain project. McCaleb had previously participated in the Ripple and Mt. Gox projects, but he decided to leave them due to several conflicts with his cofounders.
Moreover, the Stellar team is also responsible for the Stellar Development Foundation, which is meant to support all organizational and maintenance activities behind Stellar and its company.
How Does Stellar Work?
Stellar's blockchain works a bit differently than other platforms. It has a unique algorithm that keeps track of all transactions and the ownership of each account and token registered under the network. This is done through a ledger that's sure to store all information on the platform, including each user's current balance and pending operation.
The information is updated every five seconds and sent to the entire network. Moreover, all transactions need to be validated by the computers in the Stellar network before being executed. These computers are scattered all over the world, and anyone can create one by simply installing the Stellar software on their computers.
It is vital to set up this software, as it allows your transactions to be executed much faster. In addition, you only have to pay a 0.00001 XLM fee. Keep in mind that the fee may rise depending on the current network activity, but it is always going to be relatively cheap.
Stellar (XLM) Price Prediction
Before investing in a cryptocurrency, another critical aspect to keep in mind is how much it is expected to grow in the near future. Therefore, we analyzed several price predictions made by experts in the field and determined that in 2022 the average XLM rate might be around $0.21.
Moreover, it shows a significant price rise in 2023, in which it is expected to reach an average of $0.38.
Is Stellar Worth Buying?
Stellar isn't as popular as other cryptocurrencies, such as ETH and BTC, so many people don't consider it a serious investment option. However, its team has been working towards creating a cryptocurrency that can be used in the real world. It has been establishing partnerships and making its network grow as much as possible, so many users have started to notice the potential of XRP.
However, you should remember that stellar is a cryptocurrency, which makes it a volatile asset to invest in. Therefore, there's no guarantee of success or profit when investing in it. Moreover, many people have pointed out that Stellar works somewhat similarly to Ripple, but the latter is much more popular.
Still, no one can tell you whether you should invest in Stellar or not. The best advice we can give you is to do your own research and determine if Stellar is a good addition to your portfolio. Nonetheless, blockchain technology is always a good investment, and Stellar seems to continue to grow every day.
Stellar Forecast
Stellar's future is quite promising. Its team works very hard to develop its platform to create a developing economy for those who can't get access to bank loans or other similar services, which is why they don't charge a subscription for those who want to use the platform.
Moreover, it supports a distributed exchange mode that's meant to handle payments in several currencies at once. This allows traders to hold their assets in a determined currency and send payments in another currency. The platform automatically does the forex transaction for the other user to withdraw, just like any regular banking institution.
This is known as cross-border transfer, which helps traders connect several entities and wallets. Moreover, Stellar charges as little as possible to make its platform accessible to anyone who needs to use it. In addition, Stellar keeps upgrading its services and establishing partnerships that bring more value to its native currency, so most experts expect it to grow throughout the years.
Where to Buy Stellar (XLM)
Now that you know the overall features of Stellar and how it works, you're probably interested in learning how to get this interesting cryptocurrency. That's why we created the following list of the best exchanges and methods through which you can obtain Stellar.
Coinbase
Coinbase is a trading and investing platform that features several cryptocurrencies and other assets for users to buy and sell whenever they please. It is pretty easy to use for all types of traders, as its interface is pretty intuitive, and it features lower crypto prices if you use the Pro version.
Pros
It features a user-friendly interface
A Pro version is available
It has a large variety of assets
Cons
The customer service is rather poor
Many altcoins aren't available
How to Buy Stellar with Coinbase
Buying Stellar with Coinbase is pretty straightforward due to its simple interface that intuitively shows you all the options on the platform. All that you must do is follow these simple steps.
Step 1 – Set Up the Account
The first thing you must do is go to Coinbase's website and type in all your personal data into the registration form. However, please make sure to thoroughly read the terms and conditions before submitting it. Then, you must verify the account by sending your ID or passport and set up your chosen payment method to fund the account.
Step 2 – Start Operating
After registering, you may gain access to the live trading platform, in which you're going to see all assets available and how they're currently behaving. You can choose any of them to start trading with, including Stellar.
Step 3 – Buy Stellar
Finally, once click on Stellar, you're going to be taken to the payment section, in which you must select how much you want to buy and your preferred payment option. Then, the coins you bought are going to be stored in your digital wallet.
Kraken
Kraken is one of the oldest crypto trading platforms available. It was founded in 2014, and it allows traders to buy most types of cryptocurrencies through several payment methods. This platform became rather popular due to its large selection of coins and crypto assets, which includes Stellar.
Pros
It lacks non-instant trading fees
The platform has several trading options
It features a large asset selection
Cons
It doesn't provide educational materials
Traders must pay withdrawal fees
How to Buy Stellar with Kraken
If you want to enjoy Kraken's many benefits for trading crypto, you must learn how to properly buy Stellar with it. Therefore, we encourage you to follow these simple steps.
Step 1 – Sign Up
Firstly, you must go to Kraken's website and find the registration form, which must be filled with all your personal information, such as your name, email address, phone number, and location.
Then, you may receive a call from an account manager who is meant to verify your account and finish setting everything up.
Step 2 – Fund the Account
Afterward, you must choose your preferred payment method and fund your account with as much money as you want to invest. This money is going to be used to buy your crypto assets.
Step 3 – Buy Stellar
Finally, you are going to see a chart with all the available crypto assets. You must search for Stellar and click on it. The rest of this process is pretty intuitive, as you only need to select how much you want to buy and confirm the transaction.
Binance
Binance is the leading crypto exchange platform in the world. It was founded in Hong Kong, and it rapidly grew and became extremely popular. This platform features low fees and high liquidity, which are one of the two most important aspects that traders tend to search for when choosing a trading platform.
Pros
It has several trading options
There are many cryptocurrencies available
It doesn't demand a minimum deposit
Cons
The account verification process is slow
It isn't available in the US
How to Buy Stellar with Binance
Binance is relatively easy to use, which is why it has become the most popular crypto exchange platform. Therefore, all you have to do to buy Stellar with it is to follow these steps.
Step 1 – Create an Account
Creating an account in Binance is pretty easy and free. All you have to do is submit your name and email, and you may be free to buy Stellar with other cryptocurrencies. However, if you want to use fiat currencies, you must submit a legal document to verify your identity.
Step 2 – Buy Stellar
Then, you can go to the live trading section and select Stellar from all the other options available. Afterward, you must type in how much you want to buy and execute the purchase with your favorite payment method.
Step 3 – Store It
Although Binance offers many crypto-related services and you can keep your funds on the platform, this isn't recommendable. Binance isn't a crypto wallet, so your coins are going to be safer if they're stored somewhere else.
Bittrex
If you're searching for low fees and several trading options, Bittrex is probably the best exchange platform for you. It was founded in 2014, and it features hundreds of cryptocurrencies for users to choose from. Moreover, it works relatively efficiently, and users don't have to worry about their safety due to its strong protocols that keep all data safe from hackers.
Pros
It features low fees
Anyone in the world can use it
It features over 300 cryptocurrencies
Cons
The customer support is rather limited
Several users report bugs on the platform
How to Buy Stellar with Bittrex
Bittrex doesn't work exactly like the previously mentioned platforms, but it is still an excellent option for fast and cheap crypto trading.
Step 1 – Buy BTC or ETH
The first step is buying either BTC or ETH and storing them in your preferred digital wallet, as you're going to use these currencies to fund your account.
Step 2 – Open an Account
Then, you must open an account by filling out the registration survey on Bittrex's website. After that, you must link your digital wallet with your Bittrex account to make sure all transactions are done as quickly as possible.
Step 3 – Buy Stellar
Finally, you can select Stellar from all the other available cryptocurrencies and exchange your BTC or ETH for some XLM coins.
Buy Stellar with PayPal
Step 1 – Link Your PayPal Account with Your Bank Account
The first step for buying Stellar with PayPal is to link your account with your Bank Account, as this is going to prevent it from being deleted. All you have to do is type in your bank information and follow the instructions you may receive through email.
Step 2 – Go to Your Chosen Trading Platform
Then, you must go to a trading platform that accepts PayPal transactions, such as Binance. Afterward, you must go to the funding section, select PayPal as your payment method, and execute the transaction.
Step 3 – Buy Stellar
Finally, you can use your funds to buy Stellar by going to the platform's live trading section.
Buy Stellar with Credit Card
Step 1 – Link Your Credit Card to the Platform
Many people believe that giving your credit card information to trading platforms is a scam, but this couldn't be further away from the truth. In reality, this is the easiest way to buy cryptocurrencies, and the first step to doing it is linking the card to the platform.
Step 2 – Fund the Account
Then, you must select the amount you want to transfer to the account and confirm the transaction.
Step 3 – Buy Stellar
Finally, you must choose Stellar from the live trading section and choose how much you want to buy.
Buy Stellar with Debit Card
Step 1 – Link Your Debit Card to the Platform
In order to buy stellar with a debit card, you must follow the same steps as you did to buy with a credit card. Therefore, the first step is to link both accounts.
Step 2 – Fund the Account
Then, you can fund the account with the fiat currency you choose.
Step 3 -Buy Stellar
Afterward, all that's left to do is click on Stellar and select your chosen amount.
Buy Stellar with Bank Transfer
Step 1 – Create the Account
The first step to buying Stellar with a bank transfer is to open an account on your preferred trading platform and verify it.
Step 2 – Select Stellar
Then, you must choose Stellar as your option, select the amount you want to buy, and choose your payment method.
Step 3 – Confirm the Purchase
Finally, you have a limited amount of time to do the transfer and confirm the purchase.
FAQs
How Long Does Stellar Take to Transfer?
Around three and five seconds.
Why Is Stellar Non-profit?
It is non-profit because its founders wish to make financial markets available to anyone who may need them.
Is Stellar Anonymous?
Stellar has a certain anonymity level, but no more than any other cryptocurrency.
Is Stellar centralized?
This blockchain isn't centralized, as anyone can create a node on any computer.
Conclusion
Stellar is a great cryptocurrency that has been steadily growing throughout the years, and now you know everything you need to add it to your portfolio.
However, the best way to understand how Stellar works is by investing in it through any of the previously mentioned platforms.
BWCEvent aspires to share balanced and credible details on cryptocurrency, finance, trading, and stocks. Yet, we refrain from giving financial suggestions, urging users to engage in personal research and meticulous verification.