TD Ameritrade Review
---
A comprehensive overview – Most Updated 【2023】

4.6/5 Star Rating
TD Ameritrade is one of the best brokerage firms for investors throughout the United States. It offers competitive fees, great investor resources, and a wide range of account options. Therefore, this platform could be worth considering if you're hoping to invest in bonds, stocks, and others.
This review should help you understand the platform and how it works for clients. You're going to find out about the mobile app, the ThinkorSwim feature, and so much more.
What Is TD Ameritrade?
TD Ameritrade is the direct result of various acquisitions and mergers. It's based in Nebraska, and the current company includes past operations and subsidiaries. These consist of TD Waterhouse, Ameritrade, First Omaha Securities, and Scottrade. Every new acquisition has brought new features to help the business grow and expand to what it now is.
The most recent company to acquire it was Charles Schwab. Currently, there aren't any other changes expected for TD Ameritrade. However, it's always likely that new features are going to pop up and be available to clients.
Ultimately, TD Ameritrade provides virtually every investment option a person could want. These include preferred stocks, bonds, common stock, money market accounts, mutual funds, and ETFs (exchange-traded funds). It's even possible to open up a margin account.
In fact, it is quite similar to E-Trade because this discount broker offers branch offices throughout the country. Currently, it features investment consultants in over 100 different offices.
When you compare it to other discount brokers, you can see that TD Ameritrade uses the commission-free trade for ETFs, stocks, and online options. The brokerage firm also provides tax-loss harvesting and has four trading platforms that are tailored to experienced and beginner investors.
After taking TD Ameritrade for a ride, we have compiled a list of some of the best things about it. Learn more about the broker by continuing to read. That way, you can see if it's a good fit for your investment needs.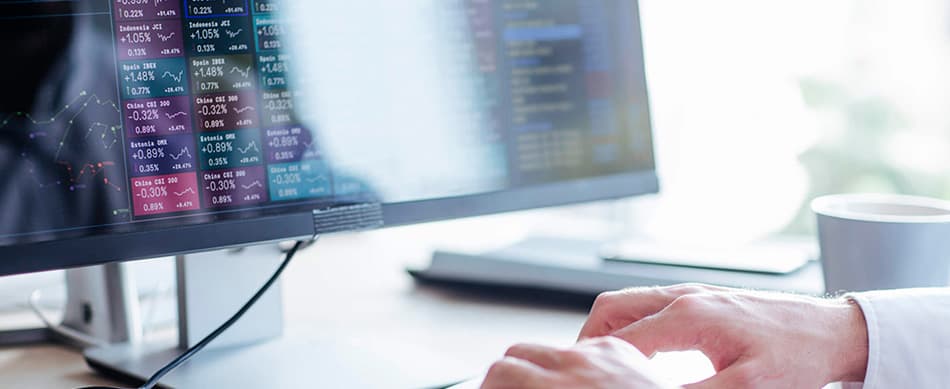 Features of TD Ameritrade
It's important to understand what TD Ameritrade offers. These are the current features provided by the brokerage:
No Minimum Deposits for Opening
One of the best advantages of using TD Ameritrade is that this company doesn't require a minimum investment for opening a new account. You can fund your account with amounts as low as $50 or $100 and get started with your investment instantly. This makes it so much easier for small and large investors because they can begin immediately. However, if you plan to trade on a margin or options, you are required to invest $2,000 initially.
Various Investment Options
With TD Ameritrade, you have almost every asset class available to invest in. There are various mutual funds available with over 13,000 fund offerings to pick from. These funds can then be used in a standard account or to help you start your IRA (individual retirement account). You could also put it into a 529 plan to help save for a child's college needs. Any of these accounts could be set up through TD Ameritrade.
Trading Tools
You're going to appreciate the Thinkorswim Trading Platform from TD Ameritrade. It's highly ranked by many companies. It gives you access to more advanced mobile trading options, so it is effortless to trade on-the-go. Plus, mobile applications are available for Apple Watch, tablets, and smartphones. We're going to discuss this more below.
Tax-Loss Harvesting
With tax-loss harvesting at TD Ameritrade, you can minimize your portfolio losses and find tax-efficient strategies.
Access to New Constructs
The clients of TD Ameritrade have always enjoyed access to trading and investing reports from various research teams. These include Research Team, Jaywalk Consensus, S&P Columns, Market Edge, and S&P Research. However, clients can now also view ratings and reports on over 10,000 investments because of 'New Constructs.' Some of the top elite institutions trust this research company and have for decades.
No Commissions
In the past, TD Ameritrade made its money on commissions, but that system has been done away with. Now, TD Ameritrade has joined several other brokerage firms and doesn't charge a commission fee for online options, stocks, and ETF trades.
Why TD Ameritrade?
When you compare TD Ameritrade to the competition, you find that it provides the best for both worlds. Because of the zero-commission trading with the extensive library of educational videos and articles, TD Ameritrade is ideal for the new investor. If you're creating your first brokerage account ever, you're going to find it easier to learn everything. Plus, it also offers the latest technology, such as with the Thinkorswim platform, to give experienced traders the tools they need to make labyrinthine trades or sell their livestock futures early in the morning.
TD Ameritrade offers trading for pros and rookies. You also have various account types and accessible customer service.
Top Reasons to Pick TD Ameritrade
There are multiple trading platforms and accounts to give everyone a choice. Companies can even use TD Ameritrade to set up employee SEP IRAs and 401(K) plans. Parents can open a 529 plan or a Coverdell ESA, and individuals can have standard brokerage accounts or Roth IRAs.
There are also multiple tradable asset choices. Here, the clients can trade ETFs, stocks (including OTCs), bonds, mutual funds, currencies, futures, and options.
You also get 24/7 customer service through email and phone. If you need help during regular business hours, live chat is available. There are also 275 physical locations open throughout the nation, and you can go in and seek the help you need from appropriate brokers.
How Does TD Ameritrade Work?
The primary outstanding features that TD Ameritrade offers are its various account offerings, educational resources, a wider range of investment options, and a diverse trading platform.
Investments and Accounts Offered
TD Ameritrade is a full-service brokerage, so it offers pretty much any account you prefer. It claims that the most common options for new accounts include:
Traditional IRA
Rollover IRA
Roth IRA
Individual
Trust
Joint Tenants with Rights of Survivorship (WROS)
UTMA and UGMA
Most TD Ameritrade accounts fall under such broad categories of retirement (tax-advantaged), standard (taxable), businesses, education savings (tax-advantaged), and trusts.
Once the account has been open and funded, you can invest in almost anything it offers, such as mutual funds, bonds, significant stock, and other markets. Typically, there's no minimum deposit to open an account at TD Ameritrade.
Major Investment Categories
The major investment categories available include:
Stocks – You can access major markets, including NASDAQ and NYSE. There are even OTC (pink-sheet) stocks. Though it's risky, penny stock trades are also available.
ETFs – It's possible to buy or sell exchange-traded funds just like your stocks with a TD Ameritrade account. Over 300 ETFs are commission-free, too.
Options – Options investing is often ideal for veteran traders. There are plenty of risks to options trading, and you've got to understand them before buying. However, it's possible to execute options trades fast and build multi-leg and complex options trades with the various TD Ameritrade platforms.
Mutual Funds – You can easily invest in the best mutual fund families with your account. TD Ameritrade even offers many mutual funds without any buying/selling fees.
Forex – Foreign exchange isn't only for exotic countries and vacations throughout the world. The TD Ameritrade brokerage supports 20 different currencies. These include the Euro, Swiss franc, British pound, Japanese yen, and others.
Futures – Like options, futures are most suitable for veterans within the investment world. If you can handle commodities, though, you can trade on contracts with very competitive pricing.
Managed Portfolios – It's possible to choose from a set of portfolios that is going to work similarly to the robo-advisor firms. If you want something more personal, a professional advisor can help you create a custom portfolio to meet your needs.
Others – Once the client opens an account, TD Ameritrade offers bonds, cash management, annuities, and CDs.
Education Resources
Ultimately, TD Ameritrade does a great job of educating its clients on how to use the platform and the markets. When you leverage the resources available, you can develop your investments and goals more appropriately.
Research Reports – TD Ameritrade offers news and research updatings from various sources, such as Barrons, Morningstar, S&P Global, MarketWatch, and more. You can always get the latest news on economic data, earnings reports, and current events right from your screen.
Learning Center – Thinkorswim might be too intimidating for some people. However, there are plenty of demos and how-to videos to help you learn about it. The Learning Center from TD Ameritrade is loaded with video demonstrations and how-to articles showing the signature trading platform, mobile app, and standard web platform.
In-depth Education Materials for Trading and Markets – Do you understand the difference between fundamental and technical analysis? Are you unsure of the right savings vehicle that meets your investment strategy? If you've got questions about investing and markets, and we are pretty sure you do, TD Ameritrade has the answers you seek. There's a whole curriculum about stock investing that's available for prospective and current clients. You've also got tailored education segments on college investing, tax preparation, and retirement planning.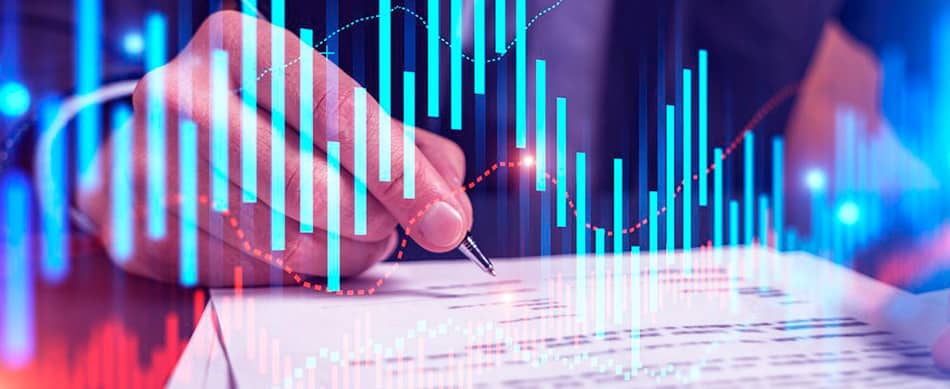 Platforms and Tools Available
Investors of TD Ameritrade gain free access to different trading platforms. It's possible to manage the account and enter trades through your desktop app, mobile app, or the web browser.
Web Trading Platform
This online trading system from TD Ameritrade is sufficient for passive investors. Log in and view the account, research your investments, and enter trades right from the website. It can handle the basics and is best for new investors and those without complex needs.
TD Ameritrade Thinkorswim
Thinkorswim is an award-winning platform and is ideal for more experienced and active traders. You're going to find it on par with what most professional traders use each day. It can support various charts, offers analytical resources, customizable views, and can execute trades with a few clicks inside the platform.
With 300 charting tools, you can simulate trades and their expected outcome. There are also risk and probability analyzers available to help.
Mobile Trading
Since most people use their mobile devices for everything, TD Ameritrade took that a step further. You can now trade on a smartphone or tablet. If you've got to step away from your computer, you can still get access to your investments.
TD Ameritrade App
The mobile app for TD Ameritrade is available for most smartphone operating systems and can support Apple Watch. Such a feature is perfect for on-the-go trading and helps you keep track of your account and investments. It works well for intermediates and beginners, but it can't support the more powerful trading tools.
There is, however, a mobile companion called Mobile Trader, which allows you to use Thinkorswim. That way, you've got the advanced trading features you want from your iOS or Android device.
This can be a little confusing to some. There are three different mobile apps for the clients. You have the standard app, the Mobile Trader, and a mobile version of Thinkorswim. We think the standard app is suitable for beginners, while Thinkorswim and Mobile Trader are ideal for advanced investors and day traders.
TD Ameritrade Fees
TD Ameritrade just recently joined the revolution to drop commissions to $0 from $6.95 on ETF trades and stock. Clients can open accounts now with no minimums and execute numerous trades each month without paying commissions. No commissions exist on options, bonds, and futures trading, but futures and options contracts come with fees.
Most mutual funds come with load charges and fees. Margin rates might be a bit higher than with the competitors, though you make up for that with great support and educational tools.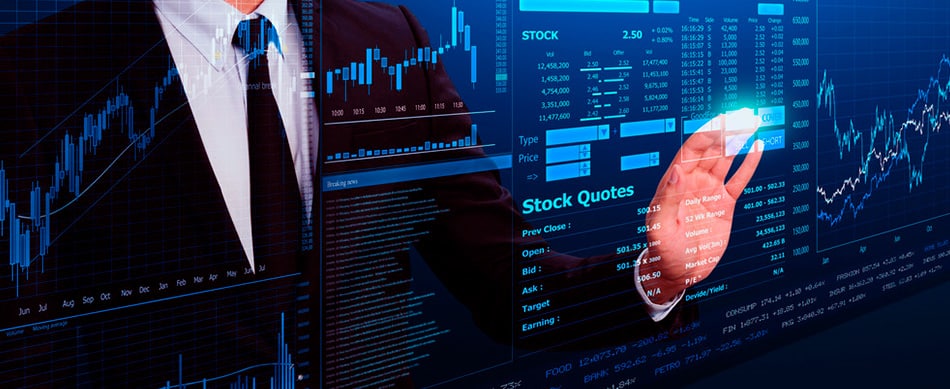 Customer Service
The customer service from TD Ameritrade is often well-rated by clients. You can request help by email or phone or by going to a physical branch. Apple users may also use iMessage from their iPhone.
Remember, TD Ameritrade is a large company, so most options are available 24/7. Live chat is offered during normal business hours, so that's another way to make contact and get help.
Ease of Use
TD Ameritrade offers a user-friendly platform to appease investors of all sizes and skill levels. From trade execution to account signup, the process is painless and smooth. You can open a new account in minutes, and there are various investment options available.
However, you do need some computer/internet knowledge to use the platforms. If you don't like to manage accounts digitally, you can call to place orders, but there's another fee involved for this convenience. Those who live in a metropolitan area may choose to go to a physical branch to make investments.
TD Ameritrade Login
Before you can log into your TD Ameritrade account, you have to create it. TD Ameritrade offers an easy and straightforward process for opening an account. However, when completing the online form, you might have to confirm your identity. This requires you to fax or mail the document and send in a copy of your ID card.
It's not known if each person's identity is proven. Therefore, it could take one to three business days before the account is open, and you can fund it and start trading.
Here is the walkthrough of opening your account with TD Ameritrade:
Choose your preferred account type and determine your trading and investment preferences.
Add your personal information, which includes residency, SSN, and employment status.
Review all of the information to make sure it's correct.
Read through and acknowledge that you've read the terms and conditions.
Confirm the application.
It takes about 20 minutes to complete the steps above. Then, expect to wait about three business days to get everything verified. If you mail in the information requested, it can take seven to 10 business days.
Once you've done all that, you must link a checking account to this account. That way, you can fund the investment purchases.
Security
When you go to log into your account, TD Ameritrade offers the two-step authentication option. You can choose to do that or be prompted with a rotating security question when entering your password. Alternatively, you may also register your devices as being 'familiar' and 'private' to bypass those requirements.
Once you log into your account with a new device for the first time, you've got to answer a security question. When it's been registered, you can choose the login preference you like most and use it each time to access the account.
TD Ameritrade Stocks
TD Ameritrade is one of the first brokers ever to offer commission-free stocks. You can now get access to your stocks from anywhere in the world without paying a fee. There are also 13,000 mutual funds and 2,300 ETFs. You've even got a special securities screener to help you categorize by regional exposure or sector, gross and net expense ratios, and other criteria. It's also possible to trade on the following exchanges:
Forex
Forex trading is easy with the Thinkorswim platform, and TD Ameritrade has over 20 currencies that you can mix and match. There are over 75 forex pairs available, including some of the rare pairs, such as USB/THB and ZAR/JPY. You aren't charged a commission on forex trades, and spreads could vary. It takes place 24 hours and every day but Sunday. All of the positions have to be liquidated at the end of the evening. You must have a margin account and have access to futures and options to trade these currencies.
Options
Clients of TD Ameritrade can trade options when they're granted access to a margin. Options traders primarily use Thinkorswim and have many tools available to use. These include probability analysis tools, options screeners, and multi-leg trades. Straddling and iron condor strategies can be thoroughly researched through the education center and then implemented on Thinkorswim. While the options are traded with the commission-free model, the contracts each carry a $0.65 fee.
Futures
Trading futures with TD Ameritrade requires you to have margin access. However, you're going to be impressed with the list of contracts that are tradable from this discount broker. Clients can ultimately trade futures on different interest rates, soft items like sugar and orange juice, or metals like silver and gold. There are nine categories listed with 70 contractors for various products that can be traded. It's also possible to trade those Bitcoin futures.
Options on futures and futures themselves have fees of $2.25 per contract, and there's another two-cent charge per contract from regulatory fees through AFA (National Future Association).
It's important to note that TD Ameritrade has a more expensive margin rate for people with balances less than $25,000. Therefore, derivatives trading might not be worth the hassle unless you've got a higher net worth. The good news is inaccessible asset classes are no longer a thing with TD Ameritrade. Even mom-and-pop or small-time investors can dabble in different trading types, making it worth the effort.
Calculator Features
With TD Ameritrade, you have access to various tools and resources. The Retirement Income Calculator is just one of them. Here, you can estimate how much you're going to need for retirement. This helps you stay on track with your savings plan and can ensure that you're investing correctly now.
There's also the RMD (Required Minimum Distribution) Calculator. With it, you can easily figure out the required minimum distribution for your traditional IRA so that you avoid costly mistakes and penalties. The required minimum distribution is the smallest amount of money the holder must withdraw annually when they reach the right age threshold.
TD Ameritrade FAQs
While we have covered just about everything there is to know about TD Ameritrade, there were a few common questions that must be answered. These topics really didn't fit into any of the sections, which is why we created this FAQ list.
Is TD Ameritrade Regulated?
Yes, TD Ameritrade is regulated by various agencies. These include the:
SEC (Securities and Exchange Commission)
CFTC (Commodity Futures Trading Commission)
FINRA (Financial Industry Regulatory Authority)
HKSFC (Hong Kong Securities and Futures Commission)
MAS (Monetary Authority of Singapore)
Is It Safe to Use TD Ameritrade?
We believe that TD Ameritrade is safe to use. To get to that point, we focused on how you're protected if things go wrong and the broker's background. TD Ameritrade operates many legal entities, but the customers are covered through SIPC, which is the US investor protection scheme. This protects you against the loss of securities and cash if the broker goes bankrupt. The limit of protection is $500000, including a $250,000 limit in cash.
On top of that, TD Ameritrade offers an additional insurance policy for those assets not covered by SIPC. This includes total coverage of $152 million ($2 million cash) for each client. However, there is a cap of $500 million for all the clients.
SIPC doesn't protect every investment. In general, it covers stocks, notes, bonds, mutual funds, and other investment shares and registered securities. It doesn't cover things like unregistered limited partnerships, unregistered investment contracts, currency, fixed annuity contracts, gold/silver interest, commodity options, or commodity futures contracts.
What Are Some Tips to Help Improve Investments with TD Ameritrade?
Consider working with a financial advisor to build an investment plan that works for you. They can also manage it all through the TD Ameritrade website.
It's easy to become obsessed with return potentials for your portfolio, but don't forget about capital gains tax. The government's going to take its part, and you must be prepared for that. You can figure out how much capital gains tax by using the calculator on the TD Ameritrade website/app.
How Does TD Ameritrade Make Money from/for You?
While we've discussed the general fees, the broker can also make money on the interest on cash. This is the difference between what you're paid on idle cash and what it earns on cash balances. There's also the payment for order flow, which accepts payments from market makers when they direct customer equity/options to those venues. In a sense, TD Ameritrade makes money when you trade a certain stock.
What Are the Benefits of Using TD Ameritrade?
We like that there's a virtual trading simulator where you can make 'fake' trades to test the system. You also have access to a large resource library, where you can find plenty of information.
Final Thoughts:
Is TD Ameritrade Right for You?
TD Ameritrade is a full-service and competitive brokerage. It offers reasonable fees, great trading platforms, extensive resources, and much more. Though it has had a few issues in the past, it's well-respected by its clients. The company is always adding new tools and features, so you should definitely compare it with other brokerages and give it a try.
Risk Disclaimer
BWCEvent aspires to share balanced and credible details on cryptocurrency, finance, trading, and stocks. Yet, we refrain from giving financial suggestions, urging users to engage in personal research and meticulous verification.