Is Solana (SOL) a Good Investment?
---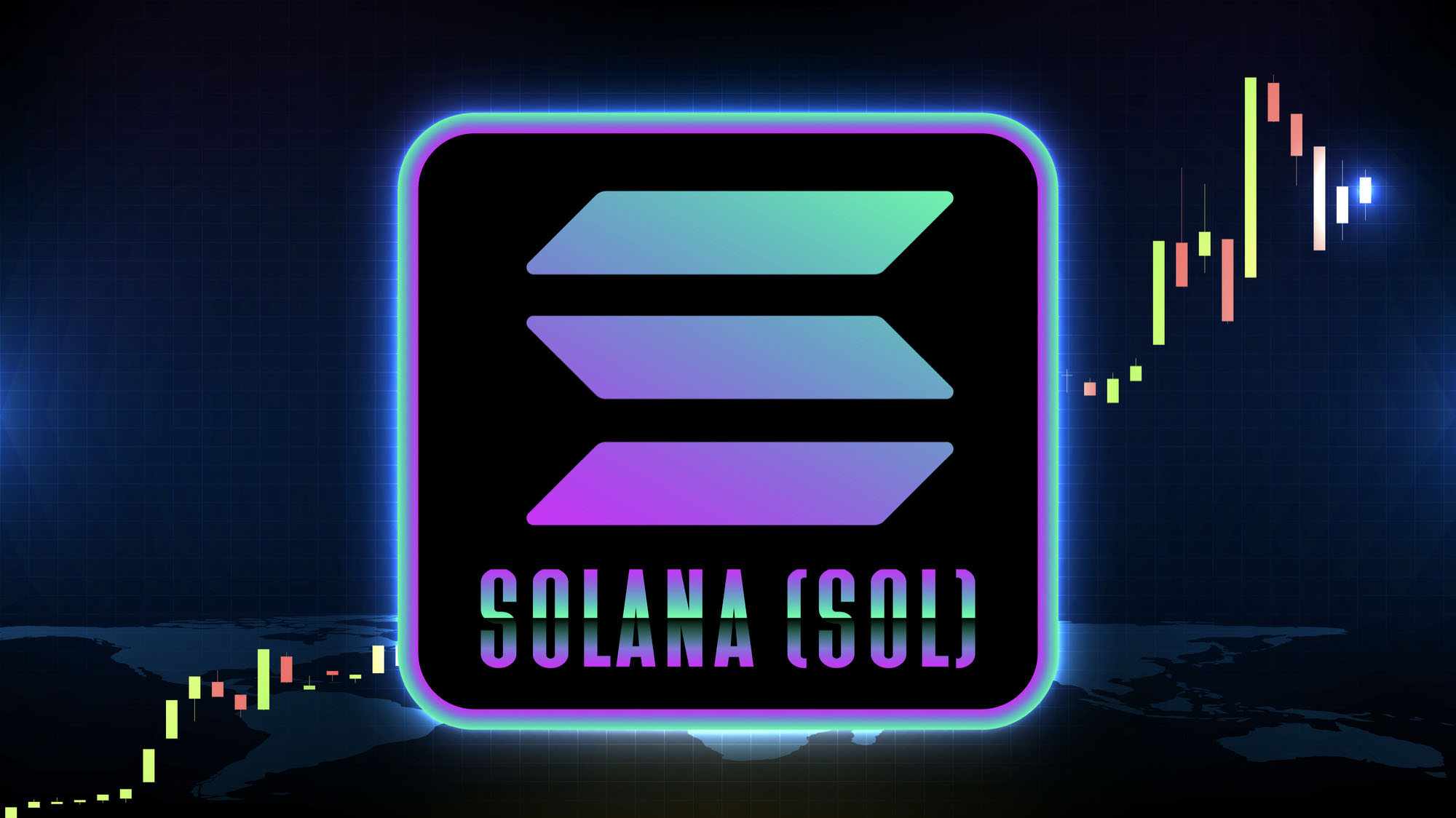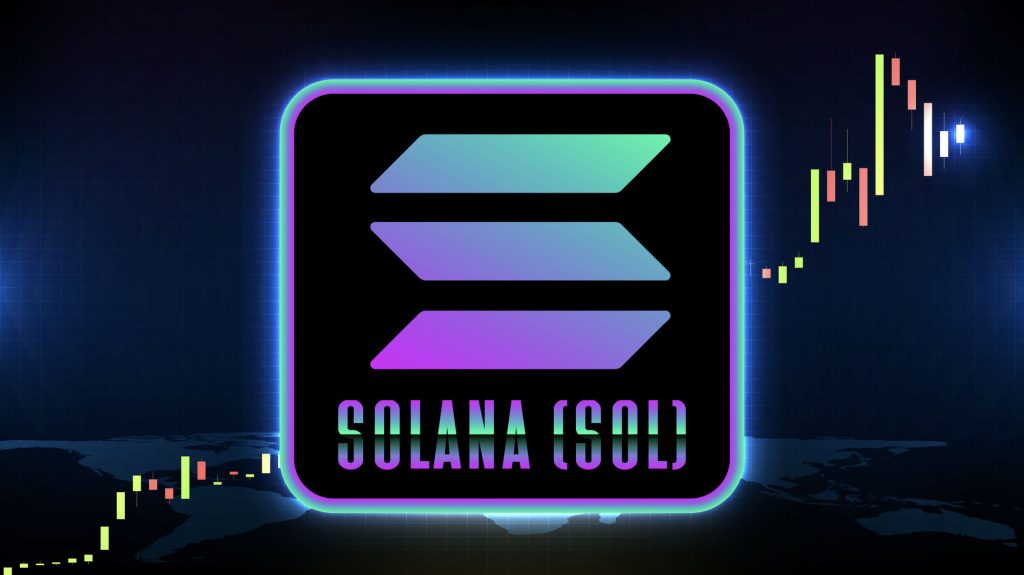 Solana (SOL) Cryptocurrency Overview for 2022
Decentralized finance is a very hot topic within the crypto industry. Most DeFi infrastructure uses the Ethereum network, which is the most robust and largest blockchain out there. Smart contracts power DeFi so that exchanges, insurance, and financial derivatives can be processed directly on the decentralized network.
There's a huge demand for Ethereum's network, so transaction costs skyrocketed. That makes it harder for retail investors to use DeFi because transactions might cost more than $100 during peak times. However, Solana hopes to solve those scalability issues.
Like Ethereum, SOL utilizes smart contracts for dApps (decentralized applications). However, its unique parameters provide cheaper transactions and increase the network's speed. Let's learn if SOL is a good investment!
What Is Solana (SOL)?
Solana is a cryptocurrency for smart contracts that uses proof-of-history and proof-of-stake to secure the blockchain. Ethereum uses the proof-of-work version, which is why it costs so much. It's important to understand those consensus models to determine the differences between the crypto, which you learn about later.
The History of Solana (SOL)
The Solana cryptocurrency was just launched in 2021, but its foundation has been very busy working on it since 2017. Greg Fitzgerald and Anatoly Yakovenko started the Solana Foundation after leaving Qualcomm in 2017. They have Sam Bankman-Fried as a vocal supporter, and he is the CEO for FTX Exchange and a centi-billionaire.
It's reported that Sam bought a position in Solana for just $3, holding his investment through the current run-up for price.
At Solana's peak, it traded for $250 and is down significantly from its all-time high.
Still, the token only started trading in 2020 and was at $0.75. Throughout that year, it doubled in price. Then, it gained mainstream attention in 2021 to rise quickly to the 10th biggest cryptocurrency through market capitalization with a valuation of $30 billion.
How Does Solana (SOL) Work?
Proof-of-work utilizes computational power to help secure the blockchain transactions. Dogecoin, Bitcoin, and Litecoin use it, but Ethereum is trying to upgrade to the proof-of-stake model.
Overall, Proof-of-stake utilizes validators that hold a financial stake in the crypto to verify all blockchain transactions. Anyone could be a validator if they've got enough cryptocurrency to stake. That staked crypto is then used to keep everyone in check. If they try entering fraudulent transactions, the staked cryptocurrency assets are then seized as a punishment.
You've also got proof-of-history, which adds a time record to the blockchain. Transactions are now verifiable based on when they get sent because of the delay function. Unlike the other two options, there's a clear sequence of payments based on when the transaction was sent.
Solana differentiates itself by introducing architectural design choices and new infrastructure. The architectural designs offer quicker transaction times, and the infrastructure helps developers write and launch customizable applications in various programming languages.
In a sense, Solana is one of several projects that wants to develop an ecosystem of crypto-powered services and products. Others like it include Binance Smart Chain, Avalanche, Ethereum, and Cardano.
Solana (SOL) Price Prediction
Since its launch in 2020, SOL struggled to pick up momentum, moving sideways for about 10 months before gaining speed at the end of February 2021. Between February and July of that year, the token battled dropping values, but it started rising in August 2021, doing so quickly with a surge of 407.1 percent.
It had an all-time high in November 2021 and hit $258.93. That bullish trend was in line with various other cryptos. However, that trend has reversed, with the token price going down 65 percent in March 2022.
Overall, it's set to continue rising steadily, but there could be dropping values throughout the coming years.
Is Solana Worth Buying?
The biggest coin news for Solana came when the platform announced a leadership change in April 2022. This council started work in 2020 to advance the public's outlook on adopting decentralized technologies.
Solana launched Solana Pay in March 2022, which is a build your online store application on the blockchain. People can create storefronts and accept low-fee payments globally and into their wallets without requiring a credit/debit card.
Since the launch, more than 600 merchants engaged with Solana Pay, and others incorporated this ecosystem into their particular payment flows, encouraging a space for new investors to join on this blockchain.
The price for Solana has been driven up recently because of Elon Musk's bid to purchase Twitter. The announcement promoted Sam Bankman-Fried to suggest that Twitter move onto the chain.
Recent partnerships suggest that Musk might do so, which boosted the price for Solana. However, this blockchain is more prone to having network outages. During March/April of 2022, it had nine of them, and seven were considered major.
This is a huge red flag for investors because the entire network is unusable during those times. Yes, the network is in beta mode, but no one wants their money locked up for large periods of time, especially when it loses value.
Naturally, Solana faced criticism because of this. Most people don't trust the Solana Foundation and worry that it might face DDoS attacks.
The general consensus is that Solana isn't worth buying currently until it fixes its issues.
Solana Forecast
Despite the bearish token price action, most experts claim that it's an awesome investment. Based on past performance, the token could be trading at $211.1 for 2023 and jump to about $687 by 2027.
Other investment professionals support the positive price prediction, though they claim it might happen at a slower pace. Regardless, Solana is expected to be at about $305 by the end of 2028 and up to $421 by 2030.
Where to Buy Solana (SOL)
You're probably very excited about Solana right now. It's definitely a rising star in the crypto world, and you want to be involved before it skyrockets to higher realms. Therefore, it's important to buy SOL tokens, but where do you go to do that?
The top four exchanges are shown below. You learn about the advantages and drawbacks and can get step-by-step instructions on setting up accounts and buying Solana.
Coinbase
Coinbase is an investing and trading platform for cryptocurrency, where users can buy, exchange, or sell more than 100 cryptos. It's a large company that has 89 million users.
Beginners are likely to prefer the original platform because it's easier to buy and sell. However, advanced users might like Coinbase Pro for additional order types and features.
It was founded in 2012 and was designed to send/receive Bitcoin, though it's grown exponentially. Since it's decentralized, there are no main headquarters.
Pros
Lower pricing options through Coinbase Pro
Potential to earn cryptocurrency
Support for many cryptocurrencies
Easy to use for beginners
Cons
Customer service issues
Potential for high transaction fees
How to Buy Solana with Coinbase
It's time to learn how to sign up for Coinbase and buy Solana from this platform:
Step 1: Create an Account
Download the official Coinbase app and sign up. You require a valid ID and may have to provide proof of address to make transactions, so have them ready. It could take a few days based on where you live.
Step 2: Add Your Payment Method
Tap the payment box to connect your preferred payment method. Use a wire transfer, bank debit card, or credit card.
Step 3: Start a Trade
Press the arrows button and choose "buy" from the options. Use the search bar to find Solana, then tap it to open the purchase screen.
Step 4: Finalize the Purchase
Use the provided number pad to add how much of your local currency you want to spend on Solara. It automatically converts to the Solana amount.
Tap the "preview buy" button when you're ready to see the details of the purchase. Confirm it, and you've just purchased Solana!
Kraken
Kraken was founded in San Fransisco in 2011 and has offices throughout the world. This crypto exchange supports many countries, including the US. Plus, institutional and individual investors may benefit from the trading platform.
Beginners fare better on the main platform, but advanced enthusiasts might like to try Kraken Pro for the advanced futures and margin options. Both types of people earn rewards for coin staking.
Pros
Over 120 coins supported
High liquidity exchange
Simple-to-use interface
Cons
Losses from hacks possible
Higher fees if not using Kraken Pro
How to Buy Solana with Kraken
Since Kraken is a top-rated exchange, many people want to use it to buy Solana. Here are the steps to take:
Step 1: Create an Account
Sign up for your Kraken account by entering your username, password, and email address.
Step 2: Verification
You must give your name, country, birth date, and phone number before you can buy SOL with crypto. However, if you prefer to use currency, you must provide additional documents, such as a passport, government-issued ID, and more.
Step 3: Add Funds/Payment Method
Kraken supports various payment methods and funding options. Select the right one based on the drop-down menu provided. This is automatically created based on your country of origin.
Step 4: Purchase SOL
When you've added a payment method, you can purchase as much SOL as you want. Store it on the Kraken website or move it to a crypto wallet.
Uphold
Uphold was founded in 2015 and is an established exchange that serves 184 countries. It provides a unique experience that sets it apart from the competition. While you can buy crypto, it also offers precious metals and other equities. You may even trade across the currencies without having to convert the assets to cash later.
Overall, Uphold supports about 100 cryptos and has 1.7 million users.
Pros
No trading, withdrawal, or deposit fees
Offers educational content
Cross-asset trading available
Various cryptocurrencies to consider
Cons
Lackluster mobile app
No lending or staking program
How to Buy Solana with Uphold
Uphold claims that you don't need an account to start buying SOL and other cryptos. However, it recommends setting things up first to make the process smoother.
Step 1: Create an Account
Visit the website and tap the "sign up" button.
Enter your personal information.
Tap on the link in your email messages and create your password.
Step 2: Choose Funding Source
Select the funding source you prefer, such as banks, crypto wallets, and credit cards.
Step 3: Buy SOL
Add the amount of money you want to spend on Solena and let the app calculate it all for you. Tap the "buy" button, and watch while you get SOL for yourself!
Binance
Binance is actually the largest crypto trading platform available. It includes many features and trading options, though some people claim it isn't very user-friendly. Still, you have access to options and futures and can use the learning platform.
It was founded by Changpeng Zhao in 2017. This software developer wanted a decentralized exchange in China. However, it recently moved because the Chinese government is regulating the crypto market more than ever.
Pros
Wide selection of order types and trading options
Low fees compared to other exchanges
Over 65 cryptos available
Cons
Potential regulatory trouble
No digital wallet on-site
How to Buy Solana with Binance
Step 1: Create an Account
You can register for an account on the app or website. Input basic personal details about yourself. Check your email account to get the verification link, tap that, and verify your information.
Step 2: Verification
You must provide documentation to prove who you are, such as a passport or government-issued ID with a photo. There could be other requests based on your country of residence.
Step 3: Choose Method of Payment
Tap on the "buy crypto" link at the top left of the website to show available payment methods in your country. Options include credit/debit, bank transfer, third-party payments, and P2P payments.
Step 4: Confirm and Store
Confirm the order at the current market price. You've got a minute to do so, so consider clicking "refresh" to ensure that you know how much you're spending.
Then, store it in a personal and separate crypto wallet or keep it on the Binance website.
Buy Solana with PayPal
You can't purchase SOL with PayPal directly, but here are the steps to take:
Step 1: Create a Wallet Account
You need a crypto wallet to buy SOL with PayPal. It often requires verification, just as the exchange does.
Step 2: Buy Bitcoin with Your Wallet
Go through the steps within your wallet to buy bitcoin, and transfer it to the exchange you like, such as Binance.
Step 3: Convert Bitcoin to Solana
Choose BTC/SOL in the buy/trade area of your preferred exchange. Enter the amount of Bitcoins you have, which automatically calculates the SOL you can get.
Buy Solana with Credit Card
Step 1: Go to Exchange
Visit the exchange website you prefer and sign in.
Step 2: Buy
Visit the "buy crypto" area of the website. Enter how much you want to spend in your currency, and the site should automatically convert that into Solana. Make sure you choose the SOL option in the "receive" area. Some sites even allow you to do a recurring buy.
Tap the "buy" button, and your account should show all the new SOL tokens you bought!
Buy Solana with Debit Card
The process of buying SOL with a debit card is the same as for a credit card, so see above!
Buy Solana with Bank Transfer
Step 1: Choose Bank Account
When you're on the buy page of your exchange, select "bank transfer" and choose your financial institution from the drop-down menu.
Step 2: Get Verified
Banking institutions often offer automatic verification, but that might not be possible. Follow the verification process as shown on the site.
Step 3: Buy Solana
Once the account is verified, add the amount of Solana you want (or the amount of your currency to spend), and press the "buy" button.
FAQs
Does Solana Have a Future?
Most crypto experts agree that the SOL token has a good future from now until 2030. However, predictions could be wrong, and cryptocurrency, in general, is highly volatile. Therefore, it's best to do more extensive research and never invest more than you can safely lose.
How Does a Solana Transaction Work?
Solana requires nodes to vote on the blocks and ensure transaction legitimacy before they can be a part of the chain. The nodes send votes to a leader, who is responsible for tallying them all and signing off on that block.
Is Ethereum or Solana Better?
It's hard to determine whether Solana or Ethereum is better because it primarily depends on your goals. Do you want a blockchain that's highly secure with higher costs, or are you focused on cost-effectiveness and speed? If you want the most secure blockchain, Ethereum is the best choice because it's more mature and has been optimized. However, those who care about fast transactions might like Solana better. It's a newer crypto, so it's still in beta mode. Still, it has much potential.
What's the Benefit of Using Solana?
Solana processes about 50,000 transactions each second and has lower fees (usually under a penny per transaction). In fact, it's achieved higher levels of scalability because it uses the proof-of-history model and has had many other breakthrough innovations.
Still, it has a high gas fee, though that issue should disappear soon when the Bitgert BRC20 blockchain arrives.
Conclusion
Is Solana a good investment? It very well could be, though crypto is volatile and comes with a high risk of investment. Therefore, use caution at all times.
BWCEvent aspires to share balanced and credible details on cryptocurrency, finance, trading, and stocks. Yet, we refrain from giving financial suggestions, urging users to engage in personal research and meticulous verification.