Is SafeMoon (SFM) a Good Investment?
---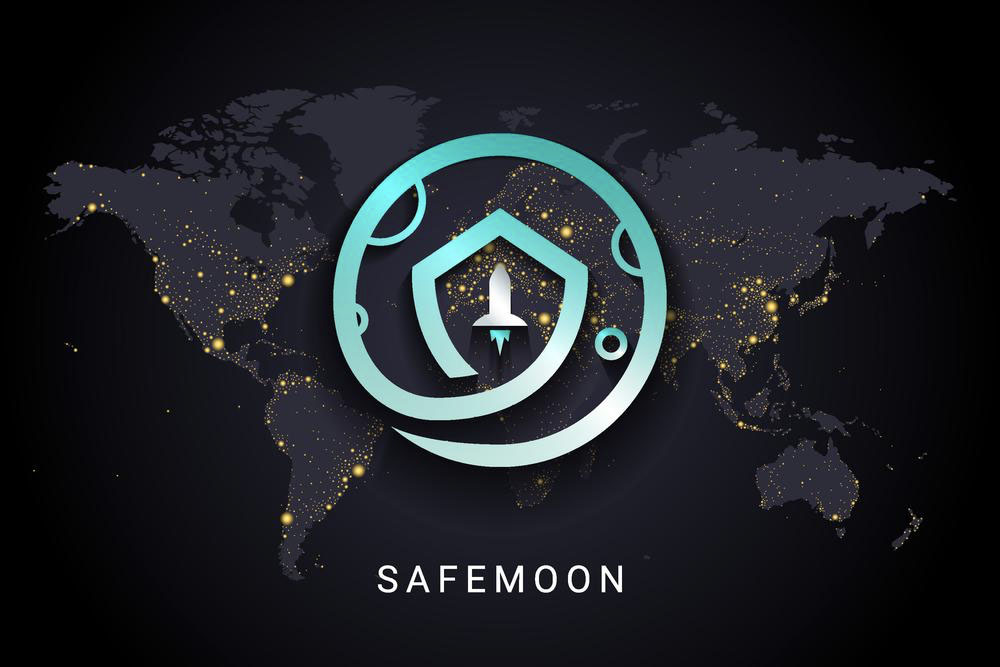 SafeMoon (SFM) Cryptocurrency Overview for 2022
With so many cryptocurrencies on the market, there is often the thought of which ones are worth investing in, and which ones should just be ignored. This consideration becomes even more complicated as new ones continue to emerge.
Of course, the big names, such as Bitcoin and Ethereum have proven that cryptocurrencies can certainly be a good investment.
Well, today is about exploring Safemoon, which is one of the relatively newer entrants to the market, having emerged in 2021. By the time you're finished, you should know all you need to about the currency, including the feasibility of its investment potential.
SafeMoon Cryptocurrency Overview For 2022
Since its launch in 2021, Safemoon has garnered meme coin status, partially because of the hype that has been generated around it by some very well-recognized public figures. Some of these names include Jake Paul, Logan Paul, Afrojack, and Lil' Yachty.
At the time of writing, Safemoon has seen an all-time high, which is a thing of the past. As far as 2022 is concerned, the potential of its value to improve continues to hang in the balance. A part of this comes from the fact that there seems to be no real utility for the coin.
Nevertheless, those who invested in Safemoon at launch would certainly have made a profit by now, even though the coin no longer stands at its all-time high. It's good to remember that Safemoon is still in its early stages, so its potential remains to be seen.
What is SafeMoon
Safemoon is an altcoin that was launched to satisfy ambitions surrounding decentralized finance. As you'd expect, it sits on blockchain technology. Of course, it's certainly not the first DeFi token. However, its point of differentiation comes from the fact that sellers are charged a 10% fee, half of which is redistributed to holders.
By doing this, Safemoon manages to discourage selling, while encouraging buying and holding. The Safemoon team chose to do this because they recognized that investors tend to prematurely sell their cryptocurrency, contributing to the level of volatility that already existed.
The History of SafeMoon
As indicated before, Safemoon was launched in March 2021. It bore the slogan "safely to the moon." This was a derivative of the "to the moon," which means "to quickly rise in price." Of course, this is a reference to the kind of behavior that was intended at launch.
Between mid-March and late April 2021, Safemoon saw a 23.225% value appreciation, which came after celebrity endorsements and a lot of social media photos. It was at this early stage that questions around its real-world applications came to the fore.
By May, a presentation to The Gambia was announced with the intention of technology provision for innovation and learning. Safemoon wallet would be released in September and October on the Google Play Store and Apple App Store, respectively.
In December, Safemoon V2, an updated version of the initial save moon contract was released.
How Does SafeMoon Work?
Like any other digital currency, Safemoon exists exclusively online, and its creators hope for it to become a medium of exchange. Typical blockchain distributed ledger technology sits behind it, which in this case is the Binance Smart Chain blockchain.
Again, the use of the 10% selling fee is meant to encourage holding. Additionally, the developers manually reduce the number of tokens in circulation, increasing the price because of reduced supply.
SafeMoon Price Prediction
Price predictions defer, based on where they're coming from. While some analysts project a negative outlook, others believe things are going to look up for Safemoon.
For example, Wallet Investor's prediction sees Safemoon falling to $0.00012 by 2023, becoming effectively worthless later in the year.
Price Prediction expects $0.001 by 2022's end, with a move up to $0.004 in 2025.
Finally, DigitalCoin expects Safemoon to rise to $0.001 by 2022's end, moving up to $0.0016 in 2025.
Is SafeMoon worth Buying?
The current lack of utility makes it very difficult to recommend purchasing Safemoon to anyone. As is the case with other cryptocurrencies, it's a pretty high-risk and long-term investment, so if you are going to purchase it, the best advice is to do so with money you can afford.
One of the biggest problems with Safemoon is even if you are willing to absorb the 10% fee, it may become progressively more impossible to sell in the future. Opt for an investment that allows you to exit your position easily when you have decided that you want to sell.
SafeMoon Forecast 
The Safemoon forecast is not a positive-looking one unless some major changes are made. First, there is not much, if anything to differentiate Safemoon from a Ponzi scheme, especially since its only utility seems to be to make money.
Additionally, unless all the vulnerabilities from the HashEx audit in 2021 are remediated, the incentive to investors may become non-existent. Some of these vulnerabilities are:
Temporary blocking of token transfers
Potential for setting transfer commission to 100%
Potential for a rug pull
potential for rendering the token smart contract completely inoperable
Effectively, since the safe mode smart contract owner is an external account, and there's a market value of $20 million, should that owner's address become compromised, then you could see a $20 million rug pull at any time.
Apart from the audit, Safemoon has announced Operation Phoenix and Swap and Evolve. These are two initiatives with no ETA that the team has announced, which could theoretically provide a bit more stability and confidence in the investment. Unfortunately, the ambiguity surrounding the projects and when they are intended for is a deterrent.
Where to Buy SafeMoon
If you've become comfortable using Coinbase, unfortunately, you are not going to be able to purchase Safemoon through that medium. Instead, your options consist of PancakeSwap, BitMart, Gate.io, and WhiteBit. Of these, PancakeSwap is certainly the most popular, but they are all covered below to help you decide.

PancakeSwap
PancakeSwap, launched in 2020, uses the Binance Smart Chain and is a decentralized exchange. It's automated, thanks to its implementation of permissionless liquidity pools. Since it allows the exchange of various token types, it implicitly provides exchange pool liquidity.
Pros
The platform offers support for several different tokens
Just by using PancakeSwap, users can win various non-fungible tokens (NFTs)
Users are generously rewarded, thanks to the addition of liquidity to the exchange
Compared to a lot of other exchanges, the fees PancakeSwap offers are quite reasonable
Cons
Beginners may have a difficult time getting into the PancakeSwap platform, as it's not the most intuitive
There is no native PancakeSwap wallet, and the BSC process can be on the complex side
How to Buy SafeMoon with PancakeSwap
Here's a quick look at how to use PancakeSwap to purchase Safemoon.
Download Trust Wallet
Download Trust Wallet on your smartphone, create a new wallet, and ensure to save the recovery phrase you were provided with.
Buy Binance Coin
Since you can't purchase Safemoon directly with cash, you are using Binance as an intermediary. Using the Smart Chain option on Binance, you can open it within Trust Wallet. Use it to purchase Binance Coin (BNB).
Visit the PancakeSwap Exchange
From within Trust Wallet, select the "DApps" from the bottom menu. Select PancakeSwap from the list that appears, which takes you to the exchange page. Here, you can trade one crypto for another.
Trade Your Binance Coin for Safemoon
Simply enter the amount of Binance coin you want to trade, select Safemoon as the coin you want to receive, and click on "swap."
BitMart
With over 5.5 million users globally, it's hard to deny BitMart's place as one of the top trading platforms on the market. It has integrations across 123 platforms and currently operates in 180 punchers.
There's a reason why it's listed here as one of the best options for Safemoon, especially since using it is quite straightforward.
Pros
The user interface is incredibly friendly, making it accessible to newer users
While the trading fee is not the cheapest, it still manages to be quite reasonable
There is support for a variety of cryptocurrencies, some of which are more obscure
if you're US-based, BitMart is regulated to function there
Cons
A few relatively common cryptocurrencies are still missing from the platform
How to Buy SafeMoon with BitMart
Here's how you use BitMart to purchase your SafeMoon.
Create Your BitMart Account
You can get the BitMart app for Android and iOS. Once you download it, create your account using your phone number or email address, and verify your identity by providing a government-issued ID.
Fund the Account
Once you click on the "buy and sell" option in the upper-left-hand corner, you are redirected to where you can buy cryptocurrencies and fund your account. Fiat currencies, such as the US dollar, pound, yen, and even the Indian rupee can be used.
Buy USDT
Purchasing a tether coin is your best bet since its value is tied to the US dollar on a one-to-one basis. Since it's a stablecoin, it's the best way to preserve your Fiat currency's value as you go through the process.
Trade USDT for Safemoon
The final step is to go to the market section of the main screen and use the search tab to find Safemoon. When you find it, you're going to see the "Safemoon/USDT" option, which allows you to select the amount of Safemoon you want to purchase. With that, you simply execute the order.
Gate.io
Gat.io is another pretty outstanding trading platform that you can use for your Safemoon purchases. It's well-regarded, supporting some of the more popular cryptocurrencies, while still having a few of the obscure ones present. There are over 800 different currencies present, with over 1,000 trading pairs.
It's not just a cryptocurrency platform either, as futures, options, derivatives, and ETF investment functionality is available.
Pros
Wide global reach with up operations in over 400 markets and over 800 currencies
Broad functionality, allowing users to take advantage of investment opportunities beyond cryptocurrency
24/7 customer support is available
Respectable effort put into the exchange's security
Cons
Not the easiest platform for new traders to get into
The exchange is unregulated
How to Buy SafeMoon with Gate.io
Here's a quick look at how you can use Gate.io to achieve your Safemoon trading needs.
Create an Account
Gate.io has a streamlined registration process, only requiring a couple of pieces of basic information before doing an almost instantaneous verification.
Fund Your Account
You can use your Fiat currency to fund view your Gate.io account. As is the case with a couple of the other options presented, you cannot purchase Safemoon directly. Instead, you're going to need to purchase a mainstream currency, such as BTC or USDT.
Trade for Safemoon
With your intermediary coin purchase complete, select the trading area from the main screen, after which you can search for Safemoon to trade your existing coin holdings.
WhiteBit
The appeal of WhiteBit is its universal cryptocurrency trading potential. Additionally, it improves on the typical simple trading functionality by allowing you to take advantage of margin or spot options.
It doesn't necessarily have the same kind of variety as some of its contemporaries, and even Fiat currencies are only limited to four options.
Pros
The platform happens to be incredibly beginner-friendly
No additional fees or charges beyond 0.1% commission paid on any trade amount.
Great learning tool as it provides FAQ on crypto trading basics and even a demo token for training and education purposes
Payment options are varied, including bank cards, transfers, and e-wallets
Cons
No specific features to appeal to more advanced traders
Support is only available through email or the website.
How to Buy SafeMoon with WhiteBit
Here's how you go about buying Safemoon with WhiteBit.
Create Your Account
Create your WhiteBit account, which only requires some basic information, followed by a KYC protocol for verification.
Deposit USDT into Your WhiteBit Account
USDT is used for Safemoon purchases, so you need to acquire some before carrying on your trades. Unfortunately, you can't purchase USDT directly from WhiteBit, so you must use Binance, Coinbase, or the like, to purchase and transfer it to your wallet. From there, you can use your WhiteBit wallet for your Safemoon purchases.
Purchase Safemoon using the SFM/USDT Trading Pair
From the WhiteBit page, you can see the different trading pairs listed. There's also a search bar present. Search for an "SFM/USDT" listing, select it, put in the amount you'd like to trade, and then execute the transaction.

Buy SafeMoon with PayPal
This process requires the use of the BitMart exchange.
Create an Account or Sign in
Create a BitMart account as directed above or you can sign in if you already have one.
Go to the Buy/Sell Area and Buy USDT
The general process is to click on "Buy/Sell" from the main area, select the coin you want to purchase (USDT), choose your Fiat currency, and select "buy." Here, you're going to notice that PayPal is one of the options listed. Simply click on PayPal, authenticate to your account, and click on "buy."
Proceed to Trade as Directed Above
Perform the same swap operation as directed in the BitMart section above to exchange your USDT for Safemoon.
Buy SafeMoon with Credit Card
This process requires the use of the BitMart exchange.
Create an Account or Sign in
Create a BitMart account as directed above or you can sign in if you already have one.
Go to the Buy/Sell Area and Buy USDT
Click on "Buy/Sell" from the main area and select USDT as the coin you want to purchase Here, you're going to notice that Visa and MasterCard are listed. Simply click on your card provider, verify your card details, and click on "buy."
Proceed to Trade as Directed Above
Perform the same swap operation as directed in the BitMart section above to exchange your USDT for Safemoon.
Buy SafeMoon with Debit Card
This process requires the use of the BitMart exchange.
Create an Account or Sign in
Create a BitMart account as directed above or you can sign in if you already have one.
Go to the Buy/Sell Area and Buy USDT
Click on "Buy/Sell" from the main area and select USDT as the coin you want to purchase Here, you're going to notice that Visa and MasterCard are listed. Simply click on your card provider, verify your card details, and click on "buy."
Proceed to Trade as Directed Above
Perform the same swap operation as directed in the BitMart section above to exchange your USDT for Safemoon.
FAQs
What Was Safemoon's Starting Price?
Upon launch, Safemoon's price was $0.000000001.
How Safe is Buying Safemoon?
From a cybersecurity perspective, it's no riskier than any other cryptocurrency. Simply use a regulated exchange for added protection. However, from a feasibility perspective, it has no utility and is susceptible to a rug pull.
What Future Plans Are There for Safemoon?
The Safemoon team has announced Operation Phoenix and Swap and Evolve. However, both are ambiguous and have no set release date
Are Safemoon Tokens Limited?
Yes. Additionally, considering the developers burn tokens at times, its limited supply is likely to reduce.
Conclusion
Safemoon is new to the market and initially saw a surge in popularity thanks to celebrity endorsements. Its main criticism is the extent to which it feels like a Ponzi scheme since there seems to be no utility beyond making money.
Nevertheless, some price projections are positive, but these cannot be used as an accurate measure of the coin's future. It's certainly not as safe an investment as other options out there, nor is it as solid.
You're better off purchasing a more established alternative, or at least one with a defined purpose.
BWCEvent aspires to share balanced and credible details on cryptocurrency, finance, trading, and stocks. Yet, we refrain from giving financial suggestions, urging users to engage in personal research and meticulous verification.