How to Buy Ethereum (ETH)
---
Ethereum is an infamous token. The coin which kickstarted in 2015 has grown tremendously over the years. As the #1 altcoin, it has received wide sentiments. Crypto investors—newbies and experts—know one or two things about this cryptocurrency. It's either the massive price increment of the token, its usage as gas or mint fee, or the crazy gas fee. Some of this knowledge has influenced people's investment decisions in Ethereum. Certain people are eager to invest in Ethereum because of its use cases, others are wary of its exorbitant gas fee which may pose a problem. Whatever you've heard about Ethereum may be true or just mere speculations. Hence, it is advisable to have an understanding of the coin before making any investment decision.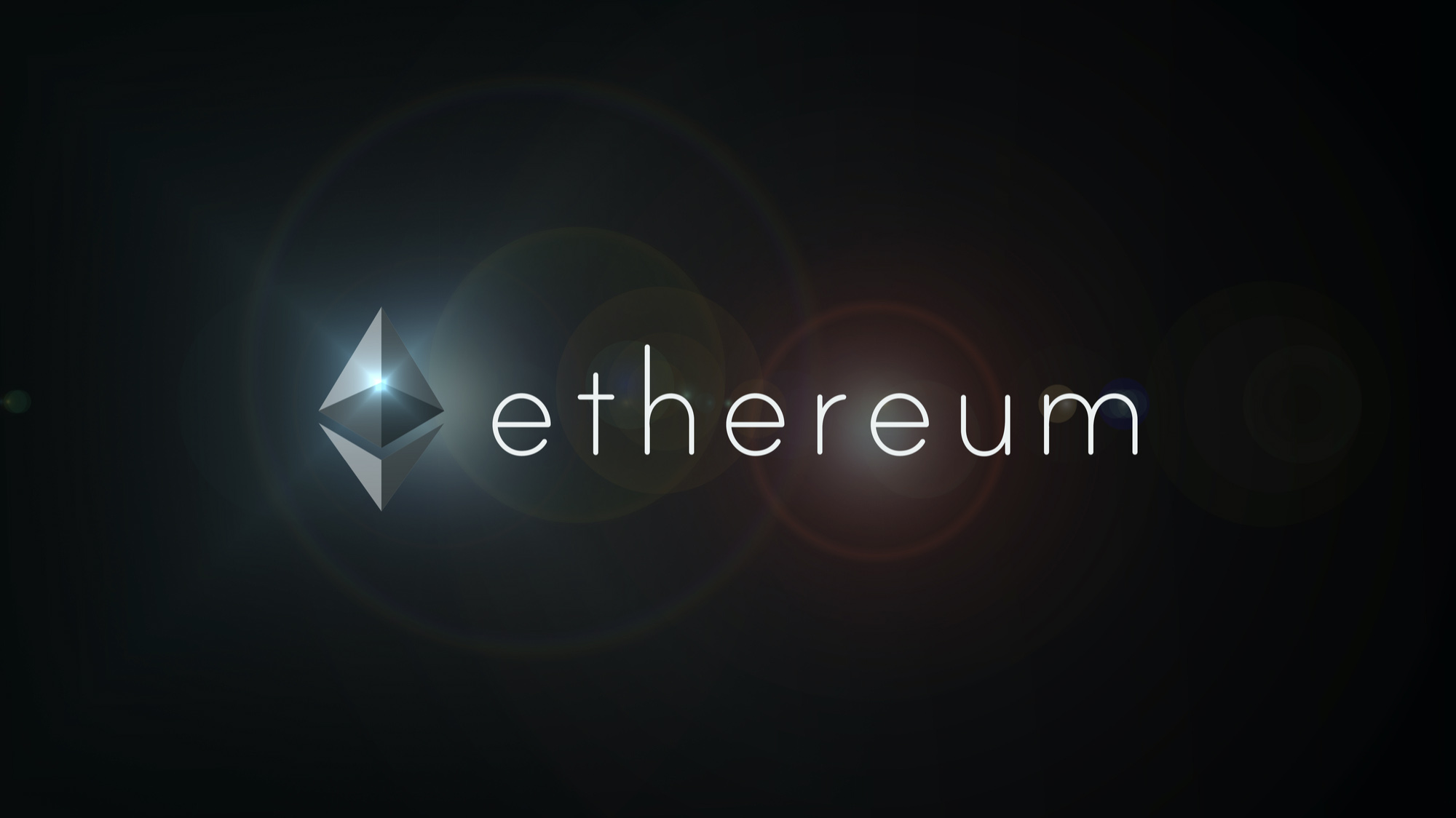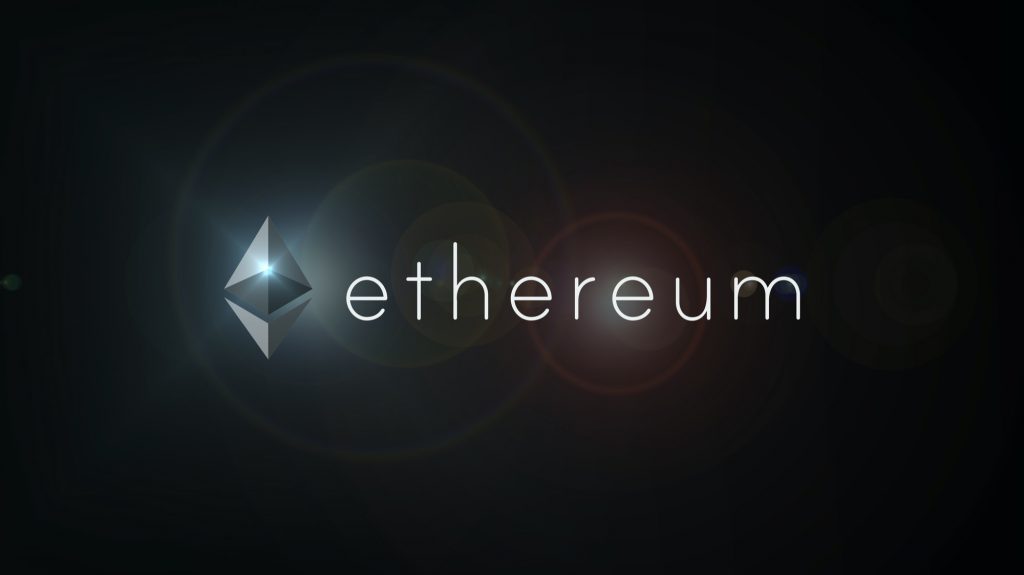 This article would walk you through the basics of Ethereum and also show you how to Buy Ethereum.
Let's start with;
Ethereum is open-source software that utilizes blockchain technology to trade safely without a smart contract. Ethereum is the second biggest coin in the crypto ecosystem. It is also renowned for being the most widely used coin. Due to this fact, many fear that it will overtake Bitcoin in price. While you may be familiar with Ethereum due to its wide usage, do you know what Ethereum is all about?
As an open-source blockchain, it will be safe to think of Ethereum like a smartphone. Like how mobile developers can build apps on Smartphones, that is how blockchain developers can build DApps on the Ethereum blockchain. Ethereum is geared towards the idea of smart contracts. Smart contracts are algorithms that perform set tasks when conditions are met. Smart contracts are preferred over the traditional apps for no human errors, speed, and lower fees. Products built on Ethereum can serve different use cases. Developers could build new crypto tokens, build DApps, and create NFTs on the Ethereum blockchain.
Ethereum was created to tackle the grey areas of Bitcoin. The co-founder, Vitalik Buterin, got interested in Blockchain technology at the early age of 17. He envisioned a platform that allowed more financial utility than Bitcoin. So, he released a white paper describing Ethereum using scriptic language. He wanted something more than just trading cryptocurrencies. Fast forward to 2014, he and other co-founders sold Ether—Ethereum token—during a crowdfunding campaign. He raised about $18million, which was used as a seed fund. In 2015, Ethereum was released.
Not long after, Ether worth $50million was anonymously stolen from the Blockchain. Many questions were posed about the security of the Blockchain. These issues spurred division amongst the community and led to splitting the Blockchain into Ethereum(ETH) and Ethereum Classic(ETC).
In 2017, there were crazy spikes in the price of Ethereum Currency. The token price increased by 13,000%. This massive price move attracted tons of investors. In the same vein, it made conservative investors take precautions.
Ethereum is less than a decade, so it can still be considered high growth. Considering that it is less monopolistic than Bitcoin, it is expected to explore more utilities and applications. The platform is expected to be superior to Bitcoin as it has seen significant infrastructural improvement.
At the moment of writing, Ethereum is valued at $2,695.31. This price value is obtained according to information in coinmarketcap.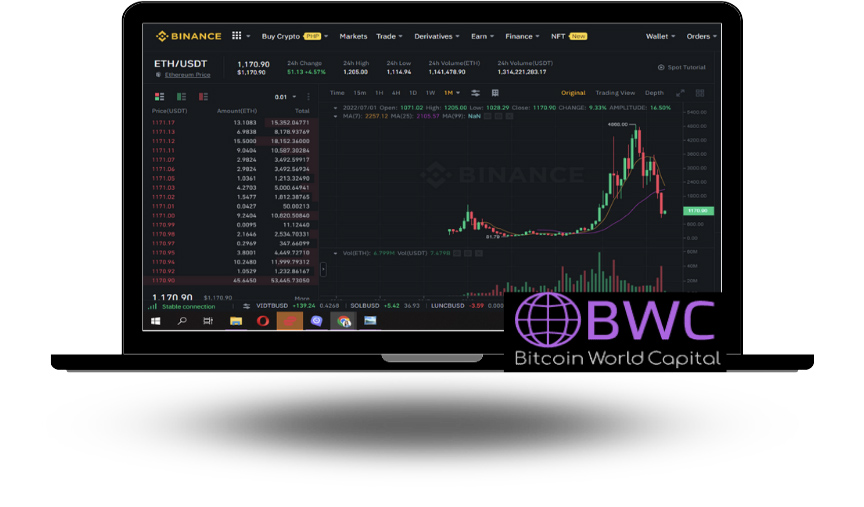 Ethereum Token, Ether(ETH), has grown massively since its creation in 2015. With an all-time low of $0.3111, it peaked at $4800. Currently, Ethereum has ranged from around $2600 – $2800. Experts believe that it can still do 400% this year because of its average annual ROI of 300%. Ethereum is also expected to do over 700,000% over its lifetime.
Quick Guide to Buying Ethereum
Buying Ethereum is simple. First, you need to find a broker. When picking any broker, ensure that your preferred broker has access to Ethereum on the Blockchain. We'll be listing some recommended places where you can purchase Ethereum. Before that, let's work you through the steps on purchasing Ethereum on eToro.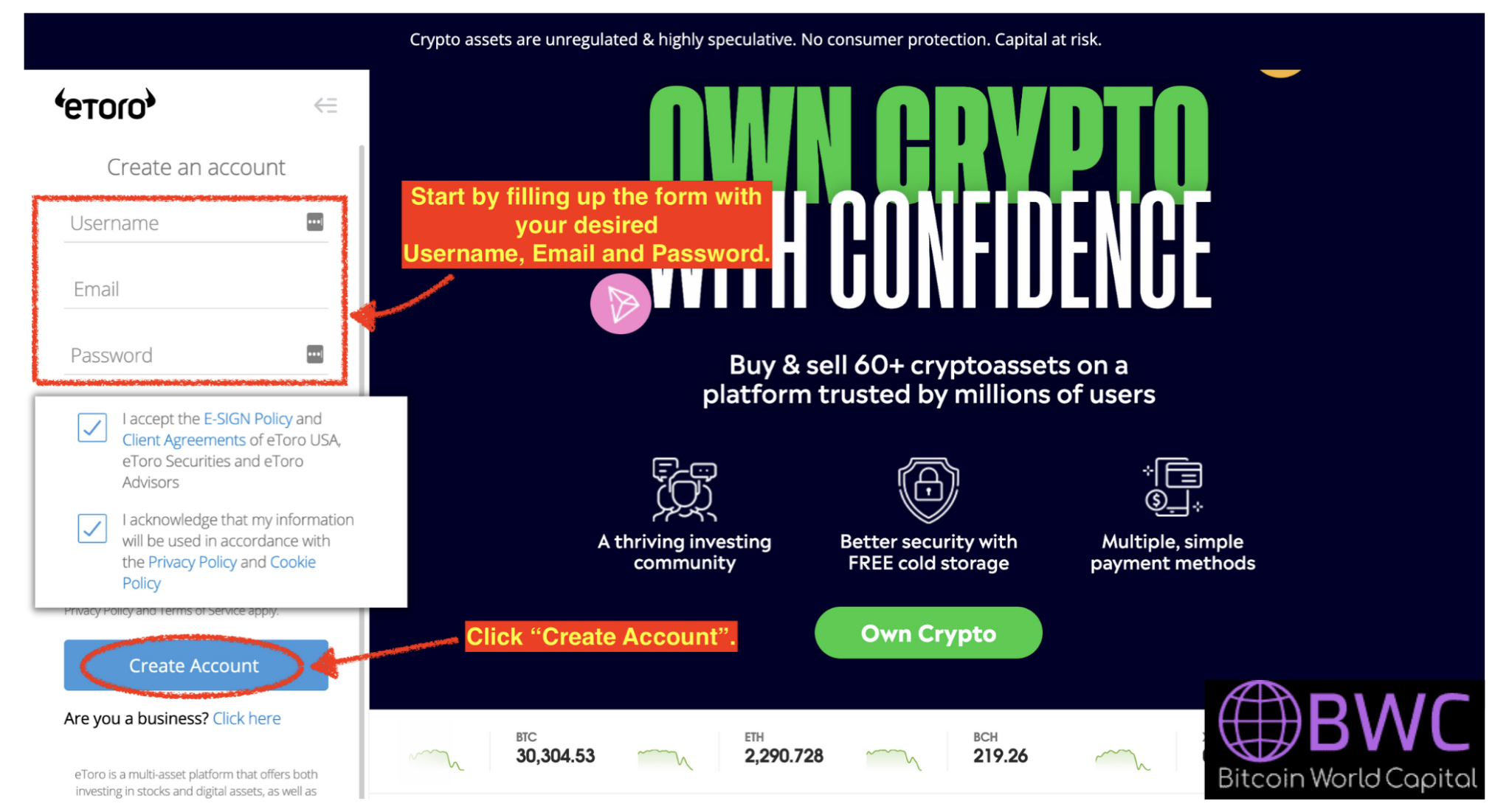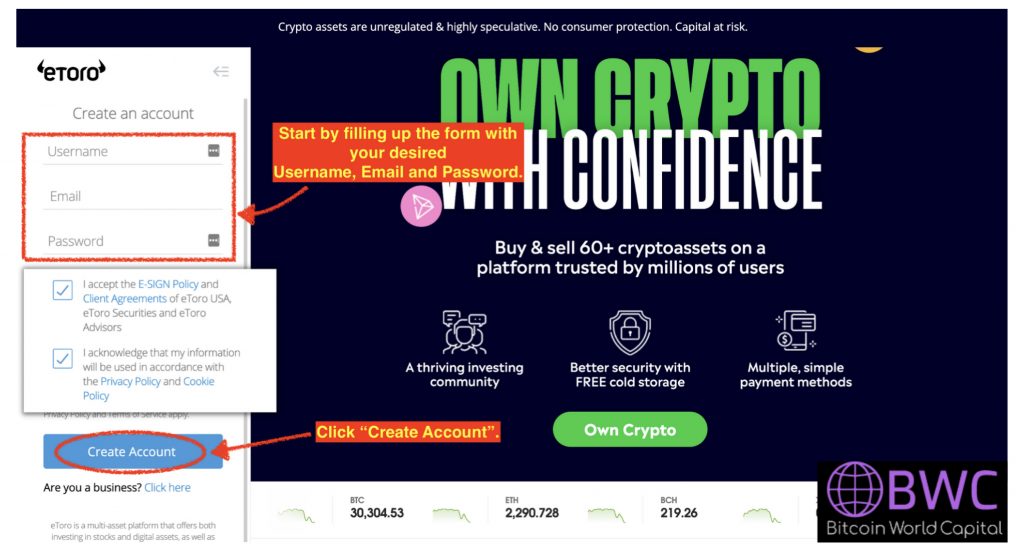 First, you'll need to visit the eToro website. Open the website, then click on the "Join Now" button. Then, you create a trading account. To register, you'll be asked to input your details such as:
Full Name
Date of Birth
Address
Nationality
Contact details… and finally
Username and Password


To access all the features on eToro, you'll need to verify your account with a valid government ID(Passport or Drivers license). eToro requests put this step in other to comply with government regulations. Users will also need to verify their addresses. To do this, eToro requests the provision of either a utility bill or a bank statement. Once you have successfully uploaded the required documents, you'll be verified instantly.
To buy Ethereum, you have to deposit money into your eToro account. The minimum amount is $50 for US residents, while other countries may require $200. You can deposit cash with any; Debit or Credit Card, Paypal, Bank transfers, Skrill or Neteller. Fortunately, eToro doesn't charge users on deposit transactions. After funding your eToro account, you now purchase Ethereum.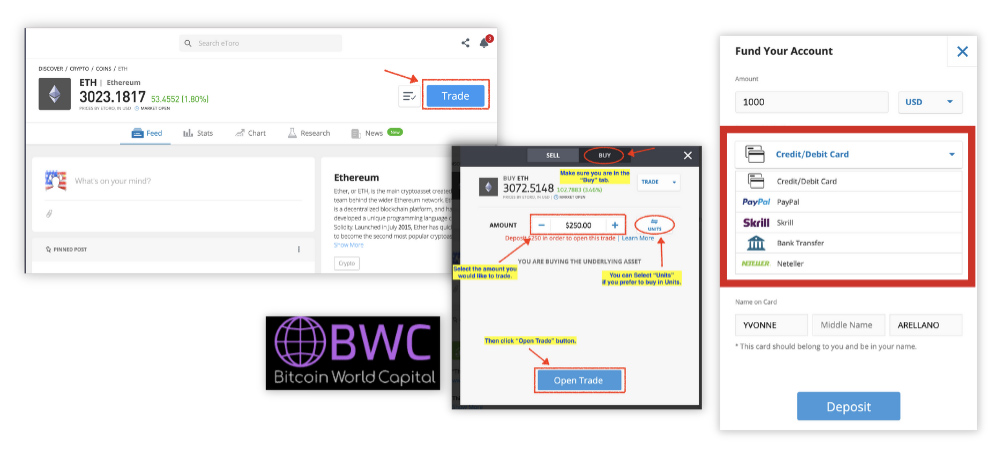 For those intending to invest in Ethereum for a long time, secure storage for your tokens would be a top priority. Generally, many crypto exchanges and platforms create a wallet (hot wallet) for their users. These wallets are good for short term trades but not the best option for hodling your Ethereum tokens. These hot wallets are susceptible to hacks and scams due to the exposure of the internet. A safer alternative is the hardware wallet. Hardware wallets store your information more safely. Since they are not connected to the internet, there is little to no fear of hacks. If you need to send or withdraw your Ethereum, you'll need to manually connect the hardware wallet to the internet. Ledger Nano S and Nano X are common hardware wallets. These wallets sell at a price range of $50 to $200.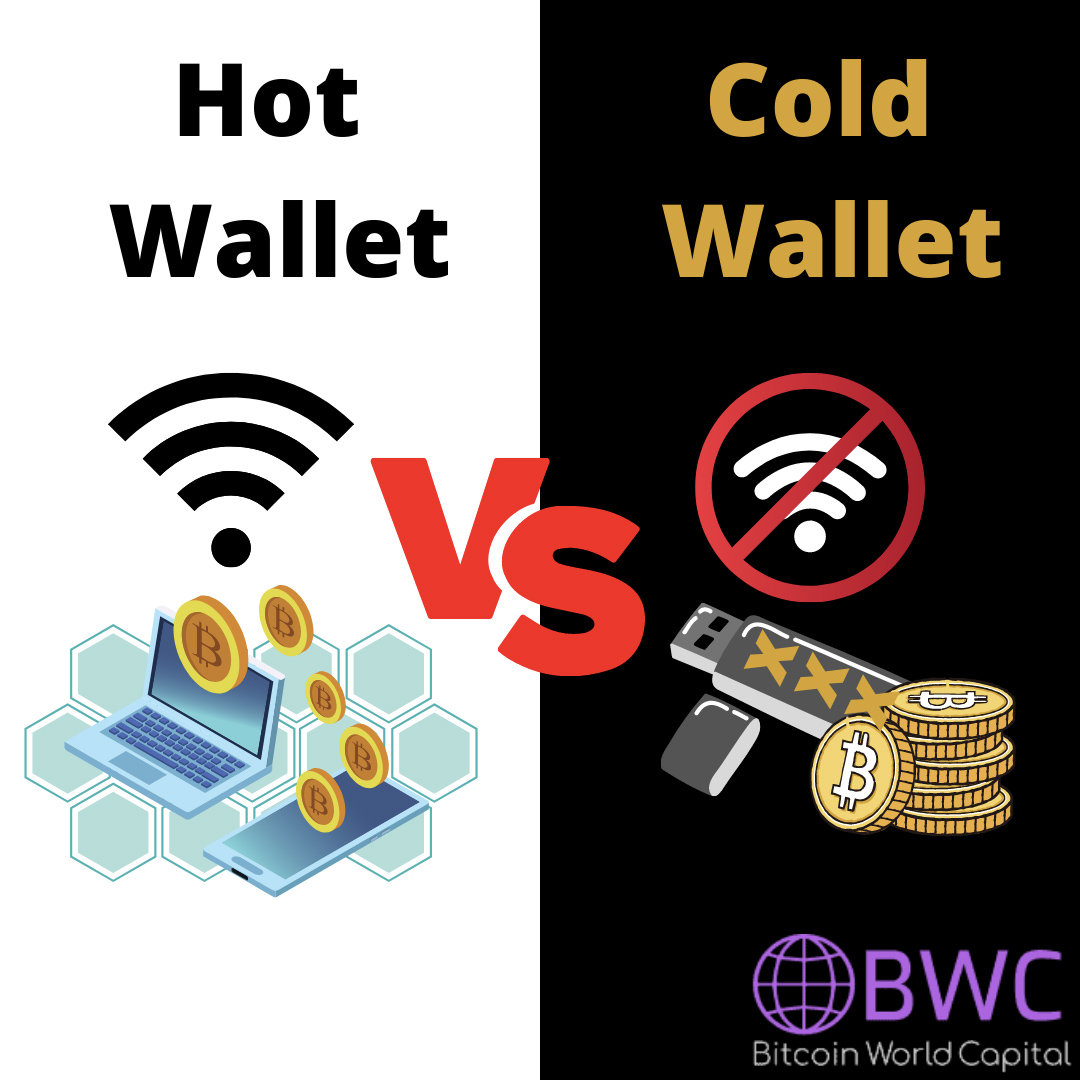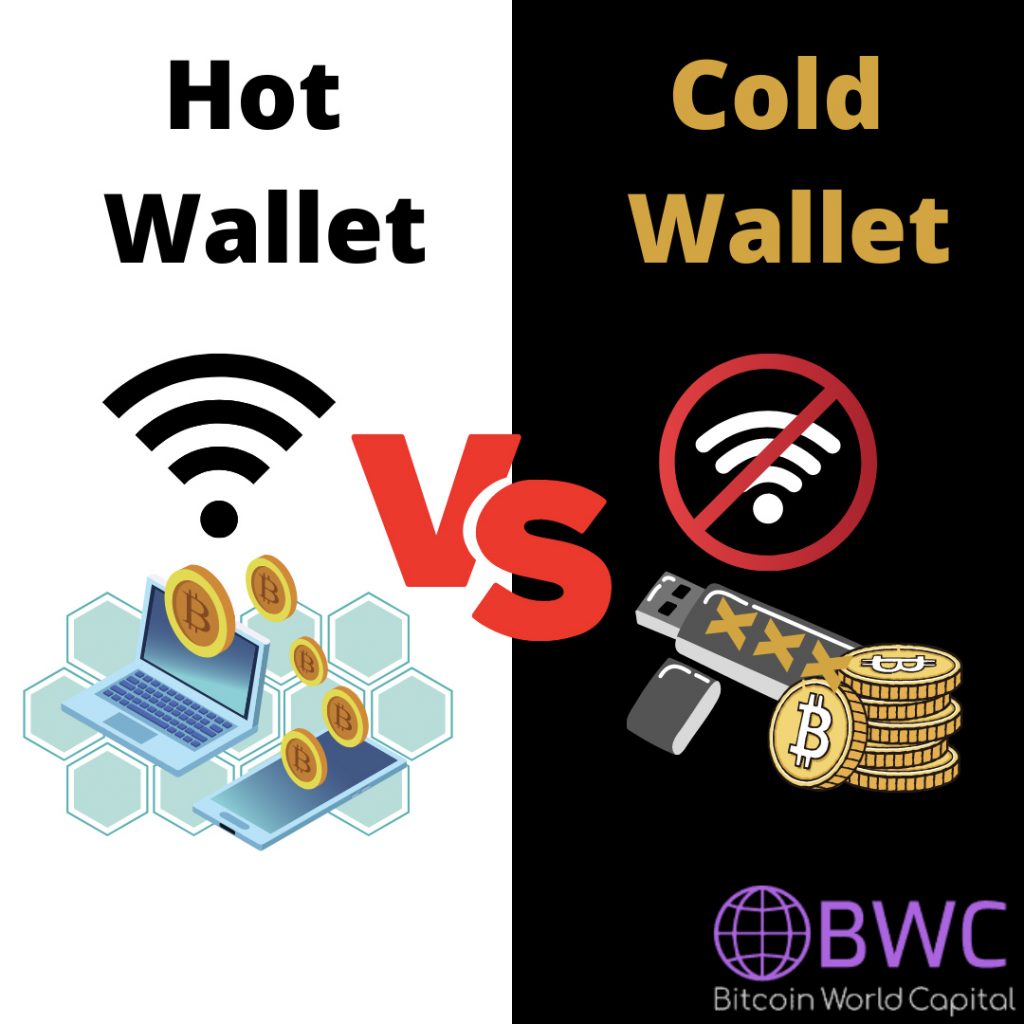 Best Places to Buy Ethereum in 2022
Established in 2007, eToro has become a trusted broker for all assets. The platform has over 13 million active users. The platform has gained massive credibility due to alignment with appropriate regulatory bodies. eToro is associated with the FSCS and has licenses under FCA, CySEC, and ASIC. With its FCSC membership, traders' funds are insured for up to 85,000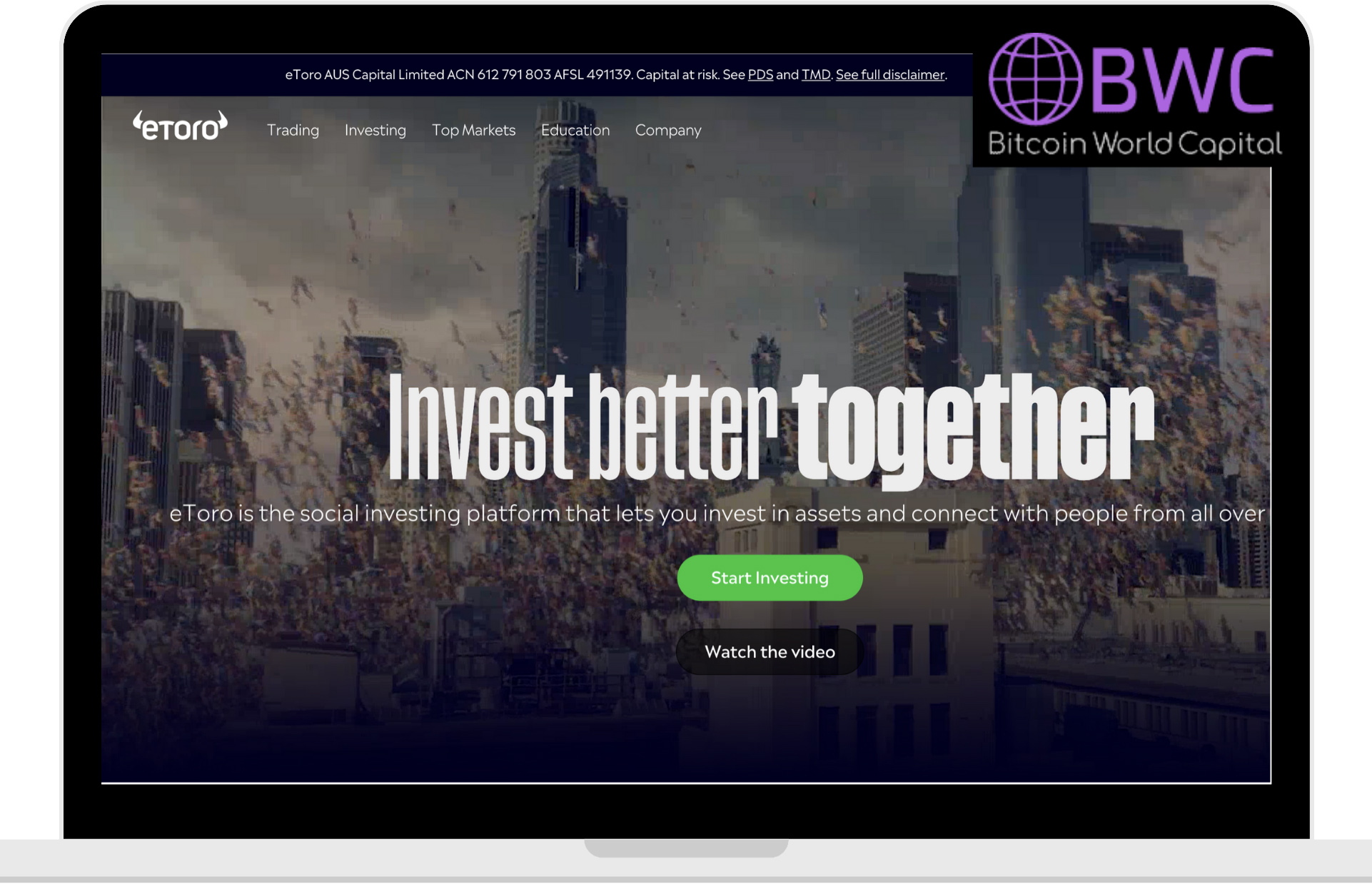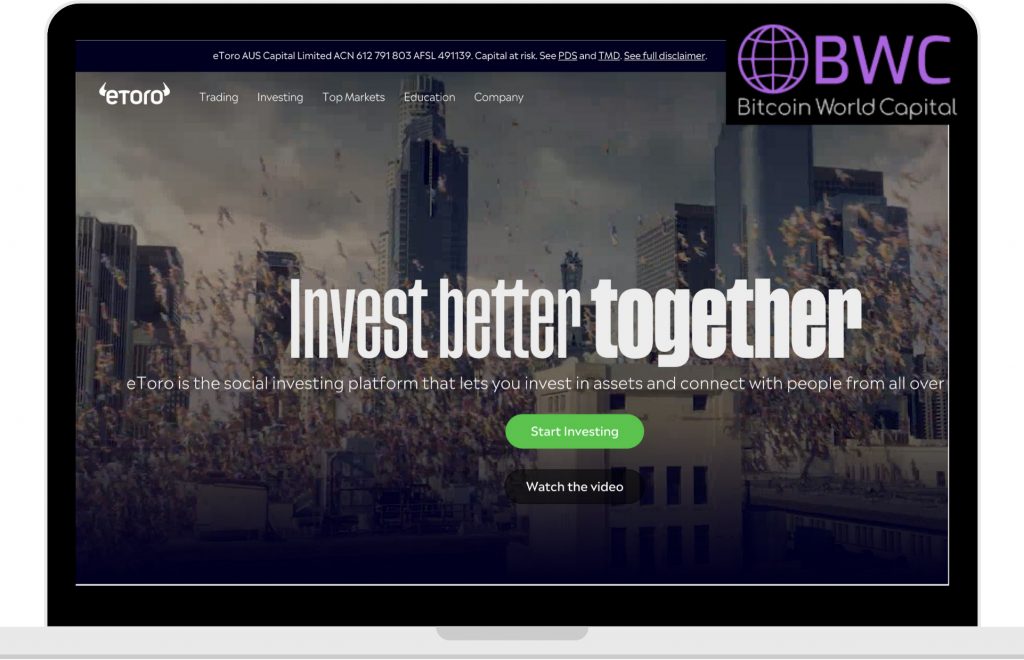 eToro is differentiated from other traditional brokers. Traditional brokers charge a wide range of fees such as management, rollover, ticket, etc., but eToro doesn't. They only charge on withdrawals, inactivity, and the buy and sell spread.
Additionally, users are given CFDs when they buy a fraction of a share. The CFDs bring back the traditional aspect of buying shares and still offer a low margin on leverage trades. The only requirement for leveraged trading is a minimum investment of $50. With the copy and social trading features, novice traders can now copy and implement successful trades.
Another advantage of the platform is its accessibility. You can access eToro and make trades with a mobile app or web. The Graphic interface makes the platform easy to navigate. As a plus, users can deposit funds in different ways. You can choose between cards, transfers, or other payment platforms like Skrill, Paypal, or Neteller.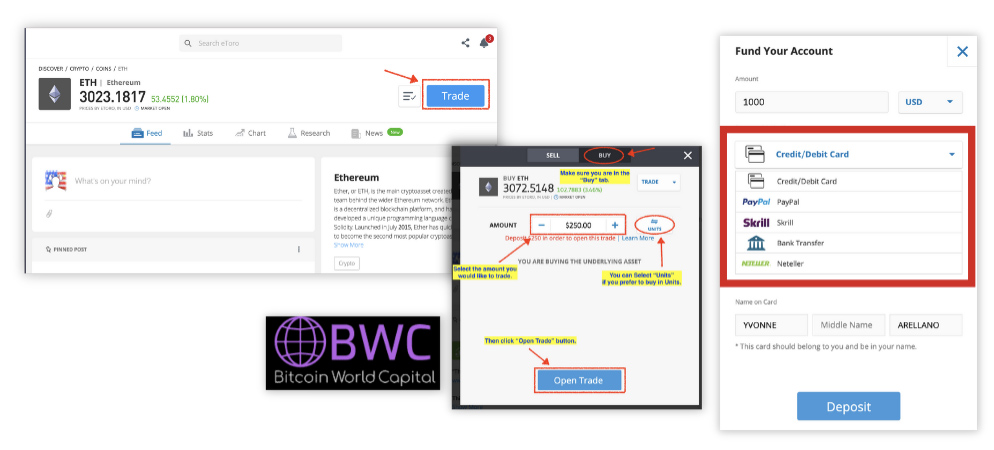 Pros
It has a popular mobile trading app
Offers social and copy trading
Well regulated by appropriate bodies
Buy CFDs with your shares
Simple user interface
Zero commission on trades
Provides different payment options
Cons
Advanced technical analysis is not possible.
Plus500 was established in 2007 and has grown to become a trusted brand. The platform offers an easy-to-navigate interface, and it also gives out CFDs to investors. Plus500 is regulated by three tier-1 jurisdictions and four tier-2 jurisdictions as a renowned broker. They are also part of the FTSE 250 Index and publicly traded on the London Stock exchange. Asides from crypto, users can trade other assets such as CFDs and shares.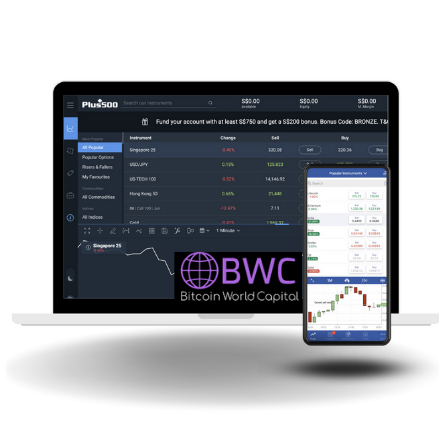 Plus500 can be accessed via the web or through the mobile app. Generally, the platform is cheap as the spread aligns with the industry average.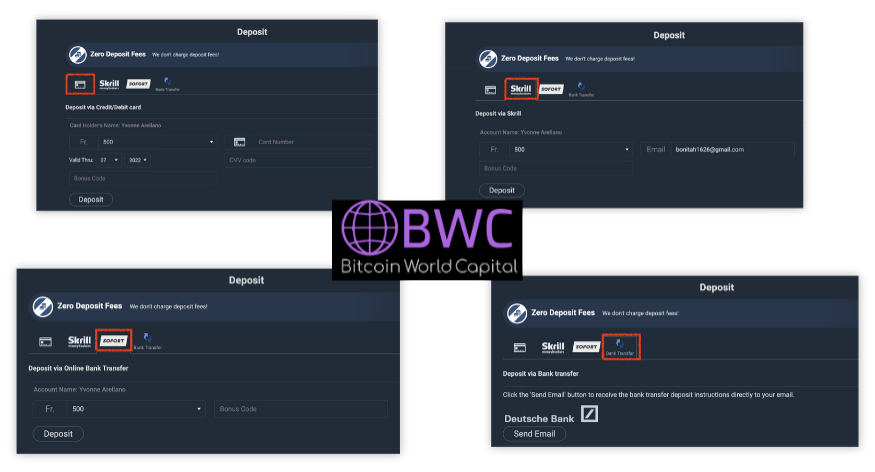 Pros
Mobile and web-based versions
Offers safety due to its regulations
User-friendly interface
2000+ trade symbols
Cons
Not suitable for advanced traders
Hard to conduct research
Coinmama is a simple to use crypto platform suitable for crypto novices. The platform allows users to buy and sell only ten cryptocurrencies. The key benefit of CoinMama is its wide availability and speed of transactions. CoinMama, which was originally founded in Israel, has moved to Slovakia. The platform boasts of 1.9million users in over 188 countries in the world. These users find it exciting to transact on Coinmama as it offers an intuitive way to deposit with Debit/Credit cards and direct bank transfers.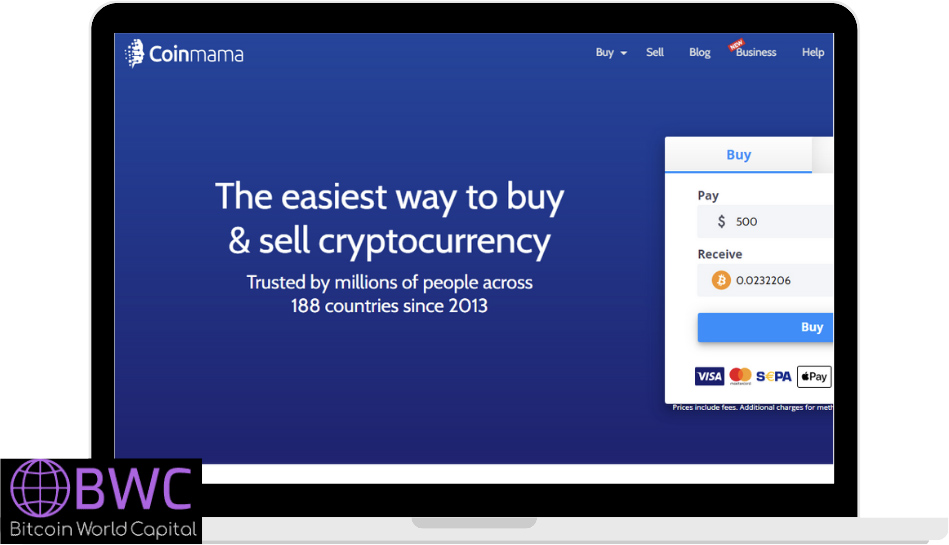 Even though Coinmama is easy to use, it poses some disadvantages. Coinmama does not provide its members with wallets. Hence, it is up to users to secure their funds. Another downside is the high transaction fees—up to 10.9% on purchases. Moreover, it introduced a loyalty program in 2019 that allows users to save a particular percentage on costs.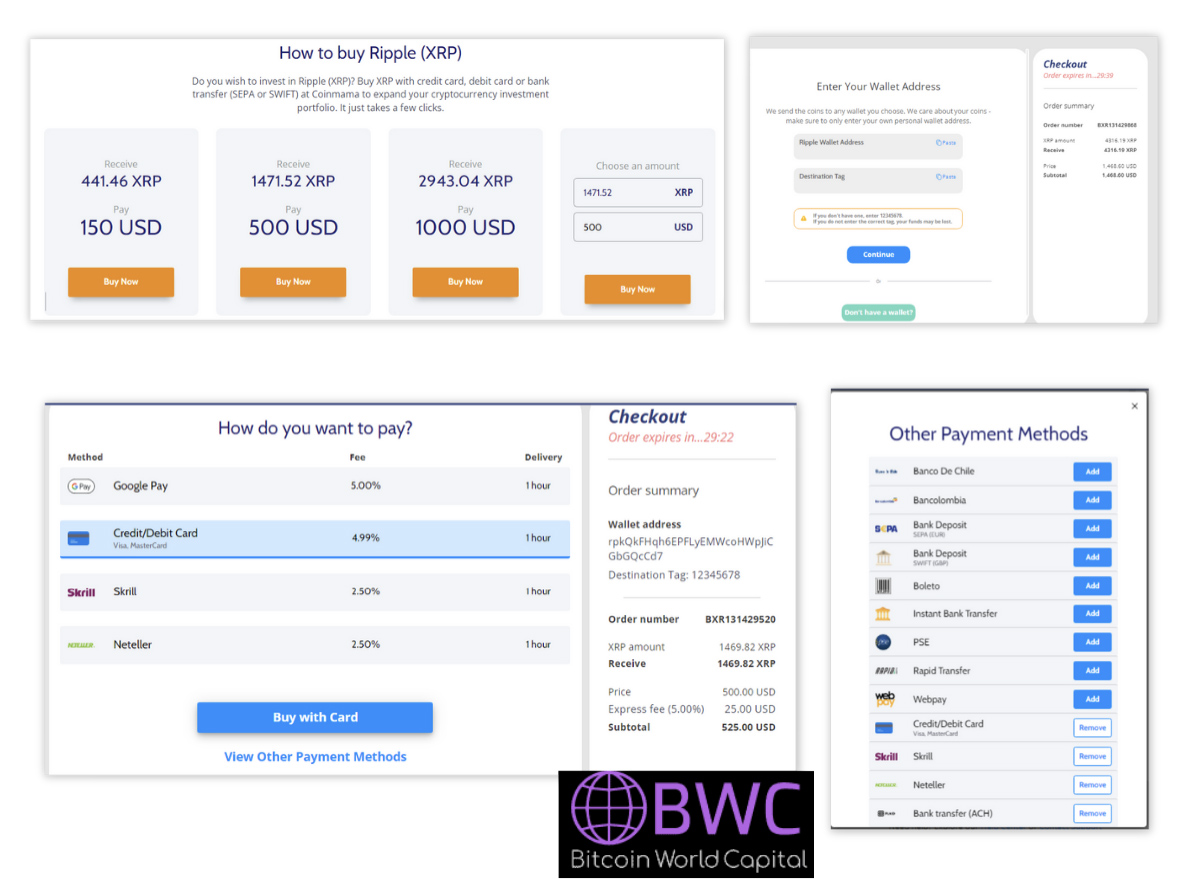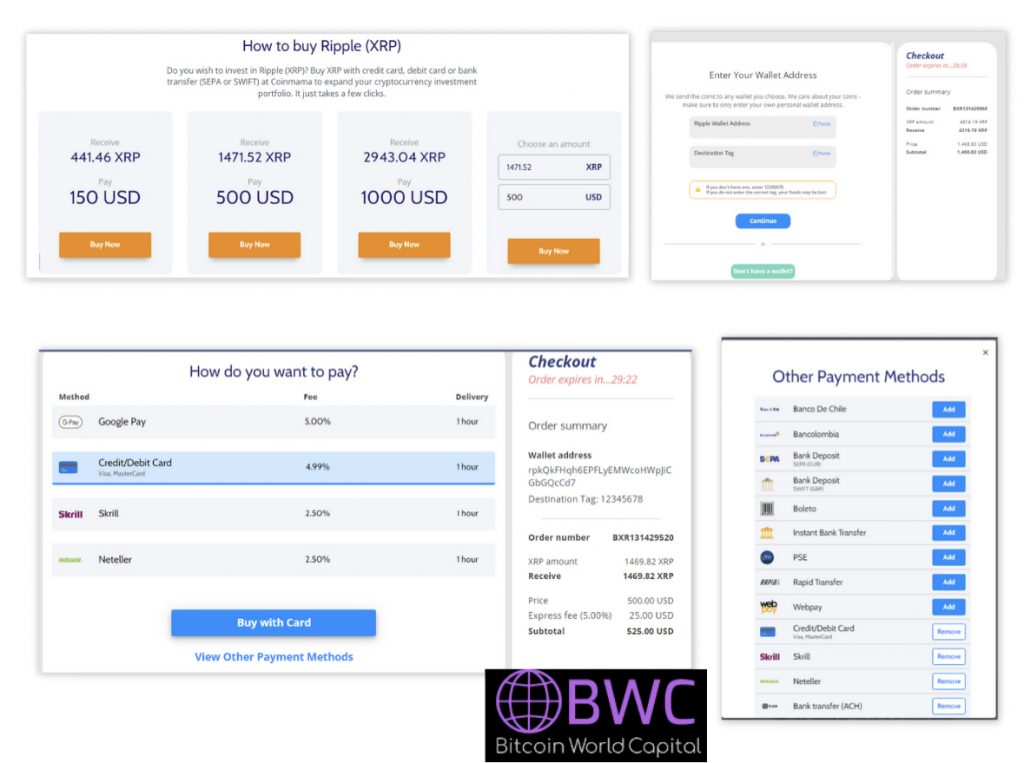 Pros
Good for Novice traders
Accessible in 180+ countries
Great Customer support
Flexible payment options
Provides educational content
Cons
Not suitable for advanced traders
Cryptocurrency sale is limited in Europe
High fees
No wallet
No pair or peer trading
Crypto.com is a mobile app that allows the buying and selling of cryptocurrency. Users love the platform because it has listed over 180 cryptocurrencies. On crypto.com, you can buy Ethereum for as low as $1. The platform has gained wide acceptance because of its cheap transaction. Users are only charged 2.99% on debit or credit card transactions which can be avoided with a direct bank transfer.
In contrast, bank transfers and other cash transactions are free of charge. Users are also charged when they withdraw funds. This price varies from one cryptocurrency to the other.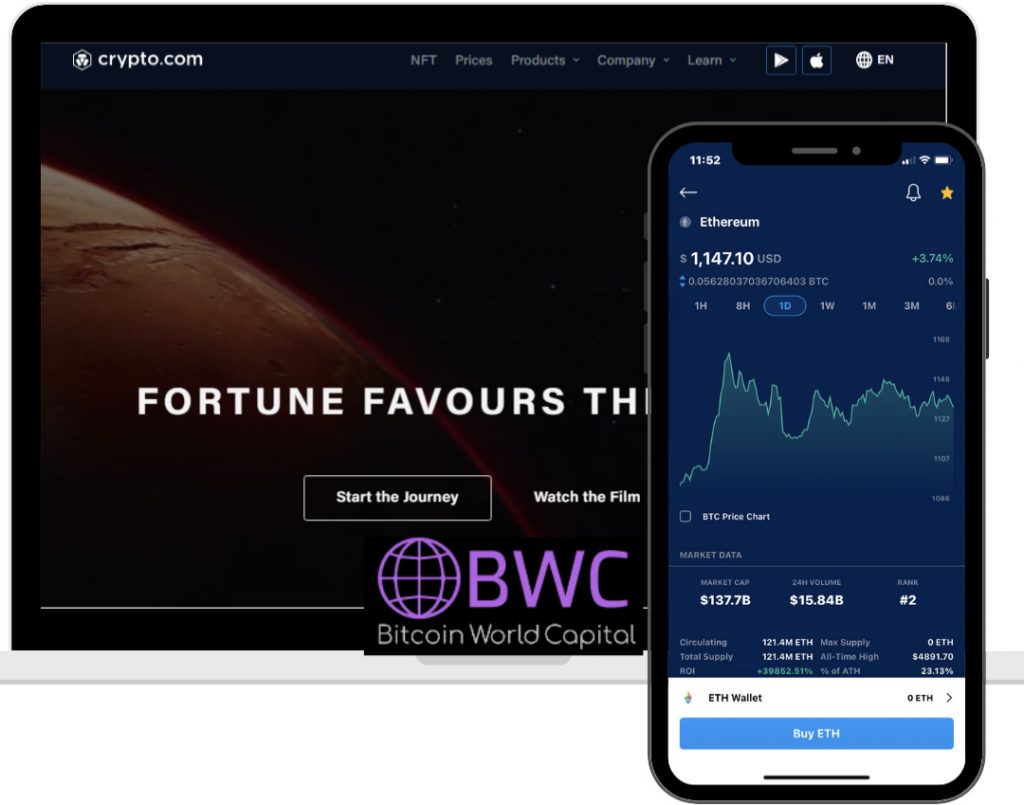 Crypto.com has become a top choice as it enables users to access multiple digital platforms. This app also has an integrated DeFi wallet that allows users to earn returns on their savings. As a plus, crypto.com users can also buy and sell NFTs from its marketplace. Crypto.com users can not trade crypto pairs. For instance, you can't use your Bitcoin to buy Ethereum. Nonetheless, you can sell your Bitcoin for Fiat and buy Ethereum with your fiat.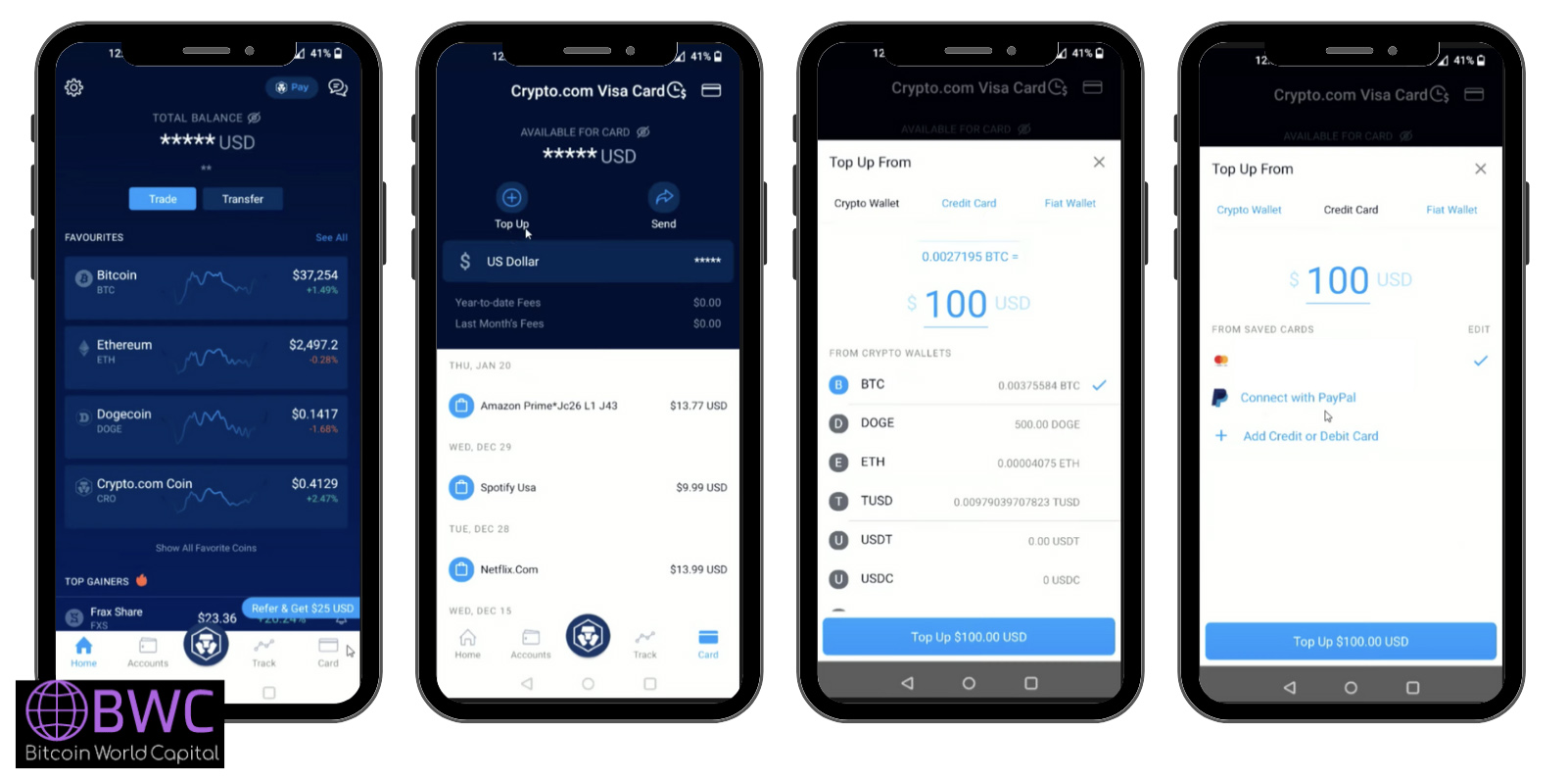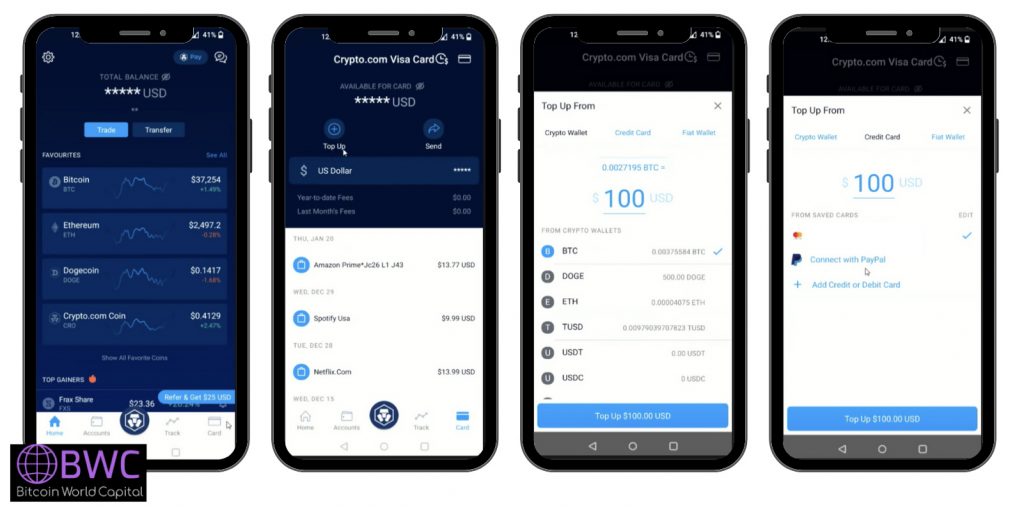 Pros
Earn weekly returns on crypto savings
Linked debit card
Over 180 cryptocurrencies listed
Low fees on cash transfers
Cons
No desktop or web version
Complicated fees breakdown
Poor customer support
No crypto-to-crypto trading
Gemini is an accessible crypto platform for all types of users. The crypto platform makes it simple for crypto novices to carry out trades. It is also the ActiveTraders platform for expert crypto traders. This crypto exchange is accessible to users across all the 50 US states. With Gemini, users can trade either peer-to-peer or crypto-to-crypto. Currently, Gemini offers roughly 50 cryptocurrencies and 21 crypto-to-crypto trading pairs. Gemini has secured users' trust with its insurance against hacks and other online breech. Due to this insurance, users can securely store their money in the digital wallet provided.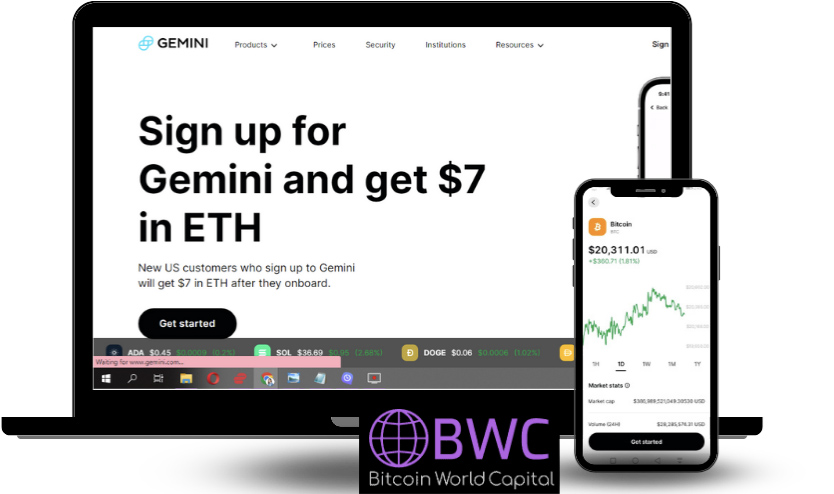 Even though Gemini protects users' digital assets, it falls short with its high transaction fees. Gemini charges 3.49% on debit card purchases, a flat fee of 0.5%, and a transaction fee. There are fixed prices for orders below $200, while 1.49% on orders above $200. Moreover, users get compensated with ten free monthly withdrawals. It is important to note there are crazy fees on your 11th withdrawal.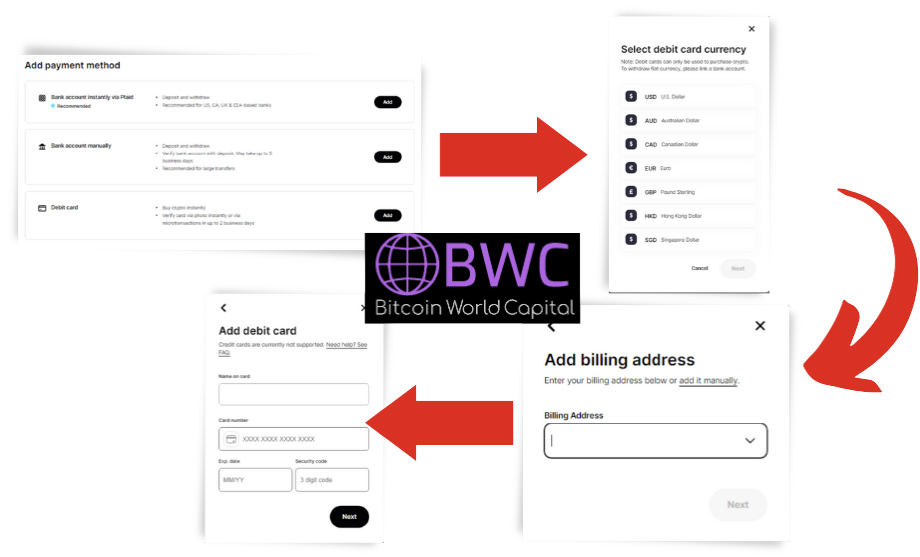 Pros
Over 50 crypto coins and tokens
Insurance of digital assets
Many exchanges allow you to purchase Ethereum and other cryptocurrencies using different payment options. Before picking an exchange or broker, you must know the available buying methods. Better still, choose a platform that offers three or more payment options. If you are confused about buying plans, here are the four common payment options:
Is Ethereum a Good Investment?
Ethereum has seen significant price spikes over the years. With its functionality, use cases, and demand, it is expected that Ethereum will reach new highs. However, bear in mind that cryptocurrency is a very risky investment asset. The market is extremely volatile, and there are rapid price fluctuations. Invest no more than 1% – 5% of your total portfolio in crypto to be on the safe side
How is Ethereum different from Bitcoin?
Bitcoin is a means of payment. However, Ethereum goes beyond just a means of payment. It is more like an algorithm that takes command and executes it once a condition is met. Hence, Ethereum is a means of payment and a network that runs DApps.
On the Ethereum network, developers have to pay a fee to build their apps or project on it. This fee is paid using Ether, which is the blockchain native currency. This fee is sometimes called the gas fee. When developers use Ether and make payments on the Blockchain, it directly affects the value of the price. When there is high demand, gas fees go higher, and Ether increases in value.
Getting here implies you understand how to Buy Ethereum. This article would have revealed the basics of Ethereum, its history, and how and where to buy the token. You would have seen how one crypto exchange differs from another and how Ethereum works. It is expected that at this point, you'll know the next step towards accruing Ethereum.
Risk Disclaimer
BWCEvent aspires to share balanced and credible details on cryptocurrency, finance, trading, and stocks. Yet, we refrain from giving financial suggestions, urging users to engage in personal research and meticulous verification.