Bitcoin Mining Generates More Electronic Wastes Than European Country
---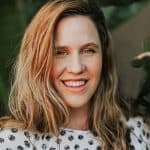 A new study included in the December 2021 edition of Resources, Conservation and Recycling, a journal curating the waste reduction pursuits of our world, states that Bitcoin mining generates more than 30,700 tonnes of electronic waste annually. According to the researchers, each Bitcoin transaction generates over 9.5oz of waste which is over 50% more than the weight of a used iPhone.
This new study reveals an irrefutable need for the world to review how Bitcoin miners audit transactions on the Blockchain. However, it appears unlikely that the mining model would be changed anytime soon.
Waste-intensive Bitcoin mining may linger on.
In countries where Bitcoin mining is intense, there is low regulation of electronic waste. This makes it increasingly difficult for admonishing miners' activity. However, there's been a crackdown in China's mining communities because of the high energy consumption and bioemisions (including greenhouse gases).
In countries with low energy cost, miners flock and audit transactions as they are completed on and off-chain via crypto platforms like Binance and Bittrex, in exchange for Bitcoins. The Philippines and Singapore happen to house most of the miners outcasted from China.
Although Singapore does account fairly well for its electronic waste, the implication of Bitcoin mining on non-recyclable waste generation is unknown until now.
What makes up the Bitcoin electronic waste?
Other than the high energy consumption of Bitcoin miners, the devices used for mining have pretty low lifetime. On average, a mining machine lasts a little over 14 months. And although a major part of these devices are made of recyclable aluminium and copper, only 17% of electronic wastes are recycled worldwide.
The fewer parts of mining devices are non-reusable semiconductors and microchips. This destruction of high-power microchips has contributed significantly to the global shortage of microchips. This scarcity is threatening to cripple multinationals including Google and Apple. However, as Apple focuses on building its own microchips like the M1 processor chips, Intel still faces a huge need to meet up with demands. 
While these big nations try to make do, recycling all they can and ensuring environmental sustainability, Bitcoin miners hemorrhage microchips and produce outrageous energy pollutants to the environment.
The future sneers at BTC
Several schemes, like the Bitcoin Millionaire scheme that swept millions of dollars from unsuspecting users, are products of intensive Bitcoin mining and probable auditing errors. Despite these numerous setbacks in the pioneer cryptocurrency, it remains resilient. However, it is not certain where it is headed.
After the Chinese crackdown on miners, the cryptocurrency has seen better days. It plunged from its all-time high in May and had been wobbling between the 35k and 50k price bands. The confidence of the public on Bitcoin has been unsteady for several reasons, including the US relentless efforts to regulate cryptocurrency and its environmental unfriendliness.
Nevertheless, the earlier referenced researchers of the paper, Bitcoin's growing e-waste problem, suggest that Bitcoin developers find less power intensive and high waste generating alternatives to auditing the Bitcoin network and consequently mining more coins. This solution might significantly impact the trading price if implemented.
BWCEvent aspires to share balanced and credible details on cryptocurrency, finance, trading, and stocks. Yet, we refrain from giving financial suggestions, urging users to engage in personal research and meticulous verification.