November: Ethereum Price Analysis
---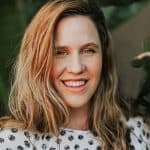 Ethereum (ETH) has become a crypto asset with substantial accomplishments since it was listed for the first time. The token has not just become one of the famous crypto assets globally, but its network is also deemed as an incredible network with a lot of amazing features like decentralized apps, smart contracts, and now, trendy NFTs.
The Ethereum price movement annually is quite remarkable. Even though it's highly volatile, its price tends to rise continuously in the long term. At the time of writing, the Ethereum price is $1,297.69.
Technical Analysis
In mid-2021, the Ethereum price demonstrated an optimistic trend. That second-ranked crypto asset value positively accomplished a unit price of $4,168 at the onset of May 2021.
That caused a lot of crypto professionals to predict (correctly) that Ethereum will face a substantial increase. And by November 2021, the ETH price once again skyrocketed to US4,812 per token.
The rise was known to be as powerful evidence that Ethereum will continue growing, particularly unlike the ETH price in December 2020 of only $750. That only indicates the price was increased by 500%. Thus, Ethereum stays one of the highly sought digital assets.
The value of Ethereum fell in 2022 to $1,781, but many analysts forecast that the price will rebound in the future. Here's the long-term prediction from experts:
PricePrediction.net forecasted that Ethereum will reach an average price of $18,213 in 2025.
Wallet Investor projected that ETH's price can increase to more than $10,00 in November 2022 and even reach $16,391 by the end of 2025.
The same was mentioned by DigitalCoin, predicting that the ETH price will average about $7,569 in 2025 before increasing to $16,858 in 2025.
It's worth remembering that there are many factors that impact Ethereum price. The blockchain was improved to Ethereum 2.0 in 2021, an update that has drawn a lot of crypto assets supporters. Ethereum 2.0 is an ongoing project and involves the popular London Hardfork that already kicked off in 2021.
London Hardfork launched a coin-burning process, which was anticipated to support the ETH coin by controlling its supply. ETH also launched the Altair upgrade into their new Beacon Chain in October 2021. That upgrade tested the transition of the PoS consensus mechanism.
NFTs are also part of the Ethereum blockchain, which became famous in 2021. Since many NFTs run on the Ethereum blockchain, the popularity of the coin also improved along with this new kind of digital art.
This 2022, it is still uncertain whether ETH's value will rebound as it did last December 2021. Based on its price history, movements, and 2022 market conditions, analysts are still positive that Ethereum will rebound in the future, even though there might be some fluctuations along the way.
It's also crucial to keep in mind that the crypto asset market is extremely volatile. Thus, it's hard to make a 100% accurate 2022 Ethereum price prediction.
Hence, algorithm-based 2022 ETH predictions and experts' opinions may not always demonstrate the real upcoming condition.
Just recently, ETHC, with a market capitalization of about $178 billion, has lost six percent, as per CoinGecko. Since October 25, ETH has managed to hold above the critical $1,500 level. Earlier on November 8, Ethereum breached that level, falling as low as $1,454, the coin's new weekly low.
Despite the decreasing price of the token, NFT sales have still increased 9.51% to $12.5 million, per data from CryptoSlam.
According to DefiLlama, the total value locked across all the decentralized applications on Ethereum is down to 5.47 percent, indicating lowered user growth in DeFi.
Conclusion Analysis
As the crypto market finally enters the bear territory, nearly $344.26 million from more than 173,117 traders has been liquidated within the crypto market. On top of that, of the $344.26 million liquidated, over seventy-five percent were long positions. That only indicates bullish speculators have had a rough day of trading.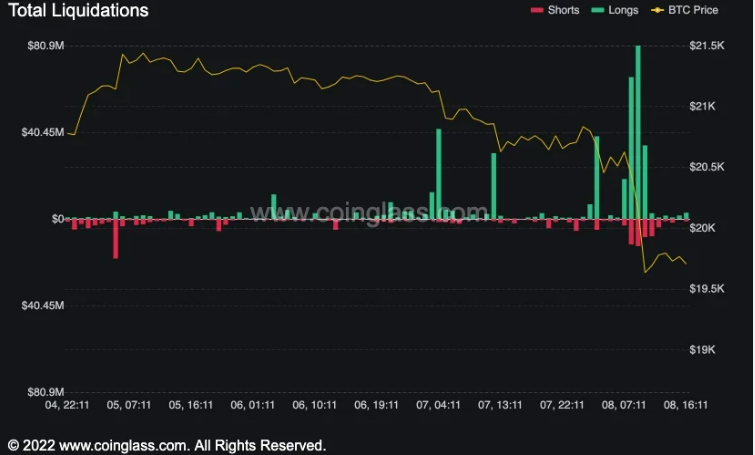 How to lessen losses in Ethereum?
It's typical to want to lessen your losses by selling your assets even before the price falls further. Doing so is referred to as panic selling.
Panic selling could minimize your losses, but it can also negatively impact your portfolio. Actually, some analysts recommend preserving diverse and long-term investments.
In this ambiguous market scenario, it's highly suggested to keep objectivity and curb your emotions for the sake of preventing losses. As a reminder, doing careful research and consulting with professionals are the best steps to take before making an investment decision.
How much is Ethereum in 2030?
The market forecast suggest that ETH could reach a new all time high of $12,320.32 in 2030.
Is Ethereum worth owning?
It's a good investment if you are interested in investing in crypto assets apart from Bitcoin. Buying ETH is a solid diversification.
Why is Ethereum dropping?
 ETH prices have been depressed since the Federal Reserve publicized its intention to institute a series of aggressive interest rate hikes to fight inflation. The higher interest rates dissuade consumers from investing in riskier assets, including crypto.
BWCEvent aspires to share balanced and credible details on cryptocurrency, finance, trading, and stocks. Yet, we refrain from giving financial suggestions, urging users to engage in personal research and meticulous verification.