Is the Cryptocurrency Ice Beginning to Thaw?
---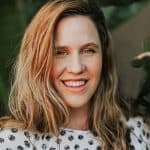 There is little doubt that Bitcoin and other cryptocurrencies are in the process of making a comeback. Bitcoin stands at almost $9,300, closing in on the $10,000 rebound level investors have been looking for in 2020. Moreover, the year is just over halfway game. Although there are definitive signs that the ice is beginning to thaw, it stands to reason experts are still cautious.
Since its inception, cryptocurrency has been an unstable investment, starting at less than one cent. From 2013 to 2016, the prices crept up to over $1,200. In 2017, crypto took off, hitting a high of $4,400. By year's end, the price had skyrocketed to an astonishing $20,000, and that was after diving to $2,000 only three months earlier.
What followed this amazing year is what those involved in the crypto business called the "Crypto winter," when crypto was hit by several Ponzi schemes, hacks, crypto-jacking attempts, and nothing but negative press coverage.
Is the Ice on Crypto Beginning to Thaw?
Is the long, hard winter over for crypto? Do those who have invested have reason to be ecstatic? For those who shied away from crypto, is it the time to jump in before prices go sky high.
Many experts are of the opinion that the answer is "yes" to both questions. Everyone from those who dabble around the edges to Forbes is of the opinion that Bitcoin is poised in the starter's block, ready to make substantial gains for the next 10 years. Yes, granted, the mysteries of crypto are still a mystery to many. From all appearances, crypto is headed into a period of stability.
The results of a recent poll were not overly encouraging for crypto. Of the Americans who were polled, a scant four percent cite crypto as a preferred long-term investment. As Bitcoin can only grow, these numbers are very likely to become higher in the near future.
In some circles, Bitcoin is being compared to the internet. From the mid-1990s, the internet had to go through some significant growing pains in terms of availability and scalability to reach the point where it is today. Only 11 percent of the American population currently own Bitcoin. These are similar numbers to those seen in the early days of smartphones, and everyone is well aware of the exponential growth in the cellular industry.
To be completely secure, crypto transactions must be carried out using a VPN. Crypto transactions are also irreversible. Once a coin has left an account; it vanishes without leaving any trace behind. Knowing this, hackers take full advantage by breaking into crypto exchanges and taking small amounts from all users.
Although the future is bright for crypto, it will take time to be fully trusted by the general populace. However, for those who are willing to take a calculated risk, crypto may very well be the most rewarding investment of the year. This is especially true fr those who are able and willing to sit on their coins for ten years.
There Are Still Unanswered Questions
Many unanswered questions exist. This fact tends to unsettle cautious investors. However, problems and other obstacles also plagued other very successful, state-of-the-art technologies such as the internet and cellular phones.
Much of the bad press about problems surrounding Bitcoin is due to frauds, frauds that can be easily avoided with deeper financial knowledge and cybersecurity.
If you prefer a safe investment with low gains, Bitcoin is not for you. After all, where there is no risk, there is also no major reward. It is up to the individual investor, there is a risk, and anyone looking to invest in any commodity should research the possible upsides as well as downsides.
BWCEvent aspires to share balanced and credible details on cryptocurrency, finance, trading, and stocks. Yet, we refrain from giving financial suggestions, urging users to engage in personal research and meticulous verification.