Bitcoin Mining To Be Legalized In Russia Amid Tumble Of Fund Fees
---
The monetary authority in Moscow is now ready to back the legalization of bitcoin and crypto mining under one condition. This implies that Russian miners are obliged to sell the coins obtained, outside the country. That's according to a recent statement by Kirill Pronin, head of Bank of Russia's Financial Technologies Department.
The central bank has been the hardline voice in the ongoing discussions on the future of cryptocurrencies in Russia. The Central bank is proposing a blanket ban on most related activities earlier this year, including mining. However, facing opposition from other government institutions and having to deal with financial restrictions imposed over the war in Ukraine, its position has started to change.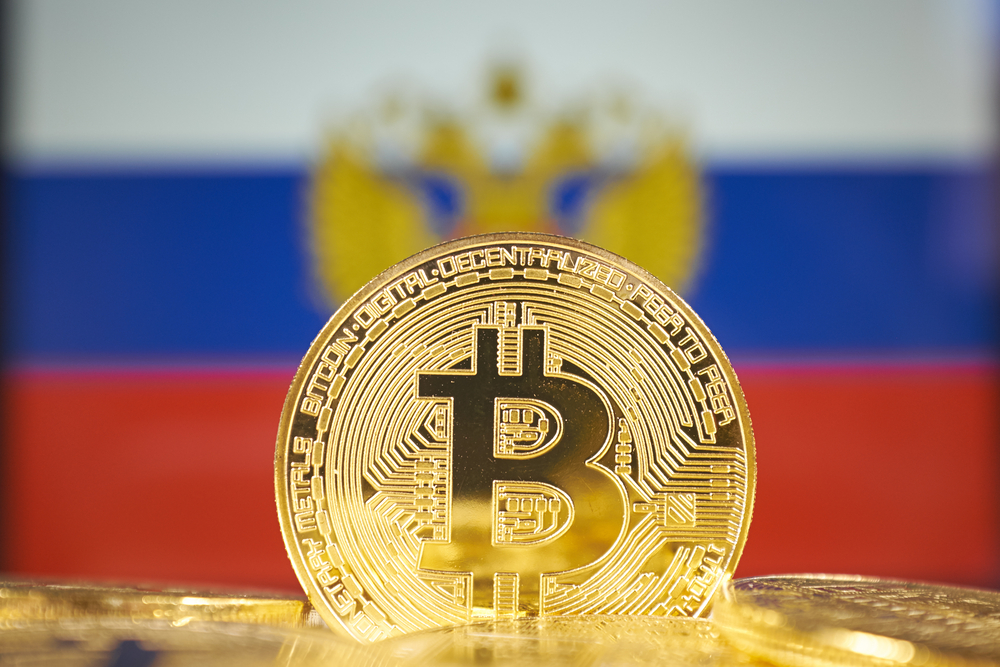 Governor Elvira Nabiullina indicated last month that crypto payments can be permitted if they don't "penetrate" the Russian financial system. Meanwhile, she insisted that digital currencies like bitcoin should not be traded on Russian platforms. This is because these assets are too volatile and risky for potential investors. 
Now, investors who are learning how to buy bitcoin and use trading bots like eToro and TD Ameritrade are skeptical. A skepticism born out of Bitcoin's natural volatility.
Conditions To Meet
Speaking during the St. Petersburg International Legal Forum this week, Pronin noted that while mining would not fall under the responsibility of the Central Bank of Russia (CBR). This is one of the ways to acquire cryptocurrency, in the form of fees for the validation of crypto transactions performed by miners.
"The legalization of mining can be discussed, but some conditions, must be met in this regard," Pronin said.
Ivan Chebeskov, director of the finance ministry's Financial Policy Department, pointed out that some large crypto mining companies based in the Russian Federation have also been forced to deal with foreign restrictions when withdrawing funds. He suggested that Russia may have to create its own exchange infrastructure to provide liquidity to the industry.
The point is to avoid creating incentives for its subsequent use in domestic payments. Consequently, Members of the lower house of Russian parliament propose to recognize crypto mining as a business activity using Russian information infrastructure and equipment located in the country.
Another Bitcoin Loaning Firm Burnt
Crypto lender Vauld on Monday paused all withdrawals, trading and deposits on its platform. And is exploring potential restructuring options, the company said. Vauld CEO Darshan Bathija said in a blog post on Monday that the company is facing financial difficulties. "The financial difficulties of our key business partners inevitably affecting us, and the current market climate." This has led to customers withdrawing more than $197.7 million from the platform since June 12.
Vauld's move to halt withdrawals comes less than three weeks after CEO Bathija said the company "continues to operate as usual despite volatile market conditions." In a blog post, Bathija said withdrawals were being "processed as usual and this will continue to be the case in the future."
Vauld Isn't The First Bitcoin Fund To Get Burnt
But Vauld has become the latest victim of the plunge in cryptocurrency prices this year. Bitcoin had its worst quarterly performance since 2011 in the second quarter. Billions of dollars were wiped off the cryptocurrency market in the three-month period.
The market crash has exposed flaws in a number of cryptocurrency projects and business models. In May, algorithmic stablecoin terraUSD collapsed, taking down its sister token luna. Meanwhile, major cryptocurrency hedge fund Three Arrows Capital fell into liquidation after defaulting on a more than $660 million loan from Voyager Digital.
Risk Disclaimer
BWCEvent aspires to share balanced and credible details on cryptocurrency, finance, trading, and stocks. Yet, we refrain from giving financial suggestions, urging users to engage in personal research and meticulous verification.