Yinyang Crypto
---
Staking is a passive way to earn rewards in cryptocurrency while avoiding stressful trading. Tokens that use the proof-of-stake consensus, like Ethereum, Cardano, Solana, etc., have this feature. However, the Yinyang project wants to take it further by providing holders with inflation-free staking.
Most blockchains have fixed annual inflation rates that affect how much you can earn when you stake cryptocurrencies. This parameter also affects the annual percentage yield (APY), which could be blown away by volatility. Hence, the approach Yinyang is taking is worth considering, and we will explore its viability in this piece.
This piece on the Yinyang token will explore its ecosystem and the features put in place to achieve 6,030.40% APY. That is quite a figure, and we are eager to see how it wants to hit it. So, stay with us as we dive into this relatively new token and carve out its standing.
What is Yinyang?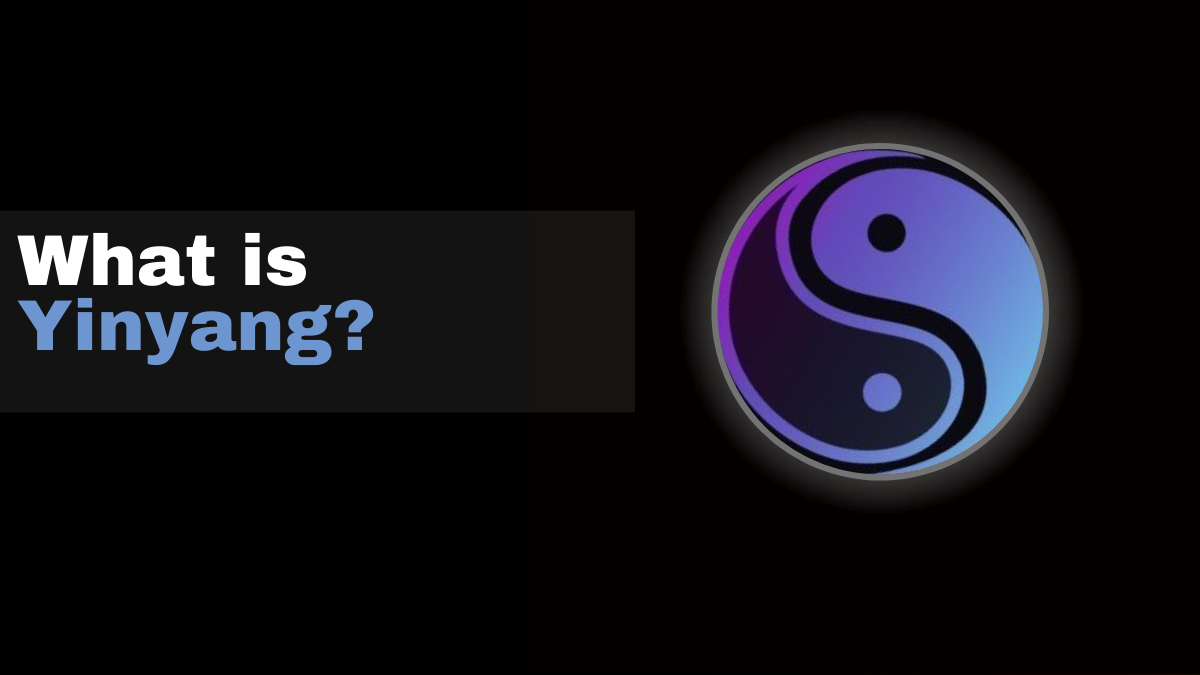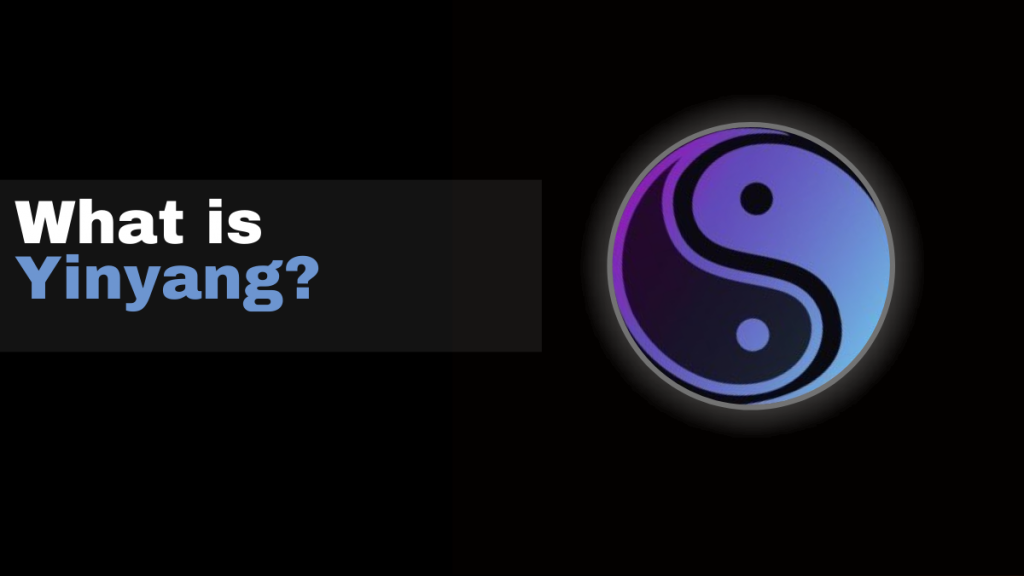 Yinyang is a cryptocurrency project that offers innovative hybrid games (player-vs-player and play-to-earn) with a high-standard liquidity pool in a stablecoin. The introduction of a stablecoin provides a solid base for the project to achieve auto-staking capabilities with an intelligent burn mechanism. In addition, holders will get a profit-sharing mechanism that benefits them when staking.
It introduces the first inflation-free staking mechanism, which allows it to achieve a stable and constant 6,030.40% APY. That is thanks to the advanced burn system and balance mechanism introduced with a stablecoin. Also, the supply and creation of tokens will be stable enough to give holders a lot of money.
NFTs play a crucial role in this project, as they will be the subject of the combined player-vs-player and play-to-earn games. You can play against another player or place a bet against your NFTs. Either way, you will still win rewards when you win the game or bet.
For this purpose, the Yinyang project will establish its NFT collection with a thoroughly audited KYC to ensure transparency. Still, using NFTs is only one way to earn from cryptocurrency. We will touch on the other earning avenues shortly.
Crypto Ocean, the brain behind Yinyang, aims to create innovative monetization on the blockchain. Its idea stands on two pillars: rewarding holders and providing top-notch crypto games.
Once the platform launches, the new staking standards and crypto gaming will be explored to the fullest. That is because the central section, the dApp, is still under development.
The Earning Economics
This crypto project is about monetizing the blockchain for token holders and creating a high-grade crypto gaming experience. How does it hope to achieve this? We expect the following few lines will shed more light on it.
The following are the ways to earn YYtokens:
Auto-staking is a more passive approach to making your tokens work for you. This method can also produce 0.01178% auto-compounding for every hour your coins are stored.
While the blockchain uses your tokens, you earn on the side. It is an easy way to earn money without doing anything.
You can lock your tokens for a set period in exchange for free lottery tickets. That will block your withdrawals until the lottery is over. If you don't want to wait long to receive free tickets, you can purchase them with BNB.
The last reported lottery on the Yinyang platform was on September 13, 2022. With the "emergency unlock option," you can get your tokens out of a lottery before it ends. However, losing 15% of the locked coins comes at a hefty cost.
You can auto-stake the locked coins. Ultimately, the more tokens you have and the longer you lock them up, the more tickets you get for lotteries.
These two approaches are available to every YYtoken holder, and you can choose which one you want. They are efficient and versatile, especially with the added option to buy lottery tickets. With that in mind, we can wrap up this section by saying that:
Holders can generate passive income from auto-staking.
Lotteries provide earning opportunities.
The all-in-one player-vs-player plus play-to-earn game contains rewards.
The ecosystem will share rewards from apps, lotteries, and games.
The Roadmap
As a yet-to-launch cryptocurrency project, it is essential to see how far it has gone and what is left to do. Yinyang is still in Phase 1, the culmination of which will be its launch. Therefore, the following are the phases of the project:
Phase One:
This phase is responsible for the fundamental development and establishment of the ecosystem's infrastructure. It contains the following milestones:
Development of the dApp for auto-staking
Development of a dApp for lotteries
Private token sale
KYC, CA audit, and SAFU badge
Yinyang debut
Post-presale and presale marketing
The team has accomplished the KYC and CA audits. It began developing dApps for auto-staking and lotteries, but they are still ongoing. Yinyang still needs to be launched, and there has yet to be an announcement on the date.
Phase Two:
The second phase has the following milestones:
Platform Expansion
Listings on cryptocurrency exchanges
Register 1,000 token holders
Register 2,000 token holders
Bonus prizes
The expansion and listing phases are crucial to the cryptocurrency's success. Having a token is one thing, but being able to trade it on mainstream platforms is another. Hence, investments will only pour in if investors can easily swap them.
Phase three will bring hybrid games, a unique NFT collection, and more listings. Then, the ecosystem will introduce more lotteries and profit sharing for the holders.
It has been barely six months since Yinyang came onto the scene. Completing its dApp will be a launchpad for visibility, credibility, and accessibility. Nevertheless, we can only look forward to the regular updates on its Twitter channel.
How to Buy Yinyang Coin? Step-by-step Guide
Even though the private sales of YYtoken are over, it is not yet available on major cryptocurrency exchanges. You can monitor its price on several platforms. Regarding that, Yinyang is listed in the following places:
CoinGecko
CoinAlpha
Pancakeswap
Coinpaprika
YYtoken swaps work on the Binance Smart Chain, meaning you can purchase them with BNB. The steps below will help you purchase the token:
Step 1: Go to Pancakeswap
You can use other market trackers like CoinGecko to monitor the token's price before buying. Nonetheless, Pancakeswap also shows the token's market value before you swap.
Once on the exchange, change the network to Binance Smart Chain. That will make swaps with BNB possible.
Step 2: Select the tokens for swap
Go to the swap section and see the options to add tokens. Click to open the first drop-down menu. Then, select BNB or type "BNB" for a faster result.
Do the same thing as the second option, only this time, use YYtoken. Pancakeswap does not allow slippage adjustment. So, you may find it at 0.5%.
Step 3: Enter the amount to swap
You can do this in two ways. First, enter the amount of BNB you want to trade. The total number of YYtokens will be displayed automatically.
Otherwise, enter the amount of Yinyang you want to purchase. You will see the price in BNB and USD.
Step 4: Connect wallet to complete trade
The last step is to connect a wallet to Pancakeswap. Click "Connect wallet" to see the available options. Pick one and proceed with the on-screen instructions.
The transaction will occur once you approve the BNB transfer. You will receive the token in your wallet.
How to Store Yinyang in a Wallet and Which Wallet You Should Use
Yinyang works with the Binance Smart Chain and can be exchanged for BNB. On that account, you can use BSC-enabled wallets to store it. The supported wallets include the following:
MetaMask
Binance Wallet
Coinbase Wallet
Trust Wallet
WalletConnect
Brave Wallet
Coin98
Ledger
These options are available on the Pancakeswap platform. That means you should be able to use them to store YYtoken.
Storing your Yinyang tokens has only one step. It is complete once the cryptocurrency swap is successful. However, you can still move it to another supported wallet.
Yinyang Forecast 2023
YYtoken began sales in September 2022, completing presales in three days. The coin cost $0.568 on September 8, after rising from $0.3204 a day earlier. However, the high sales value was short-lived, falling to $0.496 a day later.
The token's price stayed low for the rest of the year, and there were no signs that it would go up. On the one hand, we believe that the unavailability and delayed launch crippled early investment efforts.
With uncertainty surrounding its public launch, investors have backed away from the coin. Some trading platforms and market trackers like CoinGecko last saw action a few days ago.
YYtoken may end the year hovering around $0.030. It will take an expensive marketing strategy and fast dApps development to restore investor confidence. Then, we can look at a price surge.
Conclusion
Yinyang brings inflation-free staking and a lottery system to reward holders in the ecosystem. It incorporates auto-staking with an intelligent burn mechanism. Token holders can also exchange their tokens for lottery tickets.
Auto-staking and lotteries are the two primary paths to earn YYtoken. However, the project hopes to bring hybrid games with play-to-earn capabilities into the ecosystem.
You can swap BNB for YYtokens on Pancakeswap. The platform supports MetaMask, Trust Wallet, Binance Wallet, Coinbase Wallet, etc. Nevertheless, switch to the Binance Smart Chain network before you conduct the transaction.
Frequently Asked Questions
What is the total supply of Yinyang?
As of this writing, YYtoken had a total supply of 330599.0. However, the token's circulating supply remains zero, as there have been no recent trading activities
Which Blockchain network supports YYtoken?
You can conduct transactions on the Binance Smart Chain network. That includes wallets and cryptocurrency swaps.
BWCEvent aspires to share balanced and credible details on cryptocurrency, finance, trading, and stocks. Yet, we refrain from giving financial suggestions, urging users to engage in personal research and meticulous verification.