VeraOne (VRO) Crypto: The Stablecoin Backed By Gold – And With A Physical Token
---
VeraOne is for sure a unique cryptocurrency: it managed to bring together stability, globalisation, blockchain technology, precious metals, physical payment cards and even a physical token!

But what is VeraOne (VRO) crypto? How does it work and who backs this cryptocurrency? Discover this and much more with our article.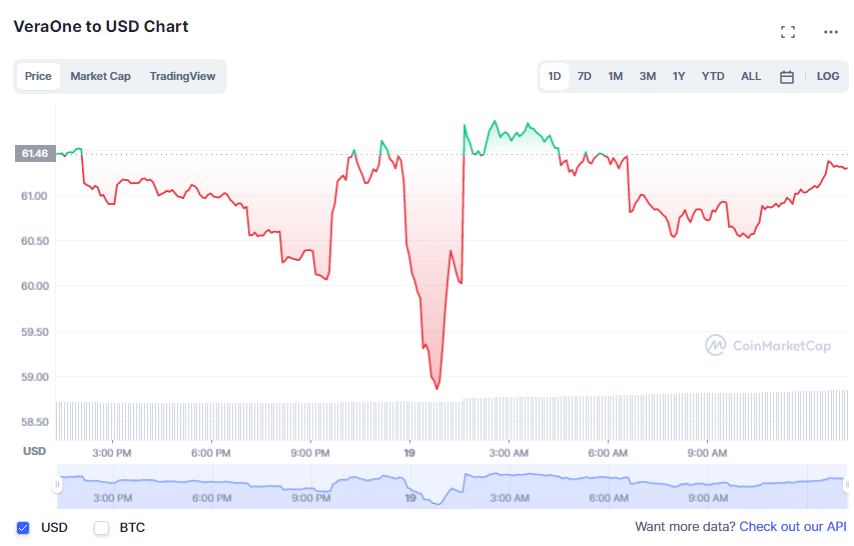 What is the VeraOne (VRO) coin?
VeraOne is a cryptocurrency created by the AuCOFFRE.com Group. The company behind this cryptocurrency has almost 15 years experience in the field of precious metals, and in 2019 it joined the crypto revolution by introducing VeraOne.
VRO is unique, and the company actually managed to create a system where the digital and the physical economy constantly interact with each other.
VRO benefits from the advantages of blockchain technology in terms of financial transactions – people can send VRO anywhere, at any time, and transactions will be inexpensive, secure and fast.
It uses Ethereum as its ledger: VRO is, in fact, a crypto token – more precisely, a stablecoin – created according to the ERC20 standard.
But VRO has a peculiarity: instead of being backed by fiat currency, it is backed by gold.
Why does VeraOne rely on gold?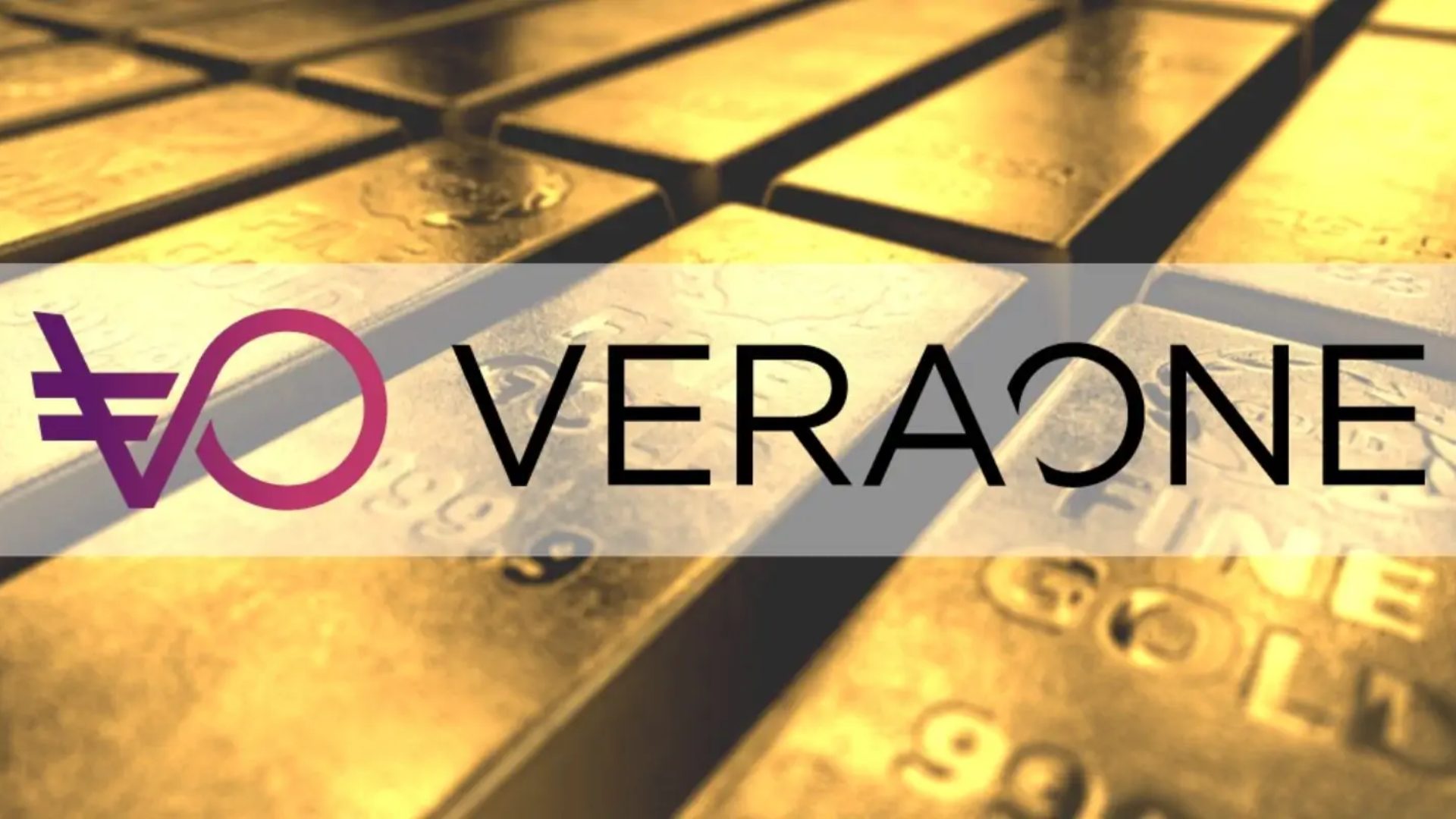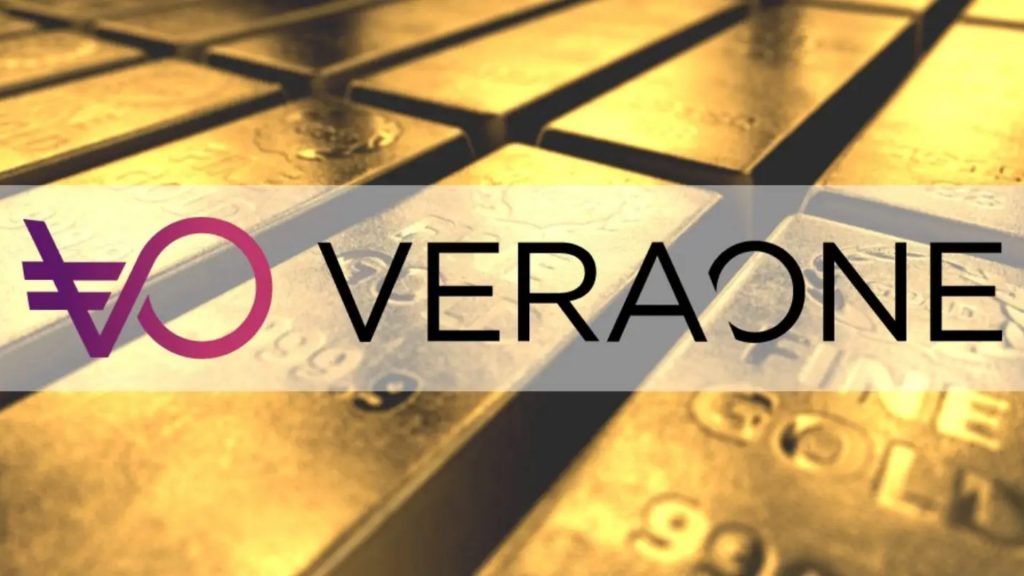 If we think about it, stablecoins that use fiat currencies are not fully in line with cryptocurrency principles: fiat currencies are still under the control of a central authority, and they're absolutely not global.
So, VeraOne aimed at solving any sort of doubt that cryptocurrency users can have about stablecoins and their value.
Benefiting from their experience with precious metals, the company decided to enter the crypto market with a token that is backed precisely by a precious metal – gold.
This allows the company to accomplish two intents:
Using a global asset;
Being able to be in full control of their reserves.
In fact, there are several layers of security used by the company to protect and guarantee their reserves:
AuCOFFRE.com Group only uses LBMA (London Bullion Market Association) gold bars. These guarantees that the bars are produced according to certain parameters and the respect of human rights.
The company is audited by a reliable, independent third party, ALS Global. The company verifies that AuCOFFRE.com Group has enough reserves in gold to cover people's investments and that that bars are created in a sustainable way.
AuCOFFRE.com Group stores its reserves at the free port of Geneva.
This allows the company to control reserves and guarantee to investors that their funds are safe and backed by the correct amount of a global asset.
VeraOne: not only a crypto, also a physical coin
Another curiosity about VeraOne (VRO) crypto token is that it gives its users the possibility of obtaining a real "crypto" coin.
The coin, which represents VeraOne, is made of gold and has a peculiar rectangular form. But the real peculiarity is that this coin can work as a legal tender: it is registered in Gibraltar and each coin is worth two Gibraltar pounds (GIP).
VeraOne crypto vs. VeraCash
VeraOne (VRO) crypto is not the first innovative product created by AuCOFFRE.com Group.
In 2012, the company launched VeraCash – a payment card backed by gold and silver accounts, and in 2015 it launched VeraCash Wallet – which adds another two payment methods, namely a Mastercard and a mobile wallet.
People can use the card as they would with any other card, but the difference is that every time they top up the card, they're actually buying precious metals, since their money is immediately converted.
So, while VeraOne is an ERC20 stablecoin backed by gold, VeraCash is an innovative payment card backed by funds in gold and silver.
How can you buy the VeraOne crypto coin?
You can use two methods to buy VeraOne: centralised exchanges (CEX) and decentralised exchanges (DEX).
Centralised exchanges
The official partner of VeraOne is P2B, an exchange that favours both individuals and businesses by offering low fees, open APIs and high levels of security.
To buy VRO on P2B you should:
Sign up to the exchange;
Provide the information required;
Verify your account;
Top up the wallet provided by the exchange;
Select the amount of VRO crypto you want to buy;
Use cryptos or fiat to complete your transaction.
Decentralised exchanges
VRO is an ERC20 token, so it can also find support on all those decentralised exchanges compatible with Ethereum. The main one is Uniswap. To buy VRO there, you need:
Visit the Uniswap official website and launch its application;
Select the "Swap" option and find VRO (you can use the search bar to make the process even faster);
Select the amount you want to buy;
Remember: in this case, you can only use other cryptos – not fiat. At this point, you need to connect your decentralised wallet to sign and complete the transaction.
How to store VeraOne (VRO) crypto in a wallet and which wallet should you have?
Being an ERC20 token, VRO has also the advantage of finding support on several and popular decentralised wallets – Metamask included.
If you don't immediately find VRO crypto among the cryptocurrencies of your decentralised wallet, you can easily import it as a custom token by using the address – "0x10BC518c32fbAE5e38Ecb50A612160571bD81e44", the address you can find on Etherscan.
When you use it to directly interact with the Ethereum blockchain or with a DEX, you will be able to see your funds on your wallet and to store them there.
But this type of "hot wallet" requires important responsibilities: you'll need to safely store your key and password, since you're the only responsible for your crypto assets.
To use Metamask to swap and store your VRO crypto, you can download the Metamask browser extension – you'll be able to access your funds even if you change device, the only thing you need to do is using the seed phrase the wallet will provide you with the first time you activate Metamask.
VeraOne (VRO) crypto forecast for 2023
VRO is a cryptocurrency, and offer and demand always have a huge impact on the price of crypto tokens. But being VRO backed by gold, maybe it's necessary to make a different analysis.
As we mentioned, VeraOne and the company that backs this asset pays attention to always having the correct amount of reserves to keep the peg.
In 2022, we witnessed cases in which even top stablecoins like BNB lost their peg against the dollar, but for what concerns VeraOne, the peg seems quite stable.
In fact, if you compare the price of VRO with the price of 1 gram (not once!) of gold, you will see no differences.
Also, if you look at historical price data related to VRO, you won't see the impressive ups and downs that you can see on other charts, nor the almost stable charts of stablecoins backed by fiat currency.
The price of VRO follows the price of gold, and this price tends to rise when global economic conditions are uncertain, negative, or when inflation is high – since gold is considered as a safe haven and a hedge against inflation.
Conclusion
VeraOne (VRO) crypto is a particular cryptocurrency with a lot of innovative characteristics that bring it closer to the physical economic world.
First off, its peculiar characteristic is being a stablecoin not backed by any fiat currency, but by gold.
In this sense, VRO is more faithful to the ideology behind cryptocurrencies: it uses an asset that is actually global and that works as a hedge when the traditional financial system shows its weakness.
Moreover, VRO can be turned into the physical token produced by the company behind this crypto – so, if you want, you can store a sort of physical cryptocurrency which is, at the same time, a real reserve of gold and a legal tender in Gibraltar.
FAQ
What is VRO crypto?
VRO crypto is an ERC20 token. More precisely, it is a stablecoin backed by gold. Its price is equal to the price of one gram of gold, and reserves are kept correct by the company that launched the token – the French AuCOFFRE.com Group.
The company has a strong experience in the sector of precious metal, and it used its experience to enter blockchain-based finance in 2019 with the launch of VRO.

What's the peculiarity of VRO crypto?
VRO is not backed by fiat currencies – like Euro or US Dollar – but by gold. VRO is backed by reserves backed by gold bars produced by LBMA according to sustainable parameters and in the respect of human rights.
Does VRO have a physical coin?
Yes. Another peculiarity of VRO is that it releases, upon request, a physical version of the crypto token. It is made of gold, to give investors the opportunity to store gold at home. 
Moreover, this coin is officially registered in Gibraltar and can work as legal tender – 1 VRO equals two Gibraltar pounds.

Are VeraCash and VeraOne the same?
VeraOne is the ERC20 stablecoin launched by AuCOFFRE.com Group in 2019. VeraCash is another innovative product launched by the same company in 2012. It is a card backed by precious metals like gold and silver: when a user top up the account, money is converted into precious metals.
Is VeraOne secure?
VeraOne is backed by the gold bars produced by a reliable company, LBMA. Moreover, the company is audited every year by an independent third party company, ALS Global, which also makes sure that the company has sufficient reserves to back people's investments.
BWCEvent aspires to share balanced and credible details on cryptocurrency, finance, trading, and stocks. Yet, we refrain from giving financial suggestions, urging users to engage in personal research and meticulous verification.