Sipher Crypto
---
Online gaming is a large part of the entertainment industry, finding its way from PCs to smartphones. The revenue from online games is projected to reach $26.05 billion in 2023, with an annual growth rate of 6.07%. Sipher looks to capitalize on this popularity while providing rewards for the players.
We have seen the rise of blockchain games that leverage NFTs to provide game characters. Sipher uses this approach to create a consumer-facing and education-friendly platform for the players, regardless of their technical expertise. It continues the giant strides achieved in the NFT gaming industry and digital collectible mechanics.
Since its announcement, the project team has provided regular updates to keep fans informed throughout 2022. Today, it is our turn to explore the project and everything about it, including how to purchase the tokens.
What is Sipher?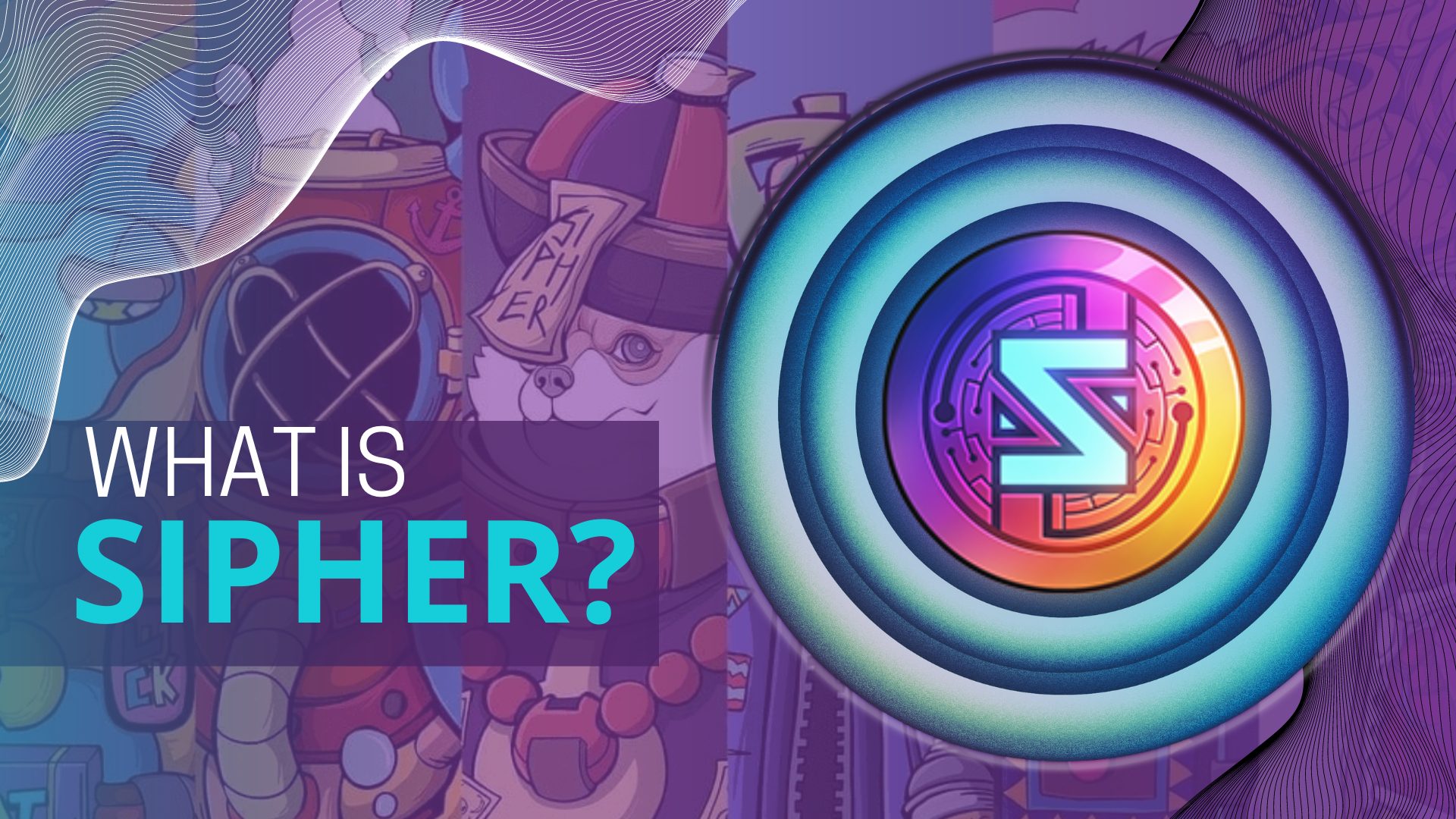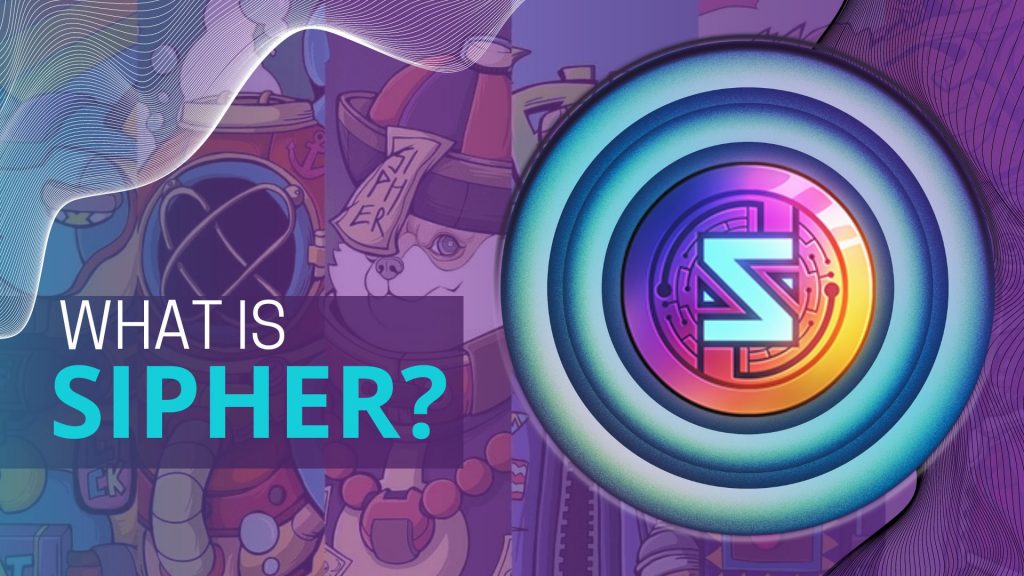 Sipher is an exciting and autonomous community of game lovers that want financial benefits. The play-to-earn mechanism allows players to collect and own digital assets, which are tradable on the Ethereum blockchain. In other words, Sipher is a multi-game ecosystem that normalizes and empowers users through the blockchain and smart contracts.
With just one swipe, the platform will show you excellent graphics and trailers, as well as what to expect. Within this ecosystem lies a robust network of non-fungible tokens that will act as the in-game resources. They use ERC-721 and ERC-1155 protocols to make transactions and ownership changes easy.
At this point, we can identify the following:
Play-to-earn games
Characters
Governance token
A few of the characters for the Sipherian world are already available on the marketplace. We have Inu and Neko, while Buru is yet to be released. The structure is a simple one, and it breaks into the following:
Player-vs-environment (PvE)
This section involves collecting characters, adventures, rewards, and upgrades. You can get new characters and keep finding new worlds, questing, and fighting monsters. Each win earns you in-game resources, but there are more.
The players are at liberty to craft their own stories. You can use your alter ego to become a craftsman, miner, tour guide, bartender, etc. Indeed, the Sipherian universe is vast.
We are familiar with this model, which involves battles against other players. It is where we have the bulk of the rewards, weapons, and characters. Also, you can upskill yourself and unlock new characters to increase your chances.
This section allows players to create and join guilds as they battle their way to immortality.
Both models will only be possible with a governing token. Let's explore $Sipher.
The Governance Token
$Sipher governs the Sipherian ecosystem and works for in-game and real-world transactions. It forms part of the dual-token economy, with $Ather as the second token. However, the leading coin coordinates and aligns the holders, or stakeholders.
Ownership of the Sipher ecosystem is set aside for the players, guild masters, fans, builders, and streamers. $Sipher distributes the power to each member accordingly. Hence, it performs the following functions:
It provides multifunctional governance of the in-game Sipher ecosystem and the real world.
It is essential in new character cloning, NFT marketplace transactions, and purchases from the laboratory.
Holders can stake it in the Vault Governance and earn rewards.
The project will distribute the token during the Seed, Strategic, and Public Sales. Others will get the coins by contributing to the ecosystem.
On the other hand, the $Ather token will work as follows:
It will be available for minting throughout the Sipher universe.
The token partakes in powering in-game creations through crafting, unlocking new characters, etc.
Players will get $Ather rewards for participating in the PvE and PvP games.
The Ecosystem Operation
Players and users have three operations in the ecosystem. It controls how they earn and what they earn from the games and other activities. They are as follows:
During battles, you can earn NFTs and fungible tokens that you can trade on the Sipher Bazaar market. Players who stand out on the weekly leaderboards will receive the coins at the end of the week. You can also participate in guild and team tournaments to win 70% of the pool, while the runner-up takes the remaining 30%.
Earning through crafting can come from cloning, trading, and guild activities. You can clone different characters and sell them for a higher price. The strategy also applies to purchasing battle items at a higher price.
You don't have to be active in guild activities because you can recruit other people to play and earn rewards. Your guild name will be in the Sipher Guild Directory. In addition, there will be plenty of battles and fights to control specific nodes in the ecosystem.
You don't have to be a player to earn money from the games. Fans and viewers can support teams and even spend $Ather to influence live matches.
They can give more energy resources to their favorite players, clans, and guilds. Then, the rewards will be shared among them.
Finally, streamers can earn $Sipher by covering matches on YouTube and Twitch. Referral bonuses will also be in play, along with more rewards from the games. They will also get more tokens as their viewers increase.
The NFTs are available on OpenSea. However, there is a plan to move them to the proprietary marketplace.
How to Buy $Sipher Coin? Step-by-step Guide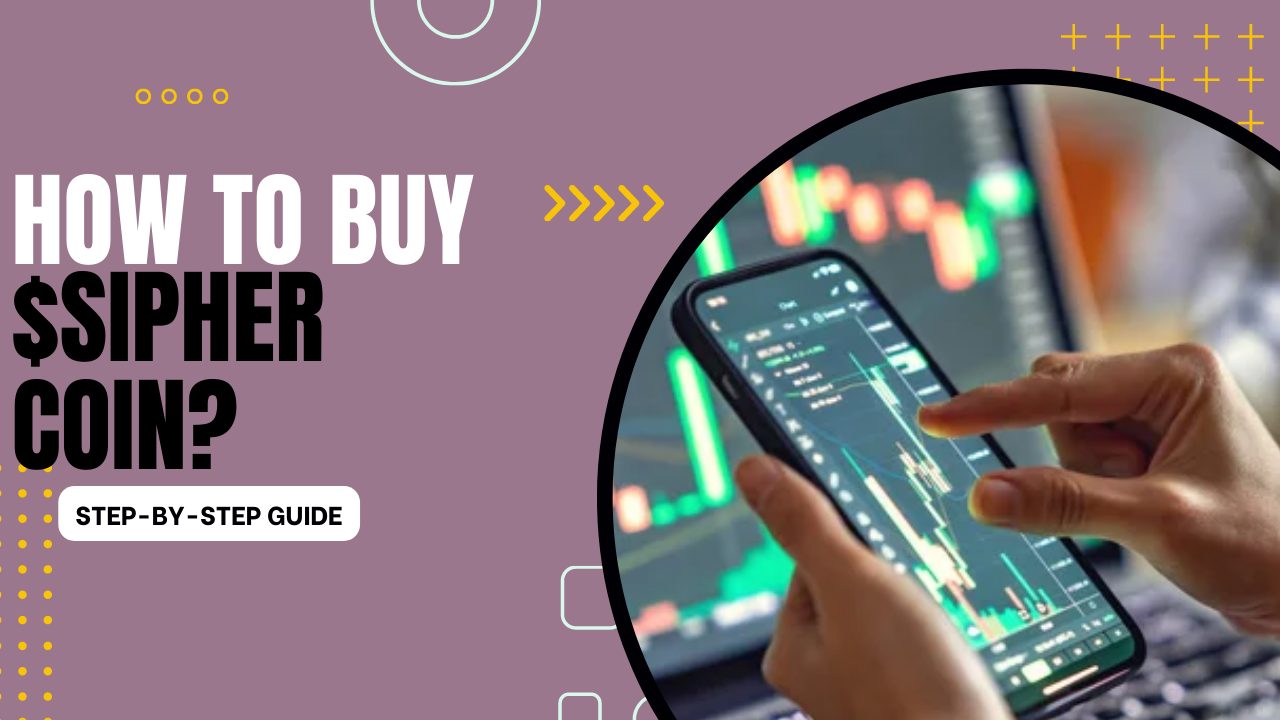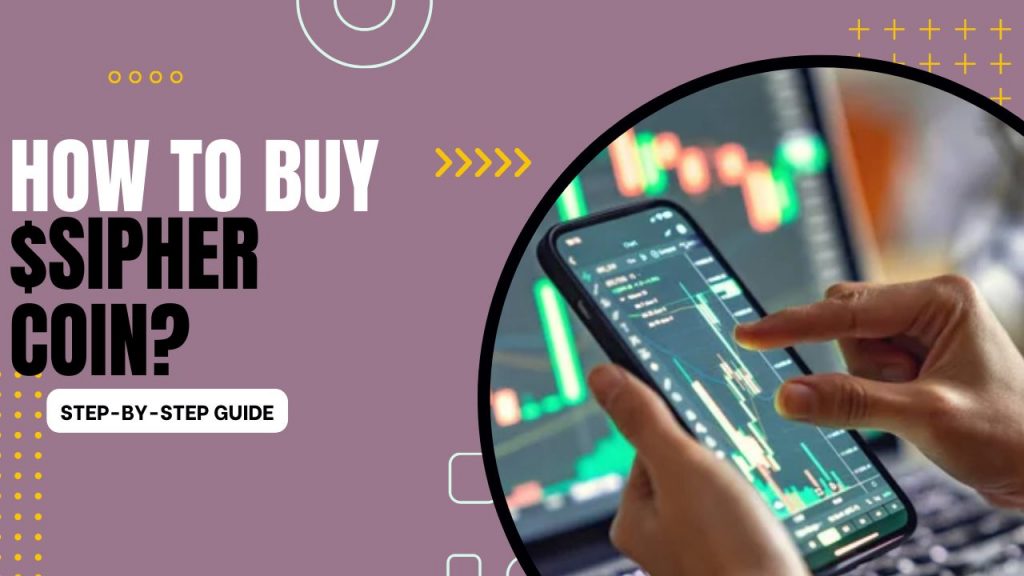 $Sipher is available on several exchanges for swaps with other cryptocurrencies. You cannot buy it directly with US dollars or other fiat currencies. Also, the price varies according to the exchange you prefer.
Follow the steps below to purchase $Sipher:
Step 1: Ensure you have accounts with the supported wallet
For the most part, you will swap ETH or USDT for the token. As a result, you must ensure that your wallet is supported. Any Ethereum wallet should cover everything.
Step 2: Go to UniSwap or KyberSwap
The token is available for swapping on UniSwap and KyberSwap. Although those are the recommended exchanges, you can still trade on BKEX, DigiFinex, and Jubi. Find the one with the best rates before trading.
Step 3: Choose the crypto pair
You can swap ETH or USDT for $Sipher tokens at the above exchanges. They might offer other currency pairs, but those are the recommended ones. Once on the platform, pick your currency pair.
Step 4: Connect the wallet
Connecting your wallet to the cryptocurrency exchange is the final step in buying $Sipher tokens. Some platforms, like KyberSwap, will list the supported wallets. Once authorized, the transaction will occur, and you will have the tokens.
How to Store $Sipher in a Wallet and Which Wallet You Should Use
It is easy to pick up and store this token. The transaction works like a breeze, even if you are not experienced in cryptocurrency trading. However, you must know the supported wallets.
One way of knowing which cryptocurrency wallets are supported is to go to the exchange platform. They often list the storage services they support to make things easier. With that in mind, you can store $Sipher in the following wallets:
Coinbase Wallet
Wallet Connect
MetaMask
Brave Wallet
Coin98
KyberSwap supports all the listed options, while UniSwap supports MetaMask, WalletConnect, and Coinbase Wallet. All the options are viable for storing your tokens and carrying out swift transactions. As a result, your choice of wallet extends beyond looking for something that supports $Sipher.
You should look for efficiency in other areas, like platform integration and support. Coinbase will be an excellent choice if you use its cryptocurrency exchange for your trades. On the other hand, MetaMask tends to have more integrations than other wallets.
Once you purchase the tokens, there is no need to move them, except if you want a different wallet. The swap sends them directly to your chosen location.
$Shipher Forecast 2023
This cryptocurrency launched in December 2021, taking just a few days to reach its all-time high of $1.115 on the 13th. However, the coin fell as it edged closer to the new year.
$Sipher began 2022 on a solid footing before succumbing to the bearish trend that gripped the cryptocurrency industry. It has declined since then, with occasional bull runs in February and March. The coin eventually began trading in 2023 at $0.0435, or 3% of its all-time high market value.
Sipher Odyssey's release is coming soon to join the larger ecosystem. That should spark some new interest as players discover more earning opportunities. Still, we cannot rely on market sentiments to accurately predict the price range for 2023.
We expect the cryptocurrency to turn bullish before mid-2023 and end the year at $0.093. It might reach and exceed the $0.1 mark if the team releases more features in the ecosystem. Moreover, the lack of earning opportunities could be holding back investments in the token.
$Sipher shows strong potential to go bullish in 2023. Notwithstanding, we cannot rule out the cryptocurrency industry's highly volatile and skeptical nature.
Conclusion
Sipher is an ecosystem that brings out the potential of play-to-earn games through player-vs-environment and player-vs-player interactions. It offers in-game rewards for battles, creations, clones, and other activities. As a result, players can earn money in a variety of ways.
$Sipher is the governance token that works with the $Ather coin. Both cryptocurrencies are crucial in the ecosystem and can be traded for in-game resources. You can swap other tokens for them at KyberSwap, UniSwap, Jubi, BKEX, and DigiFinex.
The supported wallets include MetaMask, Coinbase Wallet, Coin98, WalletConnect, and Brave Wallet. Before you transact, double-check which wallets are supported by the swap.
The $Sipher token could reach $0.1 by the end of 2023. It has the potential to go bullish and recover from a disappointing 2022.
Frequently Asked Questions
Must I play the games to earn $Sipher?
There is a provision for streamers and viewers to earn tokens from the game. The more viewers you have on your stream, the more rewards you get. Also, you can support teams and guilds in the game and share in the rewards.
Where can I buy the game characters?
The NFTs are available on OpenSea. However, the ecosystem is set to host its marketplace for seamless integration into other platforms.
Will $Sipher reach $1 in 2023?
The cryptocurrency has demonstrated a strong potential to turn bullish and recoup most of its lost value. However, we don't expect it to reach $1 in a year.
BWCEvent aspires to share balanced and credible details on cryptocurrency, finance, trading, and stocks. Yet, we refrain from giving financial suggestions, urging users to engage in personal research and meticulous verification.