Mandox Crypto
---
NFT trades hit $5.7 billion in January 2022, showing a growing interest in digital art. It is a big business, undoubtedly, but it has always had this parallel flow with cryptocurrency. How about we integrate them into one platform?
Mandox shares the same thought with its project, launched in 2021. By bridging the gap between NFTs and cryptocurrencies, it aims to create a scalable platform for enthusiasts from both sides.
We will determine the project's approach to accomplishing this feat and its roadmap. Then, the native token, MandoX V2, will gain more meaning as we explore how to buy and store it. Let's roll in and learn more about this NFT platform warming up to blend cryptocurrency features.
What is Mandox?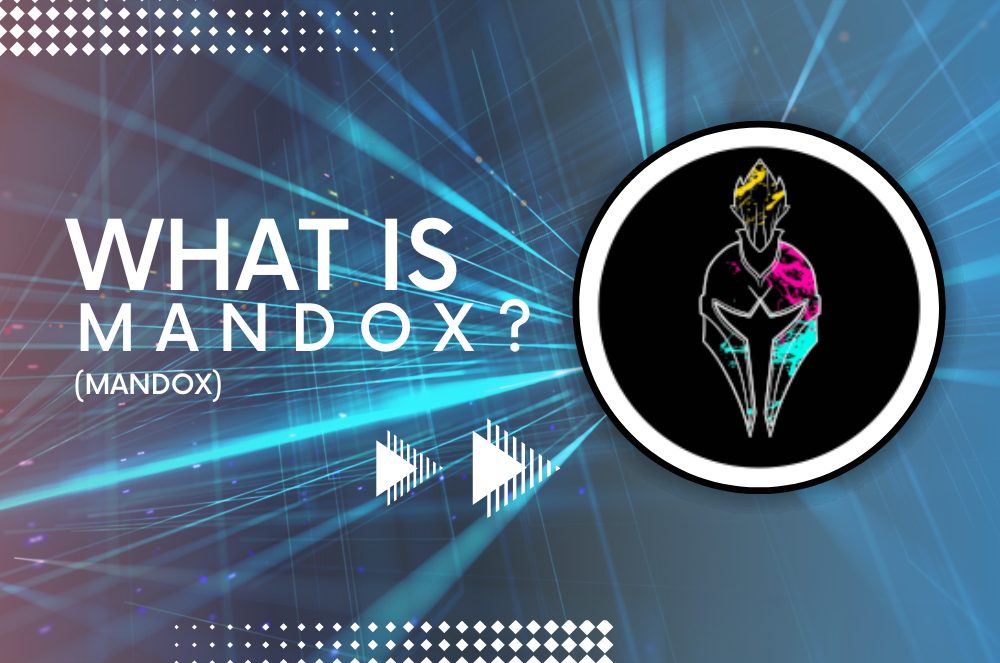 Mandox is an NFT platform that embodies capabilities for cryptocurrencies and their attendant opportunities. You can stake tokens, as you would on crypto exchanges or wallets, and carry out multi-chain transactions.
The entire project stands on three legs:
NFT and crypto-staking
Trading
Play-to-earn game
Staking is a great way to earn passive income with cryptocurrencies. You can also stake non-fungible tokens, at least according to reports. Other promises sound enticing to the everyday investor.
To achieve its aim, the project divides itself into several divisions. They form the ecosystem and encompass the characteristics of the parent platform.
The first phase of this project saw the release of 100 NFTs and their presale to holders. Then, we had the initial token offering to capture 1,000+ holders.
Mandox continued on its roadmap with the CoinMarketCap and Coingecko listings. Ultimately, phase one was a success, and the project wasted little time jumping to its second phase. It added ShibaSwap listings and staking functions.
The fact that holders can also stake NFTs makes the staking feature very exciting. On January 12, 2023, the team released CyborX, the platform's second collection. Out of that, 623 are staked to earn $MandoX.
You can expect more action on this cryptocurrency in the coming months. The team is fast completing Phase 2 and heading toward Phase 3, which will bring the play-to-earn game. Consequently, there are other ways to earn tokens on the platform than staking.
The Mandox Ecosystem
This ecosystem is ambitious and fearless about going where other NFT platforms have not gone. It includes the following:
Mandox token
CREATE
Banana Club token
Mandox Farm
Mandox Edu
Mandox NFTs
The NFT division intends to deploy 10,000 NFTs that will connect to various ecosystem utilities. They will not be random art but valuable pieces that provide actual function.
Some have been dropped, and you can follow the project's Twitter account for updates. These non-fungible tokens will be available for sale, staking, and providing game power-ups. Then, you have their active participation in creating the ecosystem's token.
The Farm is where you can earn passive incoming by staking $Mandox and NFTs. On the other hand, Edu provides education on the blockchain, cryptocurrencies, and NFTs. It's a win for users and holders of the token—they learn and earn.
CREATE
This application is so extensive that we have to explore it separately. Besides the massive potential of the upcoming play-to-earn game, CREATE carries the most value on Mandox. It represents the very fabric of actualizing the project's goals.
CREATE is an upcoming NFT marketplace slated to work as an app or a web-based platform. Either will bring zero gas fees to most swaps and support multichain transactions. The marketplace will also sync with the UPAP wallet for direct storage.
Other features of CREATE include:
Peer-to-peer messaging enables traders and holders to communicate in real time. That establishes a social connection instead of trading on a muted platform.
Camera and editing tools for quick NFT creation. Users can take pictures and convert them into non-fungible tokens quickly.
Three verification layers to audit all NFTs and users on the platform.
CREATE will provide users with contract creation, minting services, and NFT layering. It is one of the significant components of the ecosystem in phase two.
The Native Tokens
This ecosystem has two tokens: Mandox and Banana Club. They are both available for trade but are created differently and for different purposes. Banaba Club provides a decentralized autonomous organization for the entire ecosystem.
MandoX V2 is an ERC-20 token that governs the ecosystem. It debuted on September 2021 and is listed on CoinMarketCap and Coingecko. Trading is also available through several swaps.
You can stake these tokens to earn passively. That brings $Mandox or Banana Club Token (BCT), although the ecosystem is gearing towards offering ETH as a staking reward. BCT is derived from the BIO APES NFT collection of traits.
Most importantly, $Mandox ranked among the top ten infrastructure protocols on TrustScore's Web 3.0 security leaderboard. That gives credibility to the protocol's security architecture and encourages investors.
You can stake The Lacedameon, CyborX, BIO APES, and EVA among the available NFTs. Soon, The Lost Kids will be available for staking. Earning $Mandox or BCT will become more diversified for users and holders.
How to Buy MandoX V2 Coin? Step-by-step Guide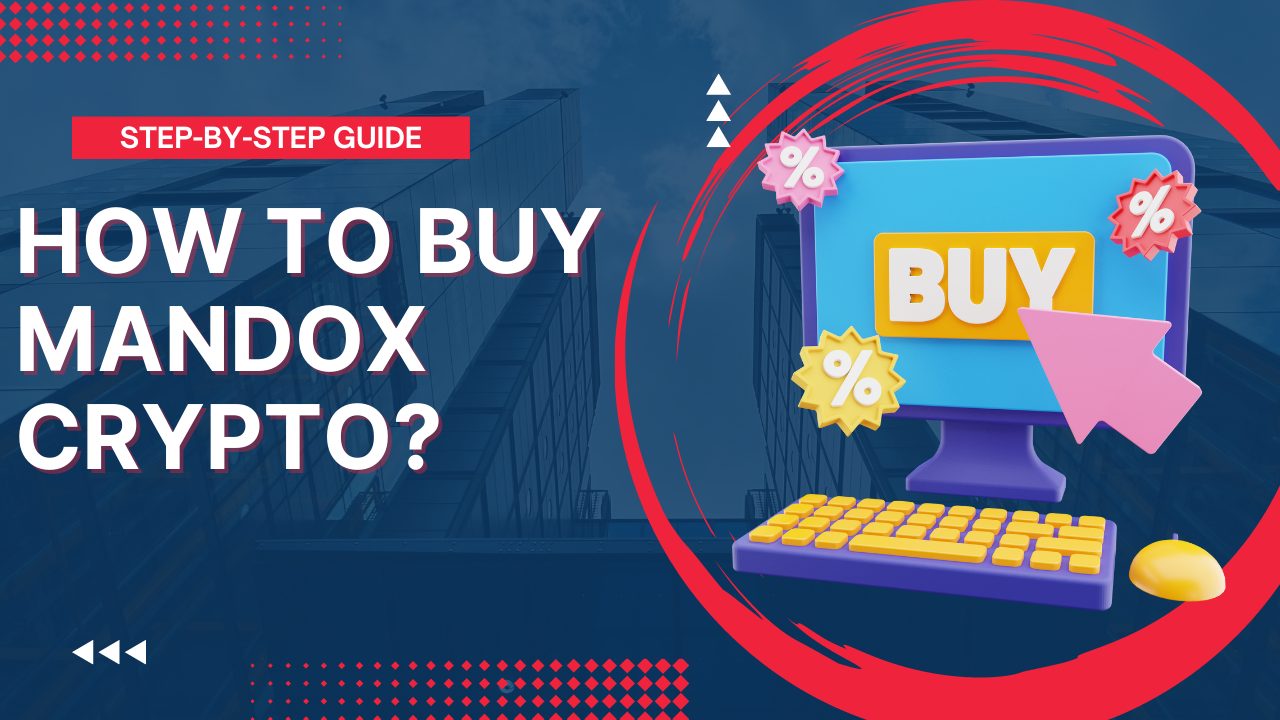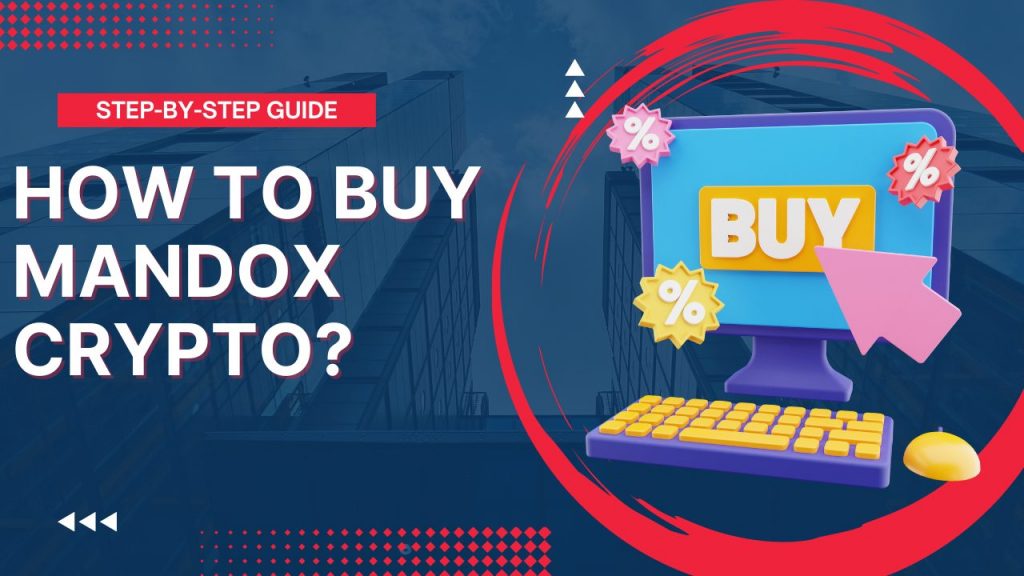 While the project holds much promise, one must buy the MandoX V2 token first. The process is simple, but the coin must be available on major cryptocurrency exchanges. Instead, you can only get them from swaps or wallet purchases.
Here are the steps to purchase this token:
Step 1: Sign up with the supported wallets
The first step is to set up an ETH account on MetaMask or Coinbase. That will give you the leverage to buy ETH that you will use for the swap.
Step 2: Purchase ETH or transfer them to the MetaMask or Coinbase wallet.
When adding ETH to your wallet, make sure you add enough to pay for all transaction fees. According to the whitepaper, 6% charges apply to every transaction: 2% for redistribution, 1% for missions, 1% for marketing, and 2% for the liquidity pool.
Step 3: Go to UniSwap or other supported Swaps and add the token address
$MandoX V2 is available on UniSwap, ShibaSwap, L Bank, HotBit, EverSwap, and Saita Mask. The token address is on the official website. You can also get it from the whitepaper.
Step 4: Set slippage and swap the tokens
Set the slippage to 10% or 12% and swap your ETH tokens for $Mandox. That will do for now until the token gets listed on centralized exchanges where you can trade with fiat currencies.
How to Store Mandox in a Wallet and Which Wallet You Should Use
$Mandox supports ETH-enabled wallets. Thankfully, we have several of them. You can store the token in them since it is an ERC-20 token.
The platform recommends two wallets:
Since getting the tokens is a swap, they will automatically go into storage in these wallets. There is no need for further transfers, except if you have another preferred wallet.
MetaMask and Coinbase are efficient wallets, and your choice boils down to personal preference. They both allow the addition of ETH accounts, which is what you need to get the token. In addition, you can easily connect them to cryptocurrency exchanges for more trades.
Here is how to store your tokens:
Open a MetaMask or Coinbase wallet account.
Use the ETH account on the preferred wallet.
Swap or transfer the $Mandox tokens to your wallet.
Mandox Forecast 2023
Although MandoX V2 is not available for trading on cryptocurrency exchanges, you can still track the price movements. The coin is listed on platforms like Coinmarketcap and Coingecko. Tracking began on May 2022.
As of this writing, MandoX V2 reached its all-time high of $0.0000008576 on November 5, 2022. That came after a bullish run from $0.0000001254 on October 4, 2022. A short burst like that is profitable for investors.
While it enjoyed a high market value in November 2022, the coin lost its edge and slid back down. It had lost 69% by the time the year ended. Nevertheless, there has been a steady increase since January 1, 2023.
The coin looks poised to gain 100% (reach $0.00000042) of its December 2022 value before 2023 runs out. It could achieve that price value in mid-2023, giving it enough room to soar to its all-time high.
The project still has much to achieve on its road map. Hence, it is easy to get market sentiments in its favor. Ending 2023 above $0.00000042 will not come as a surprise.
Conclusion
Staking coins or tokens is not new to the cryptocurrency community, but staking NFTs is a new dimension. The market for NFT trades stood at $18.6 million in December 2022 alone, reaching a peak of $808 million in September 2021. Mandox wants to make a platform that makes staking easier and helps the NFT industry reach its full potential.
The ecosystem comprises CREATE, a marketplace for NFTs, Mandox Play, a P2E game, and tokens for Mandox V2 and BCT. CREATE will become the main backbone of the protocol, as it will bring easy picture-to-NFT conversion. Nevertheless, users can earn more from the P2E game and use the non-fungible tokens for power-ups.
You can swap ETH for the token on UniSwap, ShibaSwap, L Bank, HotBit, EverSwap, and Saita Mask. Recommended wallets include MetaMask and the Coinbase Wallet. Notwithstanding, you can still use others that support ETH accounts.
Mandox V2 might reach or exceed $0.00000042 by the end of 2023. There are more functionalities that the community will be excited about when they launch.
Frequently Asked Questions
Can I buy MandoX V2 on cryptocurrency exchanges?
The coin is not yet on major exchanges, and you can't buy it with regular money. Instead, you can swap it for ETH on UniSwap, ShibaSwap, HotBit, etc.
Which wallets should I use for $Mandox?
The recommended wallets are MetaMask and the Coinbase Wallet. However, you can use other wallets that support ETH accounts.
Is MandoX V2 a good investment?
The token had a short jump to its all-time high in November 2022, gaining 600% in one month. While the price fell to $0.000000259 in December 2022, it looks poised to reach or exceed $0.00000042 by December 2023.