JREAM Crypto
---
Communities are essential to the launch and growth of any crypto project, whether it's a token or an NFT. We've seen the rise of Discord, Twitter, and other platforms with strong community features. The National Football League player, Kayvon Thibodeaux, is leveraging his fan base to launch his cryptocurrency.
$JREAM debuted in 2021 to support young people from underprivileged backgrounds. Kayvon Thibodeaux doesn't think of his token as an investment. Instead, he sees it as a way for his fans to show their support. It is relatively ambitious, given the investment and volatile nature of the cryptocurrency market.
We will turn the pages to explain what $JREAM is, how you can buy it, and what 2023 holds for the token. You will learn the logic behind this cryptocurrency and whether you should add it to your investment portfolio. So, without much ado, let's delve into $JREAM.
What is JREAM?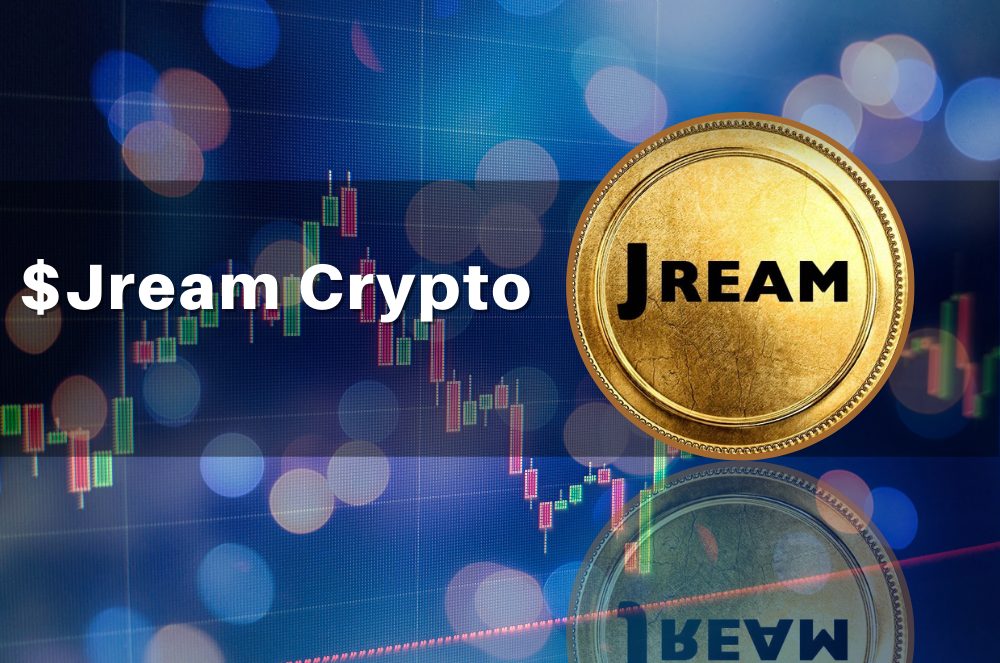 $JREAM is Kayvon Thibodeaux's cryptocurrency, which gives fans access to exclusive drops from the National Football League player. People with the token can buy autographed footballs and other expensive items that can only be purchased with the token. However, the coin will also boost the JREAM Foundation's work educating and mentoring underprivileged youth.
This crypto project's core is giving hope and opportunities to young people who don't have much. As a result, Kayvon Thibodeaux pledged to channel substantial resources to the foundation. These come from the tokens and his weekly activity rewards.
This cryptocurrency is not linked to an NFT project, a DApp, or a DeFi, but is related to an exclusive membership. People who buy will benefit from accessing closed content from the National Football League player. However, is that a worthy investment?
Fans of the player will benefit most from this cryptocurrency, as it gives them access to exclusive drops. They can also cash out if the token increases in market value. However, no mechanism like an NFT marketplace or a DApp supports it.
At this point, you may wonder where $JREAM is hosted since it does not come from a DeFi or DApp. The following sections will put your doubts to rest. Let's see what benefits the coin brings and which platform hosts it.
How $JREAM Works
Kayvon Thibodeaux made $JREAM as his token to help him reach his goal of changing the world. The token's purpose is as follows:
Fans, supporters, and others can access Kayvon's limited-release drops of exclusive items. They will also be able to purchase these items, as there is no use for fiat currency. On July 20, 2022, we saw the announcement to drop personally autographed footballs by Kayvon and Charly Palmer.
These kinds of events are what you will access with this token. It is all about purchasing limited-release items in the Discord community.
Kayvon's Foundation's project aims to provide young, underprivileged youth with education, mentorship, and confidence. Funding will come from 20% of the initial supply. Then, Kayvon's activity rewards will complete the remaining half of the funds.
Most of the action will happen in a community on Discord that only token holders can join. The football player promises to drop exclusive content and step in to chat with the people from time to time.
The $JREAM cryptocurrency aims to give fans the best possible experience, from buying limited drops to getting access to certain content. However, adding the Foundation extends its use and gives back to underprivileged youth.
The Rally Connection
Rally.io is the exclusive host of the $JREAM cryptocurrency. The platform allows first-timers to create and launch their coin quickly. That explains how Kayvon was able to release his token without stress.
Rally's benefits include the following:
Cryptocurrencies require a high level of security to operate. Rally provides an advanced security architecture. In addition, it has deep expertise in the field to run projects of this magnitude.
Rally built its platform so anyone could jump in and create a token. Also, buying coins will take a few minutes, regardless of your expertise. It has succeeded in creating that, and $JREAM attests to it.
At some point, creators may want to expand their tokens and integrate them into DApps. Rally supports this vision with robust compatibility. Hence, you can incorporate your tokens across the web and seamlessly create an ecosystem.
Rally is easily accessible, and the platform is open. It is where you can purchase $JREAM, which we will see later in this piece. Moreover, you don't need prior knowledge of cryptocurrencies to perform transactions on the platform.
Earning Token Rewards
Apart from buying $JREAM, you can earn the token as an activity reward. However, Rally provides these rewards rather than Kayvon.
Once you open the platform and go to JREAM, you will find two significant headings: overview and activity. Remember that you must be registered with Rally to access the rewards.
Rally will reward you as you buy or sell the token on their platform. You will find all the information related to the coin, including:
Total supporters
Total transactions
Total RLY backing
Circulating supply
Total support volume
The platform also provides information on trading value. In addition, the rewards come in Rally coins, which you can later swap for $JREAM.
How to Buy JREAM Coin? Step-by-step Guide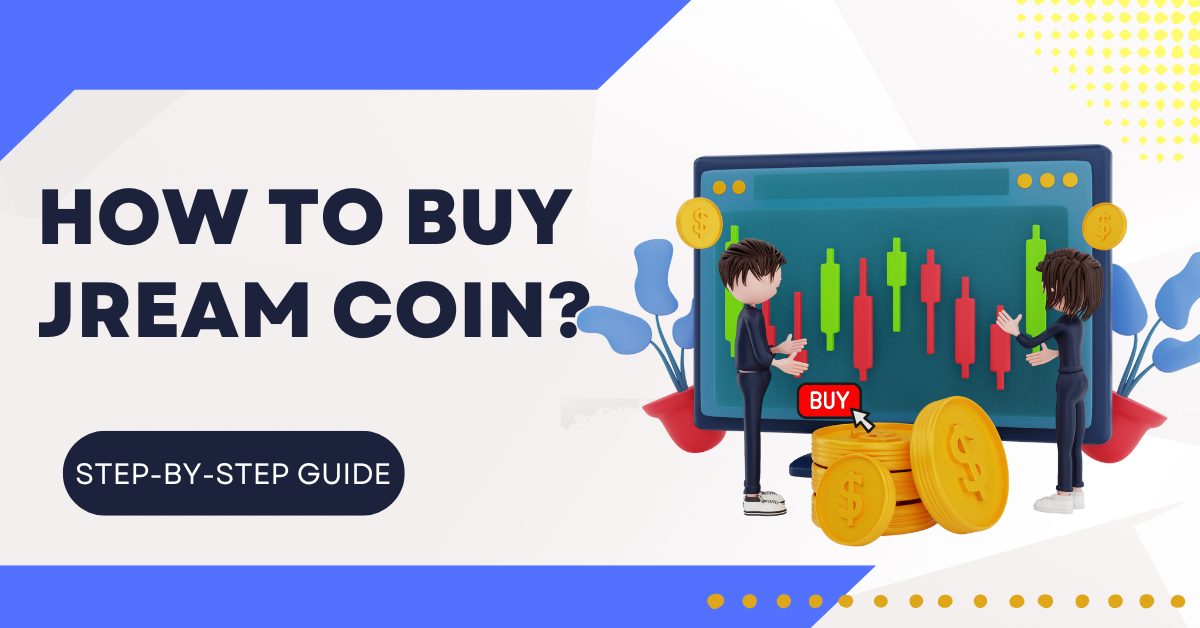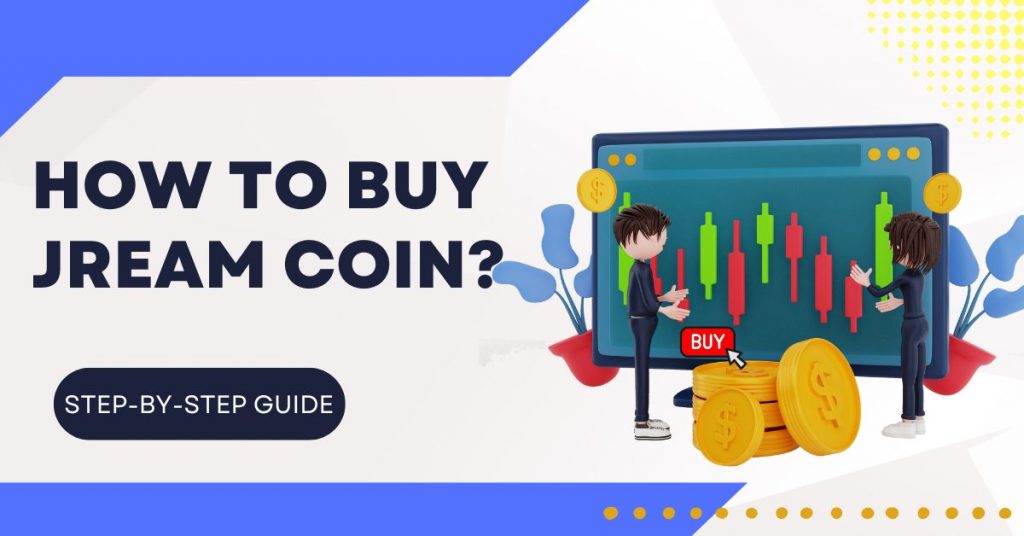 The background behind the coin means you cannot find it on mainstream trading platforms like Coinbase. It is also not available on market trackers like CoinMarketCap or CoinGecko. Notwithstanding, you can purchase the token from Rally.
Here are the steps to buying $JREAM
Step 1: Open the Rally desktop application
Open Rally on your desktop. You can also use your smartphone to complete this process. Once available, click on "Log in| sign up" at the top right corner of the screen.
Complete the sign-up process by providing your name, email address, and username. Setting up your account allows you to conduct transactions on the platform.
Step 2: Log into your account and go to $JREAM
The platform hosts other cryptocurrencies. Hence, you must go to the coin's page, where you will see an option to purchase. You can also use the activity to view the price movement before transacting.
You will find this button on the hero slider next to the current price. Rally offers two ways to purchase coins on its platform: debit and credit cards and cryptocurrencies.
Enter your credit card details for the first method and confirm the transaction. However, credit and debit cards have a $500 per transaction limit on the platform.
For cryptocurrencies, you can use Coinbase or the Ethereum wallet. Ensure you have enough coins to cover the transaction fees.
You can use Rally coins ($RLY) to purchase the coin. That makes it easier to convert your $RLY holdings to the token seamlessly.
How to Store JREAM in a Wallet and Which Wallet You Should Use
This coin is traded exclusively on Rally and stored on the platform. It is disappointing that you cannot send it to a third-party crypto wallet. However, you can swap it for other coins and hold it in your account.
All swaps or sales will have a baseline value in US dollars. The other wallets you can use with the $RLY token and other cryptocurrencies on the platform include the following:
Coinbase has a direct integration with Rally, making trades simple and efficient. In addition, you can swap storage with a Coinbase wallet if you don't want to leave your tokens on Rally.
JREAM Forecast 2023
$JREAM debuted on September 20, 2021, with a value of $0.345. It dropped in value before gaining traction and reaching $0.609. The bullish market would end in less than four days, giving way to a bearish run into the new year. However, the token managed a 64% price surge on February 17, 2022, before declining.
The enthusiasm and popularity of the token are at an all-time low, barely reaching $0.01 in market value. With direct ties to the football player, it is hard not to see why. The player's popularity and fan base are intricately tied to the coin's success.
Market sentiment will remain bearish in 2023 unless there is some exciting news about Kayvon. Investors know that there is no inherent ecosystem backing the token. Hence, fewer people are willing to buy it.
Conclusion
Kayvon Thibodeaux owns $JREAM, and people who have it can access his exclusive releases and content. It also offers partial funding for the JREAM Foundation, which educates and mentors less privileged youth. However, the token provides only a fanbase experience without ties to DApps, NFTs, or DeFis.
You can trade the token on Rally for USD or other cryptocurrencies. That platform can also connect directly to Coinbase for easy trades. Notwithstanding, the coin is at an all-time low.
While Kayvon Thibodeaux announces exclusive content from time to time, the token's value has not witnessed an increase. We expect the trend to continue in 2023.
Frequently Asked Questions
Is $JREAM a good investment?
This token works best for fans of Kayvon Thibodeaux who want exclusive access to his content and merchandise. It holds little value in the more significant cryptocurrency industry, and its price is at an all-time low.

Where can I buy $JREAM?
You can buy this cryptocurrency on Rally as a creator coin. The platform supports trades with USD and other cryptocurrencies.
BWCEvent aspires to share balanced and credible details on cryptocurrency, finance, trading, and stocks. Yet, we refrain from giving financial suggestions, urging users to engage in personal research and meticulous verification.