Crescent Network Crypto
---
If the idea of zero swap fees sounds nice, wait until you read what we are about to say. The cryptocurrency industry has more options now that it is easy to trade tokens from different blockchains. With it, you can ditch jumping on multiple exchanges and setting up new wallets when you want to trade on a separate blockchain.
The Crescent Network is out to put this challenge to rest and harmonize everything. This task is difficult, especially for a platform that has yet to clock two years. It has a twisty history, but the goals remain the same.
We will begin by diving deeply into what Crescent Network is before seeing how you can buy CRE, its native token. Then, we will brush up on storage solutions and make predictions for 2023.
What is Crescent?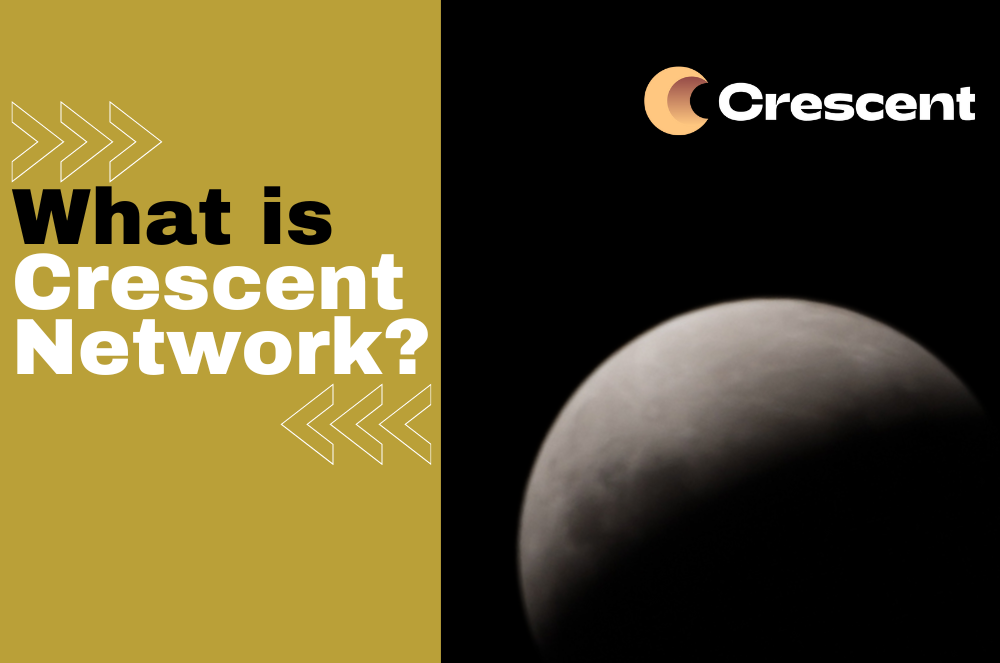 The Crescent Network began life as the Gravity DEX protocol on Cosmos. It was born as a crypto portal to conduct cross-chain DeFi. While the solution worked as intended, farming could have fared better.
ATOM inflation and threats to other DEXs in Cosmos caused Gravity DEX to move to a separate blockchain, the Crescent Network. Hence, it was better able to fulfill its potential and become the platform for cross-chain transactions.
While it runs its blockchain, the network is still connected to the Cosmos ecosystem as a DeFi service. In a nutshell, Crescent does three things:
Provide capital-efficient multichain assets in one marketplace
Improve portfolio risk management with secure cross-chain collateralization
Provide utilities through its community governance
CRE is the native token of this blockchain, and it is what we will pay the most attention to in this piece. While it is the primary cryptocurrency for the platform, bonded CRE is also in use. The latter is used when staking on the DeFi service.
The Crescent order book is live, and the team is integrating more features. Although the swapping pair capability is still limited, it already boasts coins like Atom, BLD, CMDX, CMST, GRAV, IST, USDT.axl, etc. The only available pair for CRE is CRE/bCRE.
What Makes Up the Crescent Network
Crescent Network comprises three divisions, blended to offer a robust decentralized exchange experience. They include:
Crescent DEX
Crescent Boost
Crescent Derivatives
The DEX
We have seen many DEXs in the crypto industry, and most appear to be copies of others. Some include a few brilliant features, but nothing out of the ordinary. This one adds crucial features to maximize capital efficiency.
Crescent DEX incorporates a hybrid automated market maker (AMM) or an order book to provide fair matching. The platform offers an order book once a trader picks a pair. Then, tracking existing limits on others becomes possible.
These features prevent traders and book market makers from gaining a monopoly. It encourages participation by the latter, regardless of size. Even so, the exchange platform has more uses.
It optimizes the trading fee distribution plan for
LP
Market makers
CRE staking
The Boost
This section allows users to lend, hedge, and leverage. It effectively creates a limited partnership for providers to hedge and leverage their positions. Hence, they can adjust their risk-return profile and make a strategy for a neutral market.
Crescent Boost can improve farming rewards and provide other benefits to users. Its connectivity to other functions in the ecosystem means it is never isolated.
Crescent Network's Native Token
CRE provides governance across all the ecosystem components and ensures its continuous decentralized nature. It comes from a proof-of-stake blockchain, making users validators. Hence, the validators govern the blockchain and ensure its security.
Staking a token on most crypto exchanges locks that token. That means you can only transfer or swap it once it is unlocked. However, Crescent Network has a different approach.
Users will not lose the asset's liquidity; instead, they will receive the bonded token, bCRE. During the staking period, they can use bCRE, making the process more like liquid staking. Nevertheless, only Genesis validators can engage in this feature.
In a nutshell, the CRE token provides the following functions:
Right to vote on the blockchain governance
Rewards for staking
Incentives in the ecosystem
How Can You Buy Crescent? Step-by-step Guide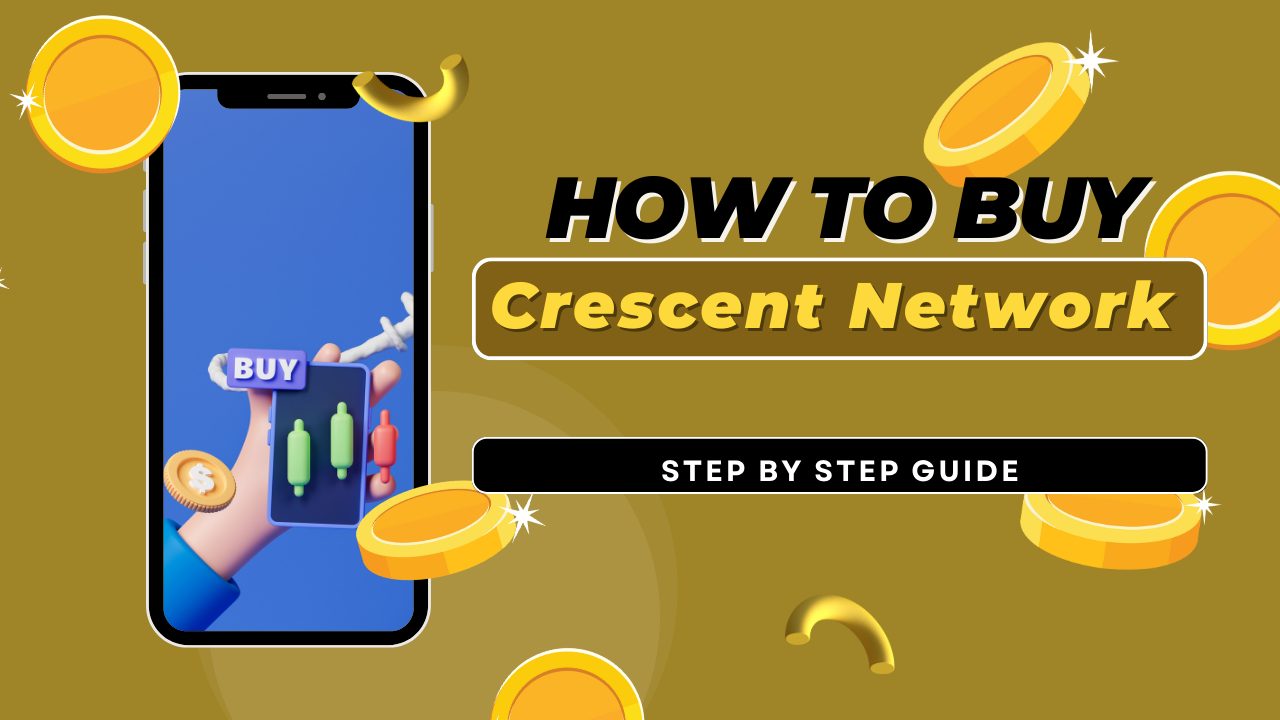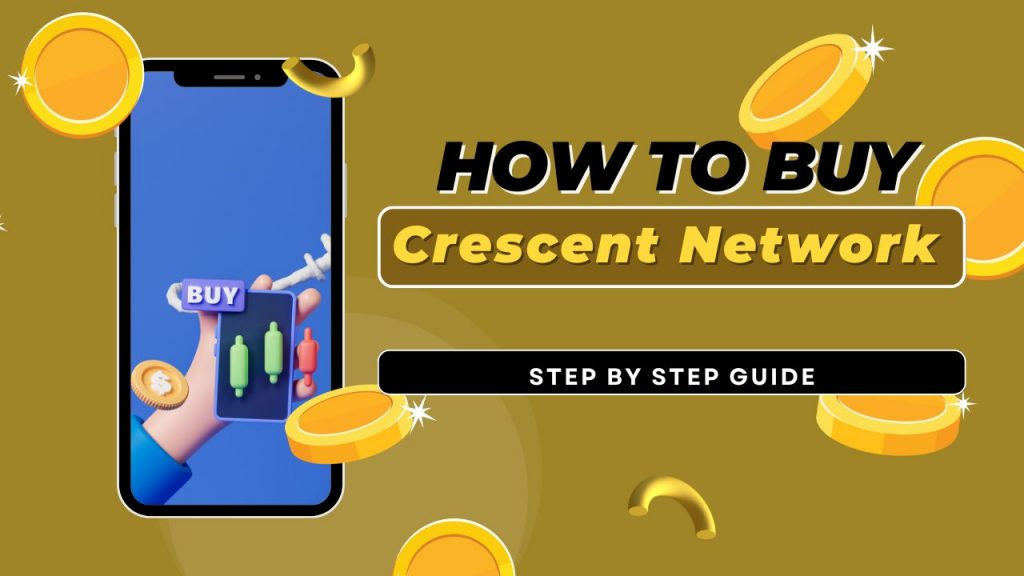 In 2022, the project introduced hybrid DEX, ranged liquidity, block farming, and liquid farming. It is at its latest upgrade, V3, with new features like rewards accumulation and free movement of assets between pools. However, trading CRE is still limited to its proprietary DEX.
You can track the token's price on other decentralized or centralized exchanges, but you can't buy or sell it there. The following is a step-by-step guide to buying Crescent:
Step 1: Set up a supported crypto wallet account
Since the token cannot be traded for fiat currency, you need a crypto wallet to make the exchange. Setting up a new one takes little time, and connecting it to the Crescent DEX is easy.
Once set up, open the DEX and click "Connect Wallet." You will see a list of supported wallets. Pick the one you opened an account with and connect.
Step 2: Fund your account with a supported token
CRE has only one trading pair on the decentralized exchange. You can only buy it with the bCRE token. However, the latter has several trading pairs that include popular options.
They include CMST, IST, USTC, USDC.axl, USDC.grv, etc. The platform supports other token pairs for a cross-chain exchange service.
Once you have the token, pick the trading pair. Then, you can view the order book to see different prices and optimize your trade.
Crescent DEX allows traders to include a limit order deadline in their trade. You will find the "Buy" feature on the right side of the screen. Input the quantity, provide your offering price, and click "buy bCRE."
CRE's tokenomics shows 50% for airdrops and 50% for the strategic reserve. Hence, you can only buy the bCRE from its proprietary exchange.
How to Store Crescent in a Wallet, and Which Wallet Should You Use?
Storing the bCRE tokens is the next thing you want to do after purchasing them. The Crescent DEX provides a direct connection to a few wallets once you trade, making storage easy and quick. However, it only supports s few crypto wallets, including
These wallets have browser extensions that link directly to the platform. You can connect them using the steps below:
Download and install the browser extension. You can use Chrome, Edge, or any other supported browser.
Open Crescent DEX
Click "Connect Wallet."
Choose the wallet, either Cosmostation or Keplr.
Once linking is complete, you can store your bCRE or CRE tokens in them. Supporting two wallets provides limited options. To that end, you can expand your storage options to include the following:
MetaMask
Ledger
SafePal
Trust Wallet
Again, you cannot buy bCRE tokens and keep them in these wallets. First, you will hold the cryptocurrency on the supported wallets, Cosmostation and Keplr.
Then, you can transfer it to other wallets that support the blockchain. The transfer should be easy and take little time. Use only the supported cryptocurrency wallets.
Crescent Forecast for 2023
CRE became available in August 2022, and as of this writing, it has a circulating supply of 170 million. It traded for $0.0674 on January 10, a far cry from its value in the early stages of its release. One cause of this decline could be its unavailability on mainstream trading platforms.
The token has been distributed through airdrops, with 50% going into reserve. It has not shown any growth pattern since its release, making it problematic for traders who want to invest. However, its all-time high of $0.301 on August 25, 2022, gives it hope to bounce back.
2022 was a rough year for the cryptocurrency industry, and CRE was not spared. Its bubbling decentralized exchange and multi-chain functionality may see increased demand in 2023. Also, the liquidity staking feature is important for those who want to keep trading while staking.
2023 will also see the introduction of the following:
Fee module
Multi-Hop swaps
CosmWasm
Remember that this forecast relies on projections, market sentiment, and technical indicators. CRE may exceed its 2022 all-time high and reach a trading value of $0.608 by the end of 2023. We expect excitement and increased interest once it rolls out upgrades on its decentralized exchange.
You can find information on the latest additions on its Twitter space and in its Discord community. Staying up-to-date is the best way to predict market sentiment and its price.
Conclusion
The decentralized exchange, Boost, and Derivatives sections of Crescent Network work together to give traders a full trading experience. It has liquidity staking, which lets traders use bonded tokens (bCRE) while staking CRE tokens. In addition, the Boost section provides lending, hedging, and leverage functionalities to traders.
CRE provides governance across all the ecosystem components and ensures its continuous decentralized nature. It comes from a proof-of-stake blockchain, making users validators.
You can buy bCRE on the Crescent Dex, but you can only do that with limited cryptocurrencies. They are CMST, IST, USTC, USDC.axl, USDC.grv, and so on. Cosmostation and Keplr are the wallets that support them. Once purchased, you can send the tokens to other supported wallets.
CRE reached its all-time high of $0.301 on August 25, but it has declined since then. New functionalities should increase interest and boost its market value.
Frequently Asked Questions
Can I buy Crescent in USD?
The token is not available on centralized cryptocurrency exchanges. As a result, you cannot buy it in US dollars. It supports trading with bCRE and can be swapped with CMST, IST, USTC, USDC.axl, and USDC.grv.
Which wallet can I store CRE?
The Crescent DEX supports only two wallets: Cosmostation and Keplr. You can trade bCRE and store the token in these wallets. Notwithstanding, you can transfer them later to other locations like MetaMask, Ledger, etc.

Is CRE a good investment in 2023?
The cryptocurrency stabilized after hitting $0.06036 on January 2, 2023. Although it is not bullish, we expect favorable market sentiment in the coming months. It could reach $0.608 by the end of 2023.

How popular is Crescent Network?
This cryptocurrency has low popularity, considering it was launched in August 2022. Its relative market capitalization places it around 800 among the coins in the industry. 

BWCEvent aspires to share balanced and credible details on cryptocurrency, finance, trading, and stocks. Yet, we refrain from giving financial suggestions, urging users to engage in personal research and meticulous verification.