What is Crypto Banter? Discover the Platform – and the Token
---
Crypto Banter is extremely popular among crypto traders and investors – especially because it fills a huge gap in the crypto and blockchain space.
But Banter is also a crypto token.
In this article, we will talk about them to give you all the information you need.
What is Crypto Banter? The platform and its creator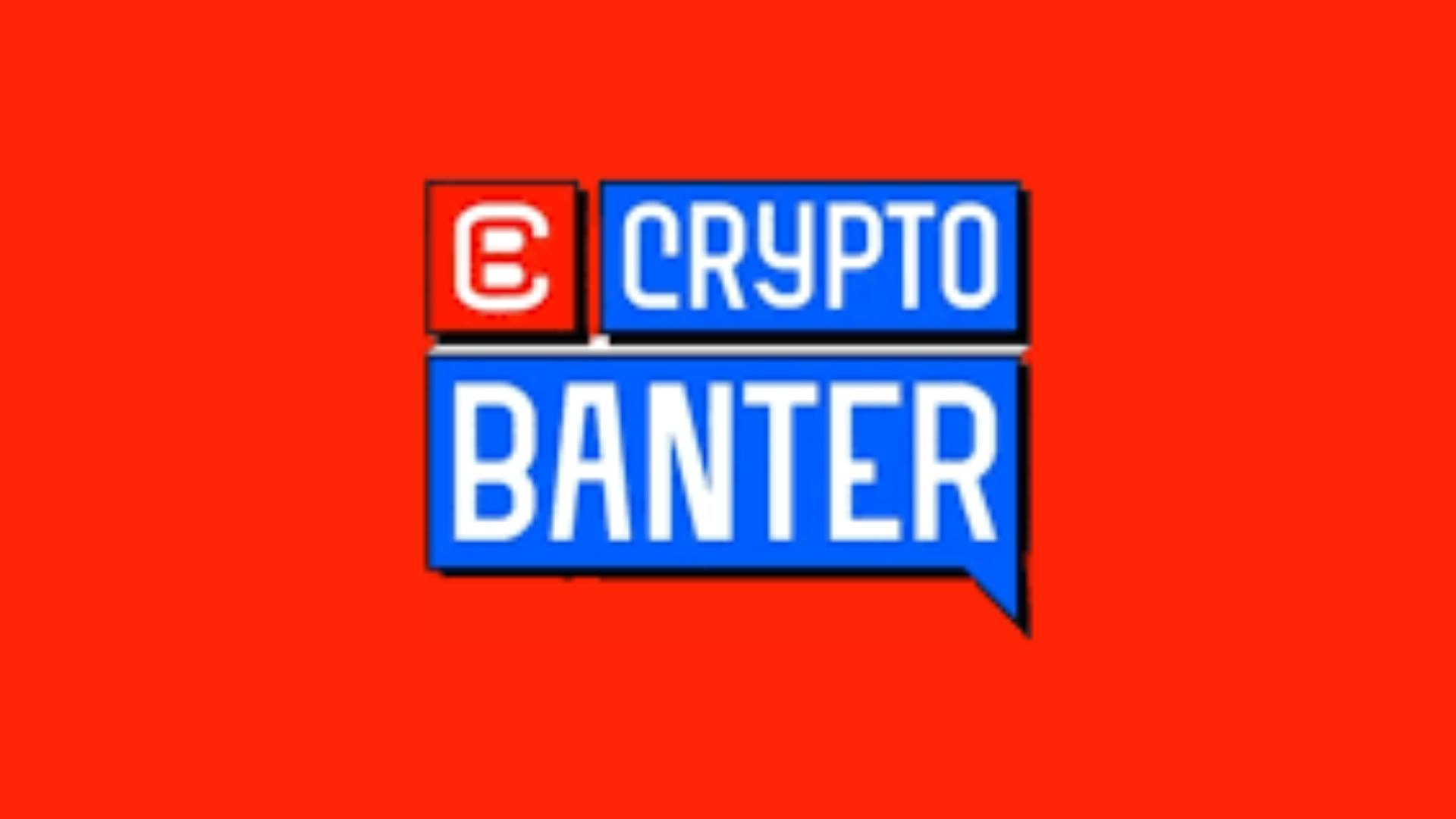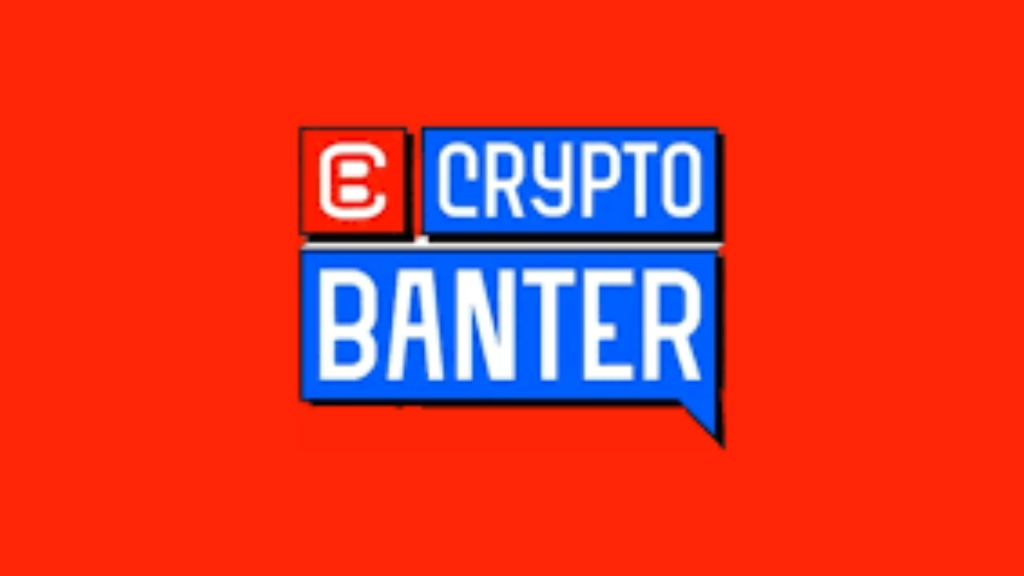 Crypto Banter is an extremely popular channel that helps crypto and blockchain enthusiasts to get all the information they need about the crypto space.
Crypto Banter was launched in 2021 by Ran Neuer, who gained a spot in Cointelegraph's Top 100 crypto personalities for his contribution to the crypto and blockchain market.
Neuer is considered one of the most influential people in the blockchain space, and Crypto Banter is not his first experience in the sector.
Neuer is also known for being the host of Crypto Trader, the crypto-related show launched on CNBC in 2017.
Moreover, he's also the co-founder of Onchain Capital, an investment fund business based in New York that manages investments related to crypto assets, blockchain technology and decentralised finance.
After these experiences, Neuer decided to fill a gap in the crypto industry and launched Crypto Banter.
Crypto Banter – YouTube channel and platform
You can find Crypto Banter both on YouTube and on the official website.
The YouTube channel counts almost 600 thousand subscribers, especially because it covers basically any crypto topic also by inviting personalities and giving opinions on what's happening in the market.
But the real innovation lies in the platform. In fact, even if there are countless channels and podcasts about cryptos and blockchain technology, Crypto Banter wants to be the first live streaming platform releasing information 24/7.
In this way, the platform can provide news and opinions using different points of view, but always keeping an eye on professional journalism and reliability.
Moreover, the platform partners with popular crypto businesses like Binance and provides free education related to crypto trading and investing.
What is Banter? The crypto token
But Banter is also a crypto token – even if it's not quite popular.
Banter is a token built on the Binance chain – BNB. This type of tokens use the Binance chain similarly to tokens built on Ethereum, but differently from Ethereum tokens that use the ERC20 standard, Binance tokens are called BEP20, and Banter is one of those BEP20 tokens.
What are BEP20 tokens?
As mentioned, BEP20 tokens are similar to ERC20 crypto tokens, but they're built on a different blockchain.
Over time, with Binance developing new features, the blockchain network also developed a standard to allow developers build new tokens on the blockchain, with the advantage of benefiting from usually lower fees when compared to Ethereum.
In particular, BEP20 is the standard of Binance to build tokens, support smart contracts, and to code basically anything in an environment fueled by the Binance coin (BNB).
Banter is a BEP20 token that can be found by using the Binance Smart Chain (BSC) blockchain explorer and looking for the address "0x145773968B3618899f4ce00C10C71496d7A6Fc5B".
It can be exchanged on PancakeSwap, the decentralised exchange built on top of Binance, using the BANTER/WBNB liquidity pool.
As we mentioned, Banter is not a popular token at the time of writing.
According to the data shared by CoinMarketCap, which is able to automatically create pages dedicated to tokens and liquidity pairs by collecting on-chain data, there are 46 holders of Banter, there is no information on prices and there are two risky elements associated with this token.
By looking at on-chain data, we can observe that the last transaction was made about two years ago – for a value of 0 BNB.
By reading the smart contract coded to create Banter, which is publicly available, we can still get more information about this token – for instance, the supply set for Banter, which amounts to 1,000,000,000,000,000 BANTER.
How can you buy Banter crypto? Step by step guide
For those interested in Banter, it's worth noting that this BEP20 token can still be available.
To get it, there are a few steps to follow:
Banter is available only on decentralised exchanges – PancakeSwap.Finance;
The liquidity pool doesn't seem to be available, so it is necessary to import the token by using the address provided;
It is necessary to connect your decentralised wallet to the decentralised exchange.
How to store Banter in a wallet and which wallet should you have?
Working on the Binance chain, the wallet you can use to interact with the decentralised exchange and the blockchain is the Binance Wallet.
You can use it as a browser extension – so it's easy to download it.
Of course, since decentralised platforms don't work like centralised exchanges, you'll need to set up your wallet.
To do so, after downloading it, you'll need to copy and store the seed phrase provided and to choose a password.
Decentralised wallets and exchanges require more experience and responsibility if compared to centralised exchanges: you are the sole responsible for your keys and if you lose them, you lose the access to your crypto funds.
Moreover, you don't have access to any support service in case of problems. You also need to consider that you can use only other cryptos to buy and exchange assets – differently from centralised exchanges, where you can use fiat currencies.
Crypto Banter Forecast for 2023
Now that we've analysed both the options related to the Crypto Banter, let's try to understand the forecasts for 2023.
As we said, one option is far more popular, and it is the option that involves the streaming platform.
In fact, it's not possible to predict the future of the crypto token Banter. There is no data available, there are no transactions that use this crypto token, we can't even find prices, and it is not possible to find an available liquidity pool that uses this token – not even on PancakeSwap.
For what concerns the platform, it seems that Crypto Banter has great plans for the near future.
In fact, even if the goal is to be the first live streaming platform that constantly shares information and opinions related to cryptocurrencies and blockchain technology, live streaming is still not available 24/7.
The platform uses YouTube live streaming and publishes the videos available on the channel, but it still doesn't meet its final purpose.
As per reported on the same website, Crypto Banter aims to reach its goal in the next year. When its goal will be reached, Crypto Banter will be the first platform to constantly share information about the crypto space in live streaming, 24/7.
Conclusion
Crypto Banter can give you confusing results when you search for it on Google.
The first results you find will be related to the popular YouTube channel and website run by Ran Neuer. The platform covers news related to cryptocurrencies and blockchain technology. Even if it's a professional platform run by professionals who operate also according to journalistic methods, it still gives room to opinions of experts and personalities in the crypto space. For sure, this is one of the ingredients of its success, along with the popularity of its host.
But, at a closer look, you'll find that crypto Banter is also a crypto token. Banter is, in fact, a BEP20 token – based on the Binance chain.
So, for those who wonder if Banter is also a crypto token, the answer is yes, but you should be aware of the fact that it doesn't seem to be an active token. Even if you can use its address to import the token on decentralised exchanges, there is no info available on this token, and the last transaction can be traced back to almost two years ago.
FAQs
What is Crypto Banter?
Crypto Banter is a popular YouTube channel with almost 600 thousand subscribers. Crypto Banter also has an official website you can visit to know more about the channel, its team, and to follow its free courses related to cryptocurrencies, blockchain technology and crypto trading.
What is Crypto Banter about?
Crypto Banter covers crypto and blockchain news. It gives room to personalities in the crypto and blockchain space, as well as to opinions. So, it doesn't strictly follow journalistic rules, but it doesn't give up on professionalism and reliability.

Crypto Banter aims to be the first 24/7 live streaming crypto news platform.
Who owns Crypto Banter?
Crypto Banter was launched in 2021 by Ran Neuer, a blockchain personality also known for being the co-founder of Onchain Capital – a fund management business – and the host of Crypto Trader – the show launched on CNBC in 2017.

Neuer wanted to fill an important gap in the industry by creating a platform able to constantly share reliable information while benefiting from different points of view.
Is Crypto Banter a token?
Banter is also a crypto token, and more precisely a BEP20 token that was exchanged on PancakeSwap.
Can I buy crypto Banter?
It's still possible to buy Banter by connecting your decentralised wallet to a decentralised exchange that can support the token. There are no liquidity pools available to trade the token, so it should be imported. But it's important to know that the token is not actively traded and there is almost no information available.